Peyronies Disease Brisbane NewZealand
Peyronies Disease Brisbane NewZealand, Peyronie's disease is like arthritis of the penis and/or a scarring of the penis.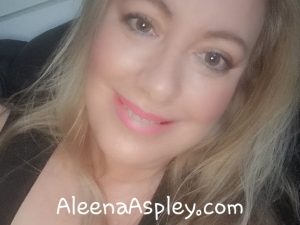 Hi Aleena,   (Query Email on 28/11/12)
Please I need some urgent information, and help I have a gentleman coming to see me tomorrow morning with Peyronie's disease.  His doctors are saying it is incurable so he is quite distressed.  Please help me with massage techniques, or if you have any information on it I would appreciate it.  Do you have any information that can help?
Cheers Pauline
---
Hello Pauline,   (Reply Email on 28/11/12)
Peyronie's disease is like arthritis of the penis and/or a scarring of the penis.  My recommendation is applying Organic Caster Oil, which will slowly break down the curvature scarring and dissolve the penile plaque.
APPLICATION: I suggest to my male clients, with Peyronies disease, to massage organic caster into their penis for at least 10 minutes each day, (morning and night) for three months.
In the evening, I would suggest that your client leaves the caster oil, on his penis, to soak into the scar tissue as he sleeps. During the night the Organic Caster Oil will continue to be absorbed. It is best to advise him, to wear a pair of old underwear to bed, because caster oil will stain the bed sheets.
I would also suggest, that your client uses his organic caster oil, as lubrication, when he masturbates. The heat and friction from masturbating with organic caster oil, would further assist with breaking down his penile Peyronie's disease scar tissue / plaque and assist better absorption.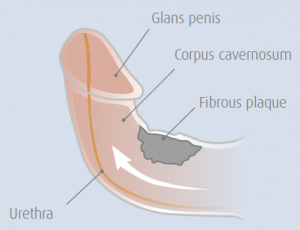 Organic Caster Oil is very efficient at breaking down scar tissue.  The caster oil will break down the scar tissue very quickly, however, the body will try to re-heal the penis with more scar tissue.
It takes roughly 45 days, for the organic caster oil to out-run the body's biological desire to re-heal with more scar tissue / plaque.
After the body has given up, trying to re-heal with more scar tissue, then your client should keep applying organic caster oil, morning and night, until the plaque that causes the Peyronies penis curvature is dissolved.
I would recommend that the gentleman use Organic Caster Oil to masturbate with as maintenance for the rest of his life.
I have had the most amazing success using organic caster oil – See below;
http://prematureejaculationandlastinglonger.blogspot.com.au/2012/09/how-to-get-your-hard-on-back-scar.html
 http://prematureejaculationandlastinglonger.blogspot.com.au/2012_08_01_archive.html
Pauline, do please let me know how you go with this gentleman.
PS:  You can email me anytime you would like to ask a question.
Aleena Aspley
Peyronies Disease Brisbane NewZealand
---
Hi Aleena,  (Session about Peyronie's Disease Email on 28/11/12)
I just wanted to touch base with you after my session today.
My gentlemen had a great session.  I took all your advice and added some of my intuitive healing into the equation and still had 5 minutes to spare.  Mr X had a tantric orgasm with my nurturing mindful touch and he was amazed since he hadn't been able to orgasm in years.  He also told me that he wasn't able to ejaculate, he didn't ever masturbate or even look at porn ever.
He had a definite bend to the penis when it became erect, and it certainly straightened with massage and organic castor oil.  I took your advice and turned him over and placed him well lubed with organic caster oil onto a hot water bottle and then gave him a thorough back and butt massage, which is when I did some Quantum touch and Reiki on him.  I also manipulated pressure points in his feet and legs.
In the second half of his session, while he layed on his back, I fanned him down with a chinese fan and then began the massage again with some prostate stimulation.  I gave him the okay to enjoy his genitals being touched, which is a huge issue for him.  He was a good breather and he really got into it and was able to have a full body tingling experience.  He even claimed to me that his lips were tingling, and then his whole body.  I wrapped him up in a blanket and held the space for him until he was able to come back into his body.  He was very thankful.  As I am to you.  Thank you once again for your support.
Cheers, Pauline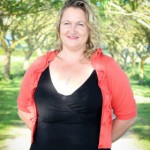 Te Aroha – New Zealand
Website:  http://www.nurturingmassage.co.nz/ 
Mobile (New Zealand): 021 025 12226
---
Well done Pauline!
I was inspired and impressed by your session structure and healing focus on Mr X!
I am sure your gentleman client thoroughly enjoyed his experience in your knowledgeable healing hands.
Peyronies Disease Brisbane NewZealand
www.LingamWhisperer.com.auMs. Aleena Aspley
Certified Sexological Bodyworker
Somatic Sex Educator & Intimacy Coach
North Brisbane, Australia
www.AleenaAspley.com
www.YoniWhisperer.com.au 
www.LingamWhisperer.com.au
Peyronies Disease Brisbane New Zealand