BYRON BAY EVE GLIMMA SOMATIC SEXOLOGIST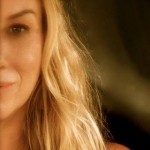 MS EVE GLIMMA is a Somatic Sex Educator, Intimacy and Tantra Coach, Yoga Teacher, Massage Therapist and Counselor. She has spent the past 12 years studying sacred sexuality and has had a successful full-time practice in Byron Bay. Eve was the lead Australasian Organizer for the very successful 2011 and 2012 ISTA Sex & Consciousness Conferences in Australia and is the co-creator of Sex Sonics.
…
BYRON BAY EVE GLIMMA SOMATIC SEXOLOGIST
My study, my passion, and my work are in the art of relating. Every relationship we have with another being is based on a foundation of our relationship with ourselves. True intimacy, real connection with others, requires us to be able to look honestly and deeply at how we feel. In order to be capable of intimacy with others, we have to first be willing to look into ourselves. We all have fears and insecurities, pockets of grief and anger. This is all part of being human. We run and hide, distract ourselves and overcompensate. We seek out approval and love from others to fill in the empty places within ourselves. We get locked up in our heads and play out roles with those around us, and this keeps us from being able to really touch and feel our loved ones or our own emotions. Our pain gets in the way of truly feeling Love.
The way into love, the path of healing, comes through the body and through the acceptance of our pain. One of the most direct paths to intimacy and real connection is through the medium of sexuality. As a Somatic Sex Educator, I work to connect my clients with their bodies, with their sensations and their natural and healthy capacity for erotic expression. As an Intimacy Coach I help to bring a depth of honesty and care into all of my client's relations. My journey has taken me into the practices of Tantra and into the Taoist and Shamanic practices of Sexuality. I support others to release their armor and defenses, to become free of the things that block us from feeling, loving, and sharing our truth. In understanding the sacred feminine and the sacred masculine, we can step into a place of beauty, power, and real interaction which everyone craves. These energies are a part of the core of our beings and form the foundation of self-love. My path is to spread awareness of the healthy sexual energies and of their place in conscious, loving relationships.
ALL ABOUT EVE
Well Behaved Women Rarely Make History!
Eve Glimma was called to the path of Love from a young age.  She gives these words about her experience:
"As I was growing up, I noticed that compared to others, my sexual energy was very pronounced.  It was something that many people recognized in me straight away, yet something I wasn't able to hide and I didn't quite understand why I had to.  Generally, men were either totally attracted or scared.  Women were threatened and standoffish, often feeling a need to protect their boyfriends or husbands.
Sexuality was a huge force in my life and I had no idea what it really was, what to do with it or how to channel it.  I experimented for many years, playing out different sexual energies and roles in my relationships with both men and women.  My experiences ran the full spectrum, from totally out there, crazy encounters to the other extreme of total sexual shutdown.  It was my sexual shutdown that symbolized an end to my unconscious ways of sexuality and relating".Eve's journey led her into a study of Conscious Loving and Sacred Sexuality.  She is a student and practitioner of Traditional and Modern Tantra, Yoga, and Shamanism.
Eve has also explored both Taoist and Celtic traditions of Sacred Sexuality and the practices used by each of these cultures to honor the self and the sacred nature of intimacy.  Rather than claiming mastery of these practices in relating, Eve sees herself as a bridge.  She lights the way to real and honest sharing, showing others how to go deeper into their truth and share that truth openly with others.  Her work is to bridge the gap between unconscious and conscious sexual experience.
BYRON BAY EVE GLIMMA SOMATIC SEXOLOGIST
DEEPLY HONOURING SEXUAL ENERGY FOR MEN, WOMEN AND COUPLES
Every session is unique and different, tailor made to suit your individual interests & requirements. Our sessions unfold both in time and energetics at a pace that honours you.
Usually, sessions begin with creating a sacred space of conscious connection, presence & real intimacy. It is here in the first half of our session that we really lay our foundations, introducing new levels of awareness or insight, utilizing various techniques or embodiment concepts that set us up beautifully to move into integrating this new information into our bodies. Each Session Consists of Meditation / Relaxation, Breathwork, Discussion, Intimacy Exercises & Sacred Body Touch Massage.
WHAT IS SACRED BODY TOUCH MASSAGE?
My touching style is unique. It's a mixture of styles and influences – ancient, traditional and newly created energetics that weave and meld the heart, body, mind and spirit together as a whole entity. With this level of connective energy we are able to build and move sexual energy in a deeply fulfilling, regenerative & expansive way. With loving, light hearted guidance you will learn practical new skills and hands on experiences in the art of conscious loving and sexual self mastery.You will take home something very special. Every body is touched with reverence, lovingly adored and worshiped.
WHAT IS POSSIBLE?
As Deep as you Desire. Sessions look many ways to different people. With such a wholistic approach, the scope is wide. Ultimately, it's the synergy of where you are in your own energy & what our dynamic in the moment is. Sessions can be a Divine Tantric Temple Massage & Tuition, Sacred Sexual Education & Exploration, Sacred Sexual Healing or a Sacred Ritual.
BYRON BAY EVE GLIMMA SOMATIC SEXOLOGIST
A FEW EXAMPLES OF SESSION TOPICS COULD BE:
Exploring the Tantric Breath
Re-Claiming Your Body
Awakening Your Ecstatic Body
Moving Beyond the Mind
Voicing Your Pleasure
Building Energy, Expanding Pleasure
Ejaculatory Control and Mastery
Lingam Massage
Prostate Massage
Shamanic Tools for Emoting Healthily
Becoming Multi-Orgasmic
Keys to Successful Relating with the Opposite Sex
Touching Your Beloved
Moving Through Guilt, Shame & Fear
The Art of Slow Sex
Manifesting Your Ultimate Desires Through Sexual Intention
The Difference Between Feelings and Emotions
Please feel free to discuss anything that you may be interested in learning that has not been mentioned here on this site.
WHAT SKILLS MAY YOU TAKE HOME?
Empowerment & Confidence Skills
Learning to Be the Happiest When You Are With Yourself
How to Connect More Deeply With The Masculine & Feminine within You
The Ability to Become Present and Available to Another
Expanded in Your Ability to Give and Receive Pleasure for Longer Periods of Time
Ability to Communicate Your Desires
Know Your Own Personal Boundaries & Increase Your Sensitivity to Others
Greater Ability to Enjoy the Journey and Lessen the Addiction to the Destination
How to Reduce Anxiety & Stress with True Relaxation
Deep Peace
CONTACT ME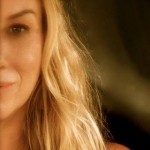 Ms Eve Glimma
Tantra Professional Practitioner
Somatic Sexologist (Sexological Bodyworker)
Byron Bay, NSW, Australia
Mobile: 0425 347 477
Email: eve@tantrabyronbay 
WEBSITE: www.TantraByronBay.com
                                                🙂
Do let Eve know that you found her on the Lingam Whisperer website
.

.
BYRON BAY EVE GLIMMA SOMATIC SEXOLOGIST