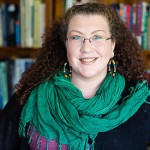 SHELLEY CLEMENTS has an engaging, humorous and empathic approach to sessions, and draws upon her unique blend of expertise in Psychological, Medical and Therapeutic modalities. Shelley welcomes clients from all sexual orientations, gender identities, relational styles as well as cultural, ethnic and religious backgrounds.
EXPERIENCE AND PROFESSIONAL ROLES
Current Chief Executive Officer of Project KidSafe, Foundation Teaching Educator with Sexological Bodywork Spain, Community Development Research Consultant and Academic Research Adviser regarding sexual abuse in the church and clergy.
Community mental health engagement in rural communities, Primary health provision in rural and remote indigenous communities.
EDUCATION AND QUALIFICATIONS
Master of Medicine (University of New South Wales, Ongoing)
Bachelor of Psychology, 1st Class Honours (university of New England)
Diploma of Counselling (Australian Medical Register)
Certified Sexological Bodyworker (Institute of Somatic Sexology)
Certified Somatic Sex Educator (International Institute of Sexological Bodywork)
Diploma of Hypnotherapy (Australian Success Academy)
Applied Behavioural Analysis Therapist (Aspire Early Intervention).
SERVICES PROVIDED – SOMATIC SEX THERAPY
Traditional Sex Therapy is focused on correcting what you think and diagnosing "what is wrong with you". Somatic therapy does not focus on pathologizing your behaviour, but on allowing you to accept and transform your thoughts, feelings or actions in a way that is authentic to you.
SEXOLOGICAL BODYWORK
Sexological bodywork is a therapeutic modality which recognizes that Sexuality is experienced in both the body and the mind; therefore we address sexuality through both of these mediums. Certified Sexological Bodyworkers also recognize that pleasure and enjoyment are a necessary part of sexual healing, and therefore we are open to embracing this in our sessions.
HEALING GENITAL SCAR TISSUE FOR MEN
There are many reasons why scar tissue forms, sexual trauma, accidents, surgery and infections. All scar tissue can be worked with, and special attention is provided for genital scars to help being back elasticity, sensation and pleasure to the area.
…
MEN' SESSIONS
Common reasons why men book a session with me:
Increase erections, libido and sexual desire
learn to ejaculate by choice
Experience full-body orgasms
Explore prostate and anal pleasure
Overcome porn and sex addiction
Prostate recovery
Learn new sexual skills to be a better lover.
COUPLES SESSIONS
Time to heat up your sex life? Learn some new ways to inject some spice into the mix? Couples can have great firery and sensual sex years and decades into relationships. Come as a couple, or just come along yourself and take home some new sparks to your other half …
It is also important to have time and space to reconnect as a couple, as a counselor Shelley can provide you with the space to resolve tensions, reconnect and create more space for intimacy and love in your relationship.
FAMILIES
Shelley is a trained Applied Behavioural Analysis Therapist and has been working with parents for many years. Apart from having four children of her own, she brings a positive and pro-active approach to parenting, behaviour, bonding, and providing relevant and appropriate sex education to children.
Common reasons why parents and families book a session:  
Support from a behavioural therapist

Learn to talk about sex naturally

Protect children from sexual predators

Create a 'Coming of age' ritual, 

Give your children positive body image

Nurture healthy happy

 

R

ai

nb

ow

 Kid

s

. (

Ra

in

bo

w K

ids 

are children 

who are inter-sex or identify as gay, lesbian or transgender).

Su

pp

or

tin

g R

ai

nb

ow

 Ki

d

s
…
WORKSHOPS AND EDUCATION
Shelley has many workshops for personal professional, corporate and entertainment events, please see her website for more information. www.ShelleyClements.com.
…..
A HEALTHY AND VIBRANT SEXUAL LIFE AWAITS YOU!
With all the pressures that face us, it is so nice to enter a judgement free space where you can just be. Sometimes we just want to know if we are normal, sometimes we would like to discuss or explore in a safe and nurturing and dynamic space. This is that space!
…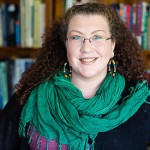 CONTACT DETAILS:
Ms. Shelley Clements B.Psyc(hons) Dip. Couns
Sydney, NSW, Australia
Mobile: 0406 848 525
Toll Free Number: 1800 336 151
Website: www.ShelleyClements.com
Email: info@ShelleyClements.com
…
Do let Shelley know that you found her on the Lingam Whisperer website
.

.