Bondassage Adelaide South Australia
Bondassage Adelaide South Australia with Mistress Ally Kazam Tantra Prof. 
   Try Bondassage® for the ultimate in Kinky Bondage Massage.
If you're into Bondage, Innovative, Exotic Massage,
or Sensual Domination, you WILL want to try it."
.
. 
BONDASSAGE ® ADELAIDE SOUTH AUSTRALIA
Bondassage® is the Ultimate Kinky Bondage Massage!
Are you into bondage, love sensual exotic massage, would enjoy the opportunity to switch off brain chatter, be dominated and teased into sublime surrender?
Then book a session with Mistress Ally today!
.
BONDASSAGE® – Letting go is the ultimate power, and this incredibly sensual art form is unlike anything you've ever experienced or even imagined. It all starts with you naked and kneeling … a leather collar around your neck, and padded cuffs on your wrists and ankles.
Your eyes are covered with a soft, furry blindfold. Lightly secured to a comfortably padded massage table, you sink deeply into your body as a selection of specially selected sounds play through your headphones.
As you surrender to the sensations and forget the outside world, we take you to a place of exquisite enjoyment, a place where you can indulge your senses and embrace the pleasure.
Bondassage Adelaide South Australia
IMAGINE …
Imagine warm, experienced hands working their way over your body … gently kneading, touching, stroking … Deep relaxation takes over, permeating every part of your being. As you shed your tension, you drift into a level of profound relaxation. You're safe, you're happy, you're in complete bliss. You emerge satiated and energized, ready to focus on your life and your work.
.
DISCOVER A WORLD OF BLISSFUL INTENSITY AND IMTIMACY…
You deserve it. Come and experience this deliciously creative playground and awaken to a profound level of pleasure and relaxation.
Bondassage certified practitioners combine innovative massage techniques with subtle breath and energy work, sensual body percussion, slow luxurious flogging, and a delicious menu of skilled sensation play.
.
A WHOLE NEW WORLD OF PLEASURE AND RELAXATION…
Once you've experienced Bondassage, you'll never forget. Discover what you've been missing. Schedule your Bondassage experience with Ally Kazam today.
Bondassage Adelaide South Australia
CONTACT ME: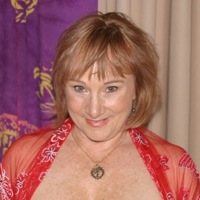 Ms Ally Kazam,
Adelaide, South Australia
Tantra Professional
Website:  www.MyTantraMassage.com.au
Mobile: 0419 038 310
.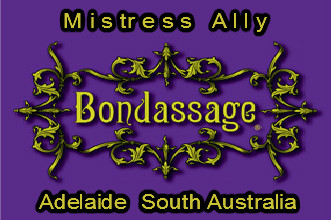 Do Tell Mistress Ally that you found her on the Lingam Whisperer Website
.