Canada Dakini Devi Bliss
Canada Dakini Devi Bliss certified Tantra teacher and holistic healer.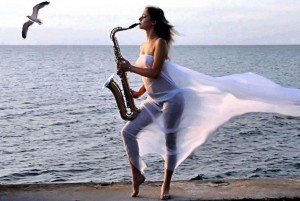 DAKINI DEVI BLISS – I am a certified Tantric educator and gifted holistic healer. Allow my skilled hands, healing presence and warm spirit to transport you on a heartfelt, sublime sensual journey.
The key to Tantric release resides in your letting go of sexual pain and emotional blockages in order to allow my playful, passionate healing energy to penetrate you.
Together, we seek to arouse and awaken your inner masculine Shakti, your authentic inner lover.
This may happen during one session or over the course of ten sessions; however, I am there every step along the way, lovingly guiding and supporting you with compassion and an open heart.
While I am confident in my ability to excite and arouse you, I spend a considerable amount of  time working on those areas of the body that can impact your sexual health. Whether it be a sore neck, lower back pain, leg and groin spasm and joint pain, I can address it.  My massage is the ideal blend of heavenly long and slow head-to-toe, titillating, sensual strokes and deep targeted pressure. The massage provides a wonderful build-up to an explosive release.
My utmost professionalism appears in every aspect of the massage. I possess a warm, welcoming personality and can hold a witty, intelligent conversation. Being a well-educated, easy-going, articulate Goddess, I know how make you feel at home immediately. You will always enjoy generous amounts of my attention and affection.
Tantra Massage embodies erotic elements throughout, whereas therapeutic massage must be free of any and all erotic elements.
I focus completely on your needs, during your Tantra Massage. You are assured of my professionalism in every aspect of your appointment.
Canada Dakini Devi Bliss
SEXUAL HEALING & KUNDALINI AWAKENING FOR MEN
Men, I invite you join me on an exciting journey as I teach you how to harness and master your sexual energy! In these sessions, we start with the building blocks to Tantra.  We then arouse and intensify your sexual energy to reveal those places in your body in dire need of emotional healing.
We explore body-to-body, ejaculation choice, full body male orgasms, Sacred Spot (Prostate) massage, expanding pleasure thresholds, prostate health, sexual confidence and consciousness,  moving beyond sexual trauma to healing body, mind, heart and spirit, intimate communication skills and how to attract the opposite sex.
Canada Dakini Devi Bliss
TANTRIC TOUCH FULL BODY-to-BODY SENSUAL MASSAGE
Our session begins with gentle meditation, intention setting, and some blissful eye gazing. Then we move into our erotic massage journey.  I employ a unique blend of Swedish/Esalen massage, Lomi Lomi, sensual and light tender touch to massage and honour all parts of your being. We will also work with Pranayama, Tantric yogic breath, as well as a Tantric yogic technique called mulabundha. All sessions include ambient relaxation music, candlelight, organic massage oils, a shower, and my skilled, loving, nurturing touch.
GODDESS / GOD WORSHIP AND MASSAGE SESSION
Here, we delve deeper into Tantric Devotional practice. You will have the opportunity to display devotion to the Goddess, through body worship or words of adoration. This is an ideal occasion to express your devotional energy towards the sacred Feminine. Offered in 2-hour sessions.
DIVINE TANTRIC TOUCH BODYWORK AND BATH CEREMONY
Our time together starts with a luxurious bath ceremony, wherein you receive the blessing of warm water mixed with essential oils, bubbles, and sea salts, to mentally relax and release bodily tension. You will have time to relax in silence, or ask any questions you have about Tantra and yoga. Then, we will move into our Essential touch full body Massage. Offered in a 2-hour session.
SOULFUL YOGA
Learn about the art of being intimate and the art of a Tantric lifestyle. Allow me to guide you through elementary yoga instruction. Working with asana (standing pose), pranayama (yogic breath), proper alignment, sound, meditation, and dietary recommendations, you will be inspired to continue on your path of overall healing, and sacred sexuality, in fullness and joy! Offered in a 90-minute session, or 30-minute increments, connected to any other session.
HALF-DAY YOGA TANTRIC BLISS RETREAT
Venture into an enchanted space where your Goddess awaits! Our retreat will commence with a tea ceremony and a brief meditation. We will then move into our 1-on-1 yoga session to strengthen, tone and relax the body. Next, you will move into a luxurious bath, for your Tantric bath ceremony. Your ritual bath will be filled with bubbles, mineral salts, and oils. We will then enter the massage room where you will receive the Tantric Touch Full body sensual massage. Finally, we will share a delicious, healthy snack and closing meditation. This is true pampering at its best…the ultimate way to honor oneself. This session requires a minimum of 48 hours notice.
DARK TANTRA SESSIONS
In Dark Tantra, we explore breath, touch and energy flows in an interactive, experiential session. Besides sensation play, bondage, and power-surrender dynamics, we create a connection by eye gazing and synchronizing our breath.
We uses mild BDSM techniques and Tantra in a synergistic manner. Together, we utilize all our senses to enhance the mundane to create the sacred and experience the profound. Along with provocative sensation play to evoke, tease and ride the energetic waves, we plunge the murky depths of mind, body and soul in order to achieve greater sexual satisfaction and mental clarity.
Throughout the session, we work with prolonged arousal through gliding touch, pressure points and breath control. The focus is always on your receiving an abundant amount of my undivided attention and feminine energy.
Expanding upon chakra energy and tantra play, I invoke the element of Goddess domination, which may involve sensual domination role-play, erotic hypnosis, soft cuff restraint, deep massage with breathing, light spanking, prostate play, retention and holding practice.
Tantric breath and energy focus are explored within the realm of Dark Tantra.This edgy, playful session is a time for you to totally let go and S U R R E N D E R! Feel free to inquire about session details or share with me your Tantric experiences to date.
Canada Dakini Devi Bliss
WHAT TO EXPECT IN A TANTRA SESSION
After a brief chat about your expectations, I start the tantalizing massage, using amazing head-to-toe strokes to prepare your body for deeper pressure and lighter touch.  Your Tantra Massage is always tailored to address your needs in the moment. Thus, no two sessions are ever the same.
My  profoundly pleasurable and highly arousing tantric touch involves extensive teasing of the nipples, butt, groin and surrounding areas. As I am a respectful, open-minded, non-judgmental tantric educator, I will encourage you to simply relax and open your heart and spirit to my healing energy.
It is my honor to serve you. I will caress, stretch, pull and knead every unwanted knot out of your body and simultaneously soothe and arouse you into a state of pure bliss. Full body and mind relaxation is crucial in Authentic Tantra so I devote my energies on making you feel comfortable and appreciated. This sacred time helps make you feel accepted and cherished as a human being.
I masterfully find your pleasure zones and trigger points as my flow, rhythm and pressure  hypnotize you into a state of euphoria. Being a fit, strong, healthy beauty, I can skillfully exert great amounts of pressure on those areas of your body that need it.
My massage has long been heralded among erotic epicureans as I seamlessly incorporate an effective blend of deep tissue and sensual massage, with that erotic twist you crave! You will always receive you that safe, sexy, satisfying experience you so much desire.
Having an inexhaustible supply of energy means that I can perform up to three hours of Lomi Lomi massage.  In order to maximize the monumental benefits of this ancient bodywork technique, a 2-hour session is recommended as the lack of time pressure lets you to fully surrender yourself to the experience.
Canada Dakini Devi Bliss
TANTRA MASSAGE
Tantra massage includes intimate touching based upon your comfort level as well as the overall length and mutual chemistry of the session.  Intimate body-to-body therapy may be available for returning clients and some first time clients.
People visit me for a variety of reasons and I attract a diverse clientele, who span a wide spectrum of age, race, gender, body type and socio-economic status.
My Specialties include sexual healing, Tantric / Taoist bodywork, sex and intimacy coaching, energy work, intimacy, meditation, sex education, workshop facilitation, writing articles and blogging. I also address body issues, gender, orientation, finding your true purpose and reclaiming your spiritual power.
Canada Dakini Devi Bliss
NOTE: My heartfelt intention is to promote deep sexual healing through energy, light and love. I do not have sexual relations with my clients. My session aren't about sexual gratification; rather they involve bringing consciousness to the movement of sexual energy in the moment.
PLEASE DO NOT ASK FOR ILLEGAL SERVICES: I am a highly educated sacred sexual priestess, teacher, and guide.  These sessions involve delving into your own sexual spiritual connection and educating yourself how to invite bliss and ecstasy into your daily life! Together, we will soar into a sacred sphere of sensual love in a spirit of mutual respect..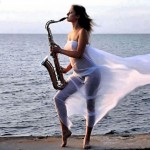 CONTACT ME:
Dakini Devi Bliss
Ottawa, Canada
Telephone: 82 613 878 8179
Email: info@divinetantrictouch.com
My Booking Page: Click Here
Website: www.TheTantricTouch.com
Do let Dakini Devi Bliss know that you found her on the Lingam Whisperer website
.
.

Canada Dakini Devi Bliss