WOLLONGONG TANTRIC MASSAGE BODYWORK
Wollongong Tantric Massage Bodywork with Catherine Sexological Bodywork, Tarot Cards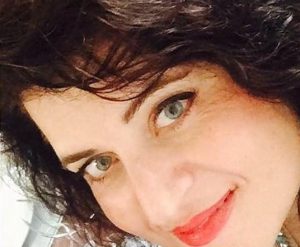 ABOUT CATHERINE 
Catherine has been bringing love, healing and conscious intimacy through her passion for the divine and the art of sacred sexuality by actively practicing energetic healing for the past decade to Wollongong and surrounds.
Exploring being in the present moment, assisting  singles and couples  wherever they are Spiritually, Emotionally and Physically.
Wollongong Tantric Massage Bodywork
INTIMACY DIVINE
Catherine of Intimacy Divine believes complimenting traditional therapies to restore a person's whole being. Injuries to the physical, the emotional or the spiritual can have on going effects on a person's entire life. By restoring a person's spirit, the whole individual will progress to health, wellness and a completeness of being never before experienced.
"Healing doesn't mean that damage never existed. It means the damage no longer controls our lives"
Wollongong Tantric Massage Bodywork
This question is very misunderstood and it's not all about sex. Here is my definition of Tantra:
For Couples, it is celebrating the art of Sacred Love. It is a beautiful way to connect with your partner spiritually, emotionally and physically. In its essence it's about being in a natural state of pleasure and happiness. To be in the present moment and to live in the freedom of our own sexuality, bringing lovemaking into its highest state of bliss. To go further than our physical senses of touch, taste, smell and hearing. Body awareness, breath awareness, surrendering to the divine union of body, mind and spirit. Dancing in sacred union with the masculine and feminine energies, weaving together as one. If you would like to re-ignite the passion back into your relationship, learn practices to enhance lovemaking, or to bring back conscious intimacy with your partner then Tantra is for you.
For Singles, it's about finding your own inner lover. To surrender to the flow of sexual energy and desire and allowing it to move through the body as a force for awakening. Focusing on deep self-love we face our fears and longing. We feel into the depths of our emptiness and aloneness, until we go within and find our own truth. We are all we need.
Wollongong Tantric Massage Bodywork
PRIVATE SESSIONS
If you would like to re-awaken your own inner sensuality and crave feeling passionate again about your own sexuality then Tantra is for you.  Each of these sessions focus on the foundations of Tantric teachings and practices in a holistic soulful way.
Couples Sessions

Women's Sessions

Men's Sessions

Gay Men and Women Sessions
These sessions celebrate the art of sacred sex and love in an intimate, safe and beautiful way, to connect you with your beloved or with your own god/goddess self. Sessions include a tantra gift pack.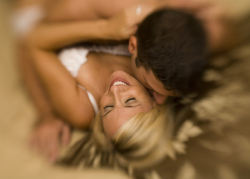 Wollongong Tantric Massage Bodywork
TAROT CARD READINGS
The art of Tarot is divine whispers channeled through your spirit guides. The cards are a tool to gain a better understanding of your life, emotions and feelings, and also provide guidance when we need to make decisions. Not answers, but another perspective not only your life and situation, but also of those who are important to you. Catherine's peaceful studio in the suburbs of Wollongong provide the perfect environment to reflect on the issues in front of you.
It's fun and done with love!
Wollongong Tantric Massage Bodywork
ABOUT TAROT & CHANNELLING – aka 'mediumship'
The term "mediumship" describes the ability of a person (the medium) to experience what they or others believe is contact with spirits of the dead, angels, or other immaterial entities. The medium attempts to facilitate communication with spirits or angels who have messages to share with non-mediums.
Mediums will listen to and relate conversations with spirit voices; go into a trance and speak without knowledge of what is being said; allow a spirit to control their body and speak through it; relay messages from the spirits to those who wish to contact them with the help of a physical tool, such as a writing instrument.  Mediumship, under the name channeling,  refers to a medium who claims to receive messages from a "teaching-spirit".
Wollongong Tantric Massage Bodywork
Cert, Somatic Sexological Bodyworker Institute of Somatic Sexology
Angelic Reiki certified with Angelic Reiki Australia
Approved Training Provider International Institute for Complementary Therapists
Wollongong Tantric Massage Bodywork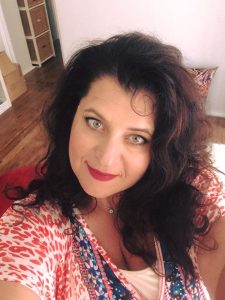 CONTACT ME
Catherine – Wollongong, New South Wales
Phone: 0409 717 385
Website: www.intimacydivine.com.au
.
.
Do let Catherine know that you found her on the Lingam Whisperer website
.

.
Wollongong Tantric Massage Bodywork