Tantric Sexual Alchemy London
Tantric Sexual Alchemy London intimacy coaching NEO Tantra Coaching, Bondassage, Elysium with Rebecca Lowrie United Kingdom
LONDON, UNITED KINGDON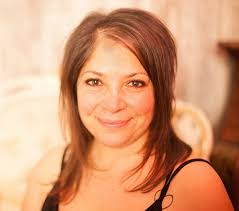 Rebecca has a wealth of experience in sexuality and healing. Over the years she has helped people of all genders and sexual orientations to explore their physical, spiritual and sexual selves. Her work combines various forms of conscious and sacred sexuality to enable people to expand their possibilities of sensuality, intimacy and love.
Rebecca is a warm and compassionate practitioner as well as a creative group facilitator. With her open heart and mind, she is able to hold a deeply loving and sacred space for people to explore their sexuality. She currently runs one-to-one sessions and workshops in the UK and abroad.
Rebecca lives in London with her partner and teenage daughter. You can often find her out in nature mesmerized by how things grow, dancing ecstatically with friends (preferably naked) or with her nose pressed up against the window of the nearest ice cream shop.
Rebecca is a Trustee of The Disability Foundation and a member of SHADA.
.
EXPLORE YOUR SEXUALITY
Is your sexuality a source of joy and happiness?

Do you celebrate and enjoy yourself as a sexual being?

Would you like to heal past wounds around your sexuality?

Would you like to explore new areas of sexuality?
Sexual energy is healing, nourishing, beneficial to health and fun to explore. It is raw creative life force energy. It's a beautiful, natural part of who we all are as human beings.
Discovering this flow of sexual energy within and creating a positive healthy relationship to it can:
give you a much more rewarding sex life

open your mind to new possibilities

open your heart and connect you to love

awaken creativity within you

increase your sense of self-worth and value

expand your potential to give and receive pleasure

give you an unlimited source of energy

build more confidence in all areas of your life

increase health and happiness

lead to awakening!
and so much more…
Tantric Sexual Alchemy London
SESSIONS 
Rebecca uses a combination of many years of experience, education, and intuition along with a foundation of tantra and other conscious sexual arts to remove any obstacles you might have to enjoying your sexuality to it's fullest and to help you expand your erotic possibilities.
Wherever you are on your sexual journey there's always somewhere new to travel. It may be that you would like to find ways of accessing and being with your sexual energy, or to heal past wounds, to explore new possibilities, learn new techniques, or to expand your sexuality. You may already have something in mind that you would like to experience or explore. Perhaps you need some guidance as to what would suit your current needs and desires. Rebecca is very experienced at working with people of all genders and sexual preferences and is well known for creating  a safe, sensual, warm, playful and deeply enriching space for you to journey in.
.
BONDASSAGE
Come explore your kinky desires! Bondassage is a mind-blowing journey of submission, sensation and pure pleasure…
Your Bondassage experience begins with you naked and kneeling. A leather collar is placed around your neck, padded cuffs on your wrists and ankles. Your eyes are covered with a soft, fur-lined blindfold. Lightly secured to a luxuriously padded massage table, you allow yourself to sink deeply into your body as specially selected music plays through your headphones.
You are now ready to surrender to Rebecca's delightfully playful touch…
Bondassage is an erotic journey – an ecstatic exploration of the senses comprised of light bondage, sensory deprivation, erotic massage and sensation play – a mind altering experience to awaken your senses. You'll discover yourself dripping with desire as you explore the softer side of sensual dominance…
Your Bondassage session will be tailored to your individual preferences and is suitable for beginners through to advanced explorers.
Sessions are available for individuals and couples.
.
ELYSIUM 
The Elysium experience will take you to whole new realms of pleasure.  Designed to help you drop into the deepest state of relaxation and arousal as you've never experienced before…
The Elysium massage is a slower, much softer version of Bondassage. You are still tied to a massage table, although this time with silky fabrics rather than leather cuffs. You are then treated to a profoundly luxurious, deeply relaxing and intensely arousing massage that will expand your sensual boundaries and take you to new erotic heights.
Soft, soothing strokes caress your  body and your entire being as you are guided by Rebecca's lovingly skilled hands into ecstatic, prolonged states of pleasure and ecstasy!
Come experience erotic bliss in a whole new way…
Your Elysium session will be tailored to your individual preferences and is suitable for beginners through to advanced explorers.
Sessions are available for individuals and couples.
.
.
BOOK A SESSION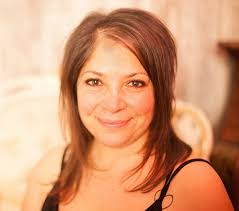 If you're curious about working together, email me and tell me a bit about yourself and what's going on for you.  What are you interested in transforming, healing, exploring or addressing together?
Email: Rebecca@RebeccaLowrie.com 
Website: www.SexualAlchemy.com