Tantra Massage Brisbane Men
Tantra Massage Brisbane Men, addressing many male sexual issues, including lasting longer in the bedroom – Male Multiples Mastery, premature ejaculation (PE), erectile dysfunction (ED), penile phimosis and prostate health for men.
.
.
LINGAM WHISPERER BODYWORK
OFFICIAL WEBSITE
The Indian Sanskrit word for the male sexual organ is the "Lingam" (aka Penis) and is loosely translated as "Wand of Light."
In Tantra or the Sacred Sexuality community, the Lingam is respectfully viewed as honored, as a "Wand of Light" that channels creative energy and pleasure.
.
.
LINGAM WHISPERER BODYWORK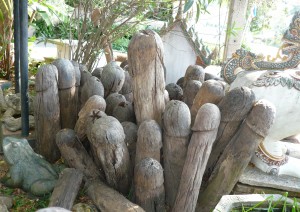 Lingam Whisperer Bodywork and NEO Tantra Massage draws on Tantric and Taoist practices for conserving and cultivating sexual energy.
Through caring touch, lingam massage provides a deep relaxation that supports sustained erection, longer and deeper orgasms.
Tantra combined with Lingam massage assists a man to full open into his sexuality. This includes the energetic responses of his perineum, anus and prostate gland.
.
.
PERFORMANCE ISSUES
The goal of a Lingam Whisperer bodywork is to provide a man conscious, loving contact with his own masculinity. Western cultural expectations around sexual "performance" have created a diverse range of sexual issues for men. This includes erectile dysfunction, premature ejaculation and even the the inability to reach orgasm.
.
Tantra Massage Brisbane Men
PROFOUND RELAXATION
Lingam Whisperer bodywork assists a man to drop into profound and deep relaxation. Through caring and holistic intimate bodywork, a man is able feel more embodied and get in touch with less familiar aspects of his sexuality. Deep relaxation assists a man to feel the energetic responses of his perineum, prostate gland, anus – and of course his penis.
.
.
THE CONSCIOUS DIRECTION OF
EROTIC ENERGY
Lingam Whisperer bodywork is not simply a hands-on technique but involves the conscious direction of energy throughout the body.
It gives a male the oportunity to experience a long arousal and profound, deeper and more intense orgasms.
.
.
CONSERVING SEXUAL ENERGY
NEO Tantra massage and Taoist practices retrains his body to conserve his sexual energy and last longer. With practice his consciousness deepens, and with Tantric body rewiring he can gain complete control over his ejaculation.
.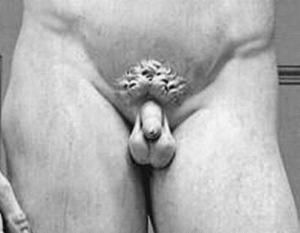 Tantra Massage Brisbane Men
WHY
LINGAM WHISPERER BODYWORK?
Every man should experience a professional Lingam Whisperer Bodywork experience combined with NEO Tantra Massage techniques!
The purpose, of his holistic approach to male holistic and genital bodywork, is to give a male the opportunity, to profoundly relax into his body. He is then able to forget about the outside world, turn off brain chatter and be able to feel expanded orgasmic frequencies.
.
.
WHY ONE-WAY TOUCH
For a male, there is no need to participate in another person's pleasure and ejaculation is not the main goal.
Lingam Whisperer Bodywork is one way touch, the practitioner giving holistic energy awakening bodywork. The male client learning to receive pleasure and become more embodied (drop into his body, feel and profoundly relax)
.
.
LETTING GO DURING PLEASURE PEAKS
During a Lingam Whisperer Bodywork session, a male may become highly aroused and intense pleasure can flow into his whole body. The challenge for many men is to completely let and allow his body to completely receive.
.
.
SAFEY, TRUST AND BOUNDARIES
Safety, trust and your male personal boundaries are very important. A Lingam Whisperer Bodyworker, will create a relaxing and safe place for a male to drop into profound relaxation.
As a man completely relaxes, by quietening his body and lowering his brain wavers, he is able to feel more pleasure!
.
.
INTENTION / SILENCING THE MALE BODY
The intention of a Lingam Whisperer Bodywork session, is to give a male the opportunity fo fully silence his body. This means lowering his brain waves into a meditative state and turning off his daily brain chatter.
Turning off his brain chatter, allows him to learn to connect and relax into his body. As his body relaxes, he learns to allow his vulnerability to open and feel his emotions. Truely relaxing gives him the opportunity to feel sensations that he may have never felt before.
.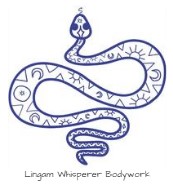 .
COMFORT / AMBIENCE / RELAXATION
It is your Lingam Whisperer Bodyworkers' desire to offer a safe, comfortable and relaxing space. An experience where he can forget about the outside world. This allows him to feel peace and forget about his business and private responsibilities. 
My Tantra Massage studio offer soft lighting, a clean environment and relaxing music. The right temperature is also a key component; warm in the winter and cool in the summer.
.
Tantra Massage Brisbane Men
MIND SET
LOSING ONESELF IN
BLISS AND SENSATION
A Lingam Whisperer Bodywork session is usually a very new experience for a man. Most men have never experienced respectful, mindful and one way sensual, holistic touch.
Many men experience confusion and they can be unsure of how to act or respond to mindful and holistic intimate bodywork.
During a Lingam Whisperer Bodywork session a male may not have an erection, or his erection may come and go. This is all okay and a perfectly normal response to tantric massage and relaxation.
.
.
CHAKRASSAGE RELAXATION
THE ULTIMATE SENSUAL TOUCH
To assist a man to relax. if he is nervous, it is always best to begin with my Chakrassage relaxing massage. 
Chakrassage is a unqiue bodywork style dedicated to chakra activation. It is vital for the human body to be fully relaxed so the chakras can open fully.
Tantra Massage and Chakrassage bodywork releases the muscles of his pelvis, spine and shoulders. In addition, his brain switches off. 
It is then that a professional bodyworker can open the flow of his sexual kundalini energy. With energized hands, his sexual energy can flow into his whole body and auric energy field. This gives a man the oportuntiy to experience more profound and longer orgasms. 
In addition, Tantra Massage can assist him to retrain his body to experience multiple orgasms. All men would love to learn how to experience the full range of male orgasm without ejaculation.
.
.
ABOUT
LINGAM WHISPERER BODYWORK
All Lingam Whisperer Professionals use a Consent / Confidentiality Intake Form

Sex Education with coaching is our PASSION

RECEIVE, allowing a man to take a passive, receiving role where he doesn't have to reciprocate or think

GIVE, allows your bodyworker the opportunity to relax and give a holistic and sensual experience to their client.

To offer a safe environment for a man to fully relax and switch off brain chatter

Coaching men to awaken into their masculine and wild man sexual energy.

With relaxation we coach a male to release & de-armour. This enables him to feel the simple, subtle pleasure of sensual touch

Coaching a male to expand his sexual energy, so he can control his ejaculation response and last longer.

We use Organic Massage Oil during our bodywork sessions.

We understand the issues of Premature Ejaculation & Erectile Dysfunction

We understand the inability to reach orgasm and the overwhelming frustration that this causes.

All Lingam Whisperer Bodywork sessions are relaxing, stimulating, erotic and liberating.

A LWB session invites a male to feel and experience emotion.

Allows him to experience spiritual grown and physical well-being.

His personal boundaries are fully honoured.
.
.
A HOLISTIC & SAFE APPROACH
TO SEXUAL HEALTH
All professionally trained and certified Lingam Whisperer Bodywork professionals promote a safe container for a male to completely relax. 
We use exercises in witnessing, and mindfulness practices drawn from a wide range of the world's wisdom traditions to facilitate inner transformation and personalized sexual growth.
.
Tantra Massage Brisbane Men
TOUCH HELPS HUMANS THRIVE
As humans, we need touch in order to really thrive in our lives. Yet, culturally, we are offered so little guidance for navigating this complex world with skill. And so we avoid all the beautiful ways we could be nourishing ourselves on a daily basis.
.
.
ONE WAY TOUCH
A Lingam Whisperer Bodywork session, will assist him to build a solid basic understanding of one-way-touch. This gives a male the oportunity to feel full body-awareness. He is then able to feel the subtleties of sublime and slow sensual touch.
.
.
CONSENT FORM
We use a "Consent Intake Form" at the beginning of all Lingam Whisperer Bodywork sessions. A Consent Intake Form acknowledges your personal safety and your boundaries, so you can completely relax. A consent intake form guarantees a safe environment for holistic sexual wellness, energetic healing and personal growth.
.
.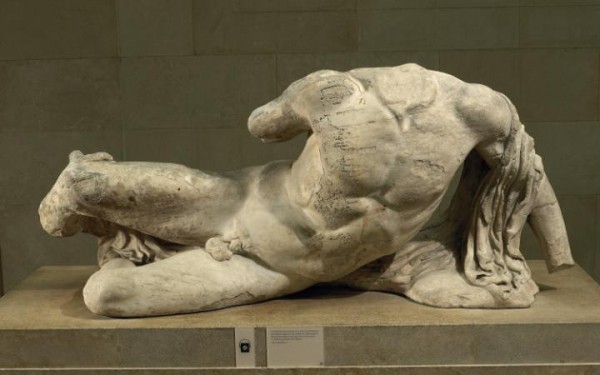 .
.
LINGAM WHISPERER BODYWORK
Owner – Ms. Aleena Aspley
Certified Somatic Sexologist / Sexological Bodyworker
Neo Tantra, Kinkassage® & Chakrassage Professional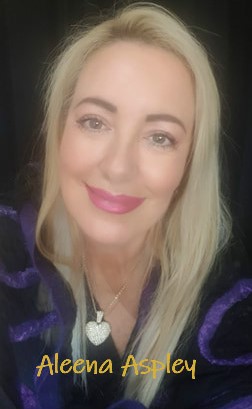 Location:  North Brisbane, Queensland, Australia
Mobile: 0404 449 433 (TEXT ME TO BOOK)
International: +61 404 449 433  (TEXT ME TO BOOK)
Male Website: www.LingamWhisperer.com.au
Female Website: www.YoniWhisperer.com.au
Website (Couples): Click Here
.
.
BOOKINGS: Do text my mobile phone, with your name, and ask me to call you back.
BY APPOINTMENT: I am available Monday to Friday until 9pm. I do work occasional weekends, so just ask if I am available.
Do book in advance because my booking diary fills up quickly.
PLEASE NOTE: If you don't live in the Brisbane area then I will recommend a Certified Somatic Sexologist (Sexological Bodyworker) or Tantra Professional in your area of Australia. Just ask.
.
.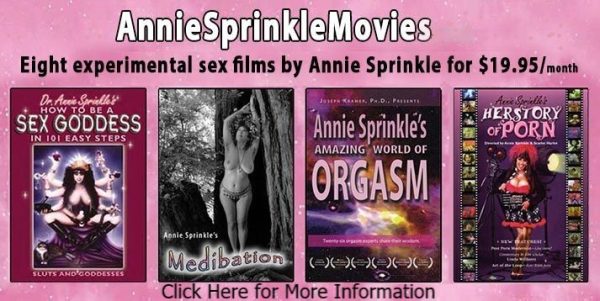 .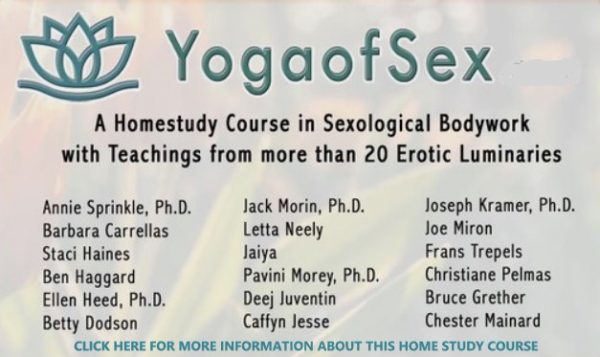 .
WHAT IS A TANTRA LINGAM MASSAGE – What are the Male benefits?
.

LINGAM WHISPERER BODYWORK
OFFICIAL WEBSITE