Penile Phimosis Sensitive Foreskin
Penile Phimosis Sensitive Foreskin, a foreskin that will not retract written by Certified Sexological Bodyworker Aleena Aspley of North Brisbane Queensland Australia.
PENILE PHIMOSIS
A FORESKIN THAT WILL NOT RETRACT
.
.
WHAT IS PENILE PHIMOSIS?
Penile phimosis, a condition where the foreskin is too tight to be pulled back over the head of the penis, can lead to challenges in a man's sex life.
During sexual activities, such as intercourse or masturbation, the inability to retract the foreskin properly can result in discomfort, pain, or even tearing of the delicate skin. This can diminish sexual pleasure and potentially lead to anxiety or avoidance of sexual activities altogether. Furthermore, maintaining proper hygiene becomes difficult, increasing the risk of infections. In some cases, the constriction caused by phimosis might hinder normal blood flow, which can impact erection quality and contribute to erectile difficulties.
.
.
PENILE PHIMOSIS
Phimosis, pronounced "Fi Moze Is," is a condition characterized by the inability of the male foreskin to retract properly from the head of the penis, also known as the glans. This occurs due to an unusually tight foreskin.
The causes of a tight foreskin can vary, but it is often a natural variation present from birth. In most cases, the condition resolves as males develop into adulthood.
For a portion of men, however, phimosis can persist into later years, presenting a range of manifestations. Additionally, tearing of the foreskin opening over time can exacerbate the condition, resulting in the formation of small scars and the presence of a tight rim of scar tissue.
The incidence of phimosis varies, with estimates suggesting it affects around 1-5% of the non-circumcised male population. Notably, the absolute incidence is significantly higher in Japan, where circumcision has not been a cultural practice.
.
Do Click on this link to read about my Painless and Quick Holistic Foreskin Release Bodywork. Click Here
.
Penile Phimosis Sensitive Foreskin
PENILE PHIMOSIS – THE NUMB PENIS
During a recent Lingam Whisperer Bodywork session, I had the opportunity to work with a 40-year-old client who was experiencing phimosis. As I began the session, on observation, I noticed that he had an exceedingly tight foreskin that did not retract over the head, or glans, of his penis. (see right Fig 1)
.
During the Lingam bodywork session with this gentleman, I observed an erect penis with an additional extension of thick and substantial foreskin. This foreskin completely enveloped the head of his penis and extended approximately 3 cm in front of the glans. The foreskin had never retracted over the head of his penis, and due to its thickness, the man experienced a diminished sense of sensitivity or feeling.
Occasionally, I come across men who experience penile phimosis, and this condition can pose distinct challenges for them. In the case of this individual, his foreskin consistently covered the head of his penis (glans), and the substantial thickness of his foreskin significantly affected his sensitivity during both masturbation and sexual intercourse with his partner.
He expressed deep frustration due to the difficulty he faced in experiencing arousal and reaching orgasm. In order to achieve orgasm, he required intense and vigorous manual stimulation during both solo pleasure and sexual intercourse with his partner.
At the end of this man's Lingam Bodywork session, he masturbated to ejaculation, I observed that 90% of the semen he expelled was still sitting inside his tight foreskin.
This really peaked my interest regarding fertility and I asked him if he had any children?
His reply astounded me, he told me that he had been diagnosed with a low sperm count, his wife did not fall pregnant naturally and their two children were conceived through the IVF program.
It does make me consider, whether this gentleman's low sperm count was the result of his Penile Phimosis (his tight foreskin that would not retract).
I am baffled, as to why his doctor did not examine his penis, prior to his wife going through IVF, and then discover that he was unable to successfully squirt a full load?
.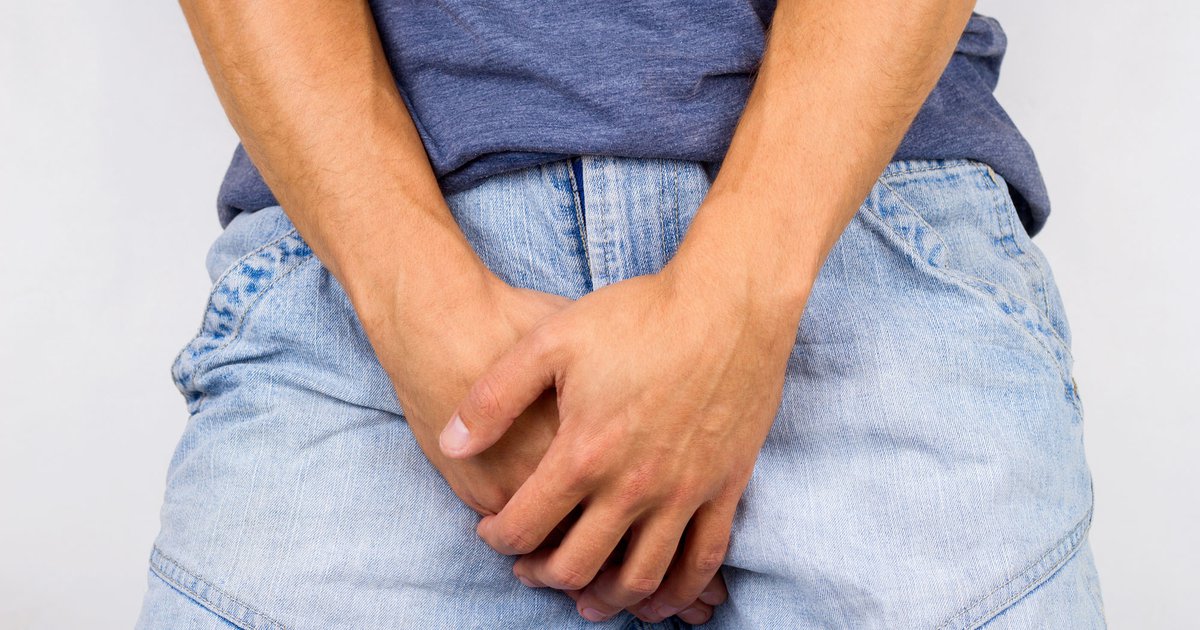 .
PENILE PHIMOSIS – THE OVER-SENSITIVE PENIS
Individuals with phimosis may frequently experience discomfort or varying degrees of sensitivity when touching their penis glans. This sensitivity can range from minor discomfort to outright pain. But why does the penis glans become overly sensitive or painful when someone has phimosis?
The reason behind the heightened sensitivity and potential pain in touching the glans with phimosis is attributed to the lack of exposure to the external environment. The infrequent retraction of the foreskin means that the glans has not been accustomed to external touch. As a result, the glans requires time and exposure to gradually reduce its sensitivity.
This sensitivity issue can become problematic and even frustrating during sexual intercourse.
.
.
THE GLANS, HEAD OF THE PENIS
The glans, also known as the head of the penis, refers to the section of the penis that is covered by the foreskin. It includes the urethral opening through which urine and semen are discharged.
.
.
THE GLANS, HEAD OF THE PENIS CONTINUED
To provide a visual aid, the diagram above illustrates the structure of the glans. In an uncircumcised penis, it is typically possible to fully retract the foreskin, allowing for the gliding action of the foreskin over the glans, which can enhance pleasure during sexual activity or masturbation.
Regarding sensitivity, the glans follows a specific order in terms of decreasing sensitivity. Males with phimosis tend to have a higher level of sensitivity in the glans, often leading to discomfort or pain when directly touched. Uncircumcised males with a normal foreskin still generally have a higher sensitivity in the glans compared to circumcised males.
.
Penile Phimosis Sensitive Foreskin
GLANS SENSITIVITY – CIRCUMCISED MALES
In circumcised males, the glans or head of the penis is constantly exposed to the environment as there is no foreskin covering it.
The glans becomes accustomed to exposure to air, physical touch during sexual intercourse, contact with clothing, water, and other stimuli. Consequently, it tends to have lower sensitivity compared to males who have an uncircumcised penis with foreskin.
Interestingly, this reduced sensitivity can be seen as a disadvantage when comparing circumcised and uncircumcised penises. The glans, along with the frenulum, tends to be less sensitive in circumcised individuals. 
.
.
.
.
GLANS SENSITIVITY – UNCIRCUMCISED MALES
In normal uncircumcised males, the ability to retract the foreskin fully, whether the penis is flaccid or erect, is typical. However, it is important to note that the glans of uncircumcised males tends to be more sensitive compared to circumcised individuals. This is because, in its flaccid state, the glans is usually covered by the foreskin, exposing it to the environment during specific activities such as intercourse, masturbation, bathing, and urination.
The presence of sebum/oil inside the foreskin when the penis is flaccid helps lubricate the glans. This not only facilitates the gliding action during sexual activity and masturbation but also maintains the sensitivity and pleasurable sensations of the glans.
Together with the frenulum, which is recognized as the most sensitive part of the penis, the gliding action of the foreskin over the glans enhances the pleasurable experience of sexual intercourse for individuals with foreskin.
It is important to highlight that while the glans is more sensitive for those with foreskin compared to circumcised males, it is not painful to touch, unlike the case of individuals with phimosis. In fact, the sensitivity experienced is perfectly normal and does not lead to any discomfort.
.
.
GLANS SENSITIVITY – PHIMOSIS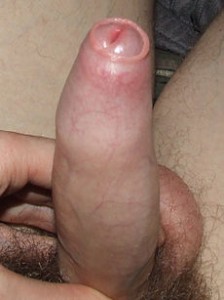 The sensitivity of a males glans will vary depending on the stage of his penile phimosis. In general, the glans tends to be more sensitive than that of men with a normal foreskin and even more sensitive than the glans of circumcised males.
If you are in the early stage of pinhole phimosis where you have never seen your glans, or your foreskin half covers the head of your penis, then you may be interested in holistic Lingam Whisperer Bodywork to painlessly and safely stretch your foreskin.
Releasing your foreskin means that when you solo pleasure or have sex with your partner, your foreskin will glide backwards and forewards with ease and without pain.
.
Do Click on this link to read about my Painless and Quick Holistic Foreskin Release Bodywork. Click Here
.
---
.
Penile Phimosis Sensitive Foreskin
MS ALEENA ASPLEY
A blog by Aleena who is a Certified Sexological Bodyworker, Somatic Sex Educator, Relationship & Intimacy Coach & NEO Tantra Professional.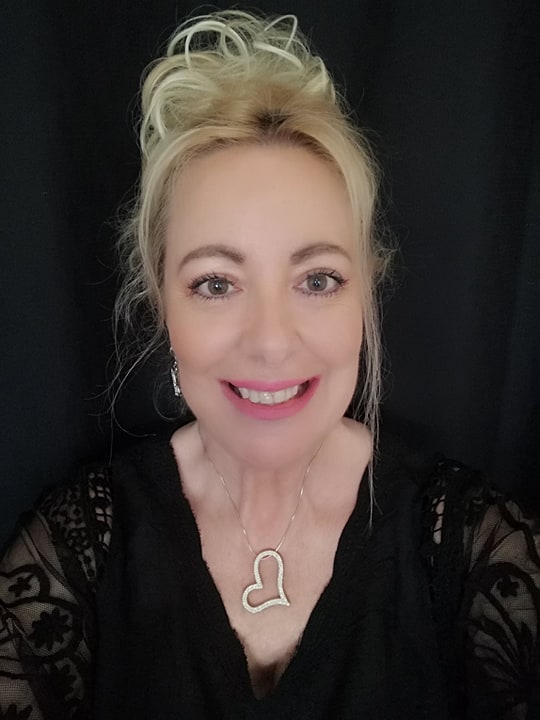 Aleena Aspley – Brisbane Qld
Certified Sexological Bodyworker
Somatic Sex Education
www.AleenaAspley.com
www.YoniWhisperer.com
www.LingamWhisperer.com.au
.
.
.
Do Click on this link to read about my Painless and Quick Holistic Foreskin Release Bodywork. Click Here
.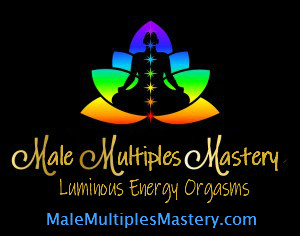 .
.
SEVEN REASONS TO NOT GET YOUR SON CIRCUMCISED
Here are some reasons why:
Autonomy and Bodily Integrity:

Choosing not to circumcise a baby boy allows him to make decisions about his own body when he is older. Respecting bodily autonomy is an important principle that values an individual's right to make choices about their own body.

Potential Loss of Sensitivity:

Circumcision involves the removal of the foreskin, which contains sensitive nerve endings. Some argue that this may diminish sexual sensitivity later in life.

Natural Function and Protection:

The foreskin serves a purpose in protecting the glans and keeping it moist. It acts as a natural barrier, reducing friction during sexual activity and maintaining the glans' sensitivity.

Avoidance of Unnecessary Medical Procedures:

Circumcision is not medically necessary in most cases. The American Academy of Pediatrics states that the benefits are not sufficient enough to recommend routine circumcision for all male infants.

Risks and Complications:

Like any surgical procedure, circumcision carries risks, including bleeding, infection, scarring, and complications with anesthesia. Although these risks are generally low, they are still present and should be considered.

Cultural and Religious Freedom:

By not circumcising a baby boy, you allow him the freedom to make choices about his own cultural or religious practices as he grows older. It respects his right to embrace or reject these traditions according to his own beliefs.

Growing Acceptance of Diverse Norms: Society is becoming more accepting of diverse cultural and bodily norms. Choosing not to circumcise a baby boy aligns with the increasing recognition of individual rights, bodily autonomy, and cultural diversity.
.
.
Penile Phimosis Sensitive Foreskin