Enlarged Prostate Male Ageing
Enlarged Prostate Male Ageing  — Upon reaching middle age, it becomes increasingly likely for a man to experience an enlarged prostate as he approaches retirement.
Typically, this concern arises around the age of 45, affecting a significant proportion of men. By the time men reach 60, around half of them may encounter this issue. The prevalence of an enlarged prostate continues to rise with advancing age, with approximately 9 out of 10 men aged 80 and above experiencing this condition.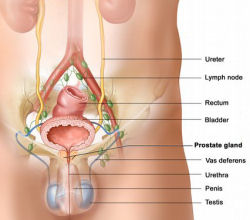 The prostate gland, an integral part of the male reproductive system, undergoes a growth spurt during puberty, attaining the size of a walnut as a man matures. Subsequently, it continues to experience gradual growth throughout a man's lifespan.
However, during middle age, there is often an acceleration in cell growth within a specific region of the prostate, referred to as the transition section or zone. This non-cancerous cell growth is localized to the transition zone, which encircles a portion of the urethra—the conduit responsible for transporting urine from the bladder out of the body.
Initially, the enlargement stemming from cell growth in the transition section progresses slowly, and some men may not encounter any discernible symptoms. Others might perceive the symptoms as minor and attribute them to a typical facet of the aging process.
As the prostate's enlargement advances, it begins to exert pressure on the urethra, resulting in escalating difficulties with urine flow from the bladder. At this juncture, symptoms start to manifest, characterized by challenges in urination, a weakened urine stream, nocturnal urination, and an occasionally embarrassing tendency to experience post-urination dribbling.
With the emergence of these symptoms, the impact of an enlarged prostate on one's lifestyle becomes apparent, necessitating consultation with a medical professional to address the matter.
.
.
TESTIMONY – BPH — Click Here
Benign Prostate Hyperplasia Bodywork — Aleena it's now two weeks since I had my appointment with you. First of all I would like to say thank you for providing me a safe place to let go of some very deep emotions. I would also like to say that after two weeks now, my prostate pain is almost all gone.
The burning sensation that I had that extended from my prostate all the way to the head of my penis when I urinated is no longer. When I urinate now, I have a much better flow of urine and it doesn't feel like I'm peeing through a restriction any more, no more dribbling after finishing urinating or wetting myself when bending over with a full bladder.
It now feels like I have a prostate that actually works, meaning that I can now hold a bladder full of urine and make it to the toilet without wetting myself and also stop and start a stream of urine without pain.
With the relief from the prostate massage, I also don't have anywhere near the amount of pain in the pelvic region any more which is enabling me to sleep better at night also. No more pain when I have a bowel movement in the lower intestine.
Things that have not improved is my inner rectum is still very very tight, but I am using the oil like you suggested and if anything, it feels like it helps stop the chaffing feeling that I have from having such a tight inner rectum.
I still have very little feeling in the head of my penis, and it is still very unsatisfying to ejaculate. I have made an appointment to see a urologist which will be in January next year. I will definitely be back in the early New Year to see you again. It was the best money I have ever spent — Cheers , Phillip October 2023
.
.
Benign Prostate Hyperplasia Bodywork — Feeling better, thank you. Less pain, so I'm hoping that means less inflammation. Using the oil too. I will be seeing the doctor in 2 weeks so will let you know. Thanks again. — Ian (October 2023)
.
.
CLICK ON THE INFORMATION BELOW
TO READ MORE ABOUT
MALE PROSTATE HEALTH AND WELLNESS
Enlarged Prostate Male Ageing
BENIGN PROSTATIC HYPERPLASIA (BPH) MASSAGE — Holistic Prostate Bodywork
.
THE MALE PROSTATE GLAND — Problems that he may experience as he ages…
SCAR TISSUE FROM PROSTATE BRACHYTHERAPY CANCER TREATMENT — A 52 Year Olds Male's Story
A PROSTATE REBORE — Trans Urethral Resection of Prostate (TURP)
Enlarged Prostate Male Ageing
MEDICAL DISCLAIMER
Please note that the information, in this blog post, is provided for educational purposes and general awareness. It is not intended to substitute for professional medical advice, diagnosis, or treatment. Always consult with a qualified healthcare provider before making any medical decisions or undergoing any surgical procedures, including Transurethral Resection of the Prostate (TURP).
The outcome and risks of TURP can vary based on individual medical conditions, and only a qualified medical professional can provide personalized recommendations.
.
---
.
Enlarged Prostate Male Ageing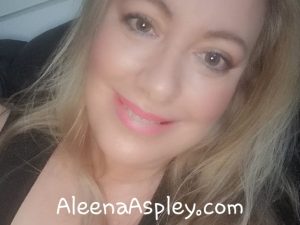 Written on August 9th, 2013 by Aleena Aspley, who is a Certified Sexological Bodyworker.
Aleena is open to seeing people of all genders and sexual orientations. Her Somatic Sexology & Intimacy Coaching NEO Tantric bodywork studio is located in North Brisbane, Queensland Australia.
.
.
MY WEBSITES
Women: https://YoniWhisperer.com.au
Men: https://LingamWhisperer.com.au
Couples: http://TantricWhisperer.com
My Bodywork Directory – https://AleenaAspley.com/
.
.
---
.
.
MY CONTACT DETAILS
Ms. Aleena Aspley
Certified Sexological Bodyworker / Somatic Sex Educator
NEO Tantra & Chakrassage Professional
.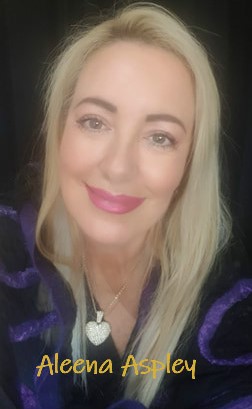 .
My Bodywork Studio: North Brisbane, Queensland
Phone: 0404 449 433 (Text me to Book)
Overseas: +61 404 449 433
By Appointment: Monday to Friday until 9pm
I work occassional weekends – just ask
My Bodywork Directory – www.AleenaAspley.com
Enlarged Prostate Male Ageing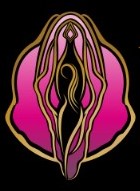 .
.
MY MALE OFFERINGS
TANTRIC MALE MULTIPLES MASTERY, Tantra Awakening — Ejaculation Choice
.
.
.
.
.
MALE PROSTATE PROBLEMS
Enlarged Prostate Male Ageing