Male Prostate Problems
Male Prostate Problems – For many men, prostate issues may seem like minor inconveniences associated with aging, but they can also pose serious health risks. Prostate problems can be broadly categorized into benign enlarged prostate and prostate cancer, with the challenge being that one condition can mask the other.
.
.
MALE PROSTATE PROBLEMS
Benign prostatic hyperplasia (BPH), or an enlarged prostate, is a prevalent condition that affects a majority of men as they age, particularly in their 50s and 60s. Although benign, an enlarged prostate can lead to urination difficulties. While some men tolerate mild symptoms, others may seek medical intervention. Medication is often effective, and minimally invasive procedures with low risks are available if needed to address the issue.
Male Prostate Problems
Prostate cancer presents a distinct challenge. In its initial phases, it remains confined to the prostate gland, offering effective treatment options. However, as the disease advances, cancer infiltrates neighboring tissues, organs, and even bone within the abdominal region. Through the lymphatic system, it can disseminate throughout the body. At this point, managing the spread becomes more complex, often focusing on containment rather than complete eradication.
Despite the potential for successful treatment, prostate cancer claims numerous lives annually, particularly when detected at later stages. This raises a critical question: What attributes contribute to its deadly impact?
.
www.LingamWhisperer.com.au
An Inflamed Prostate
Male Prostate Problems
Regrettably, due to the prevalence of benign enlarged prostates, many men tend to dismiss the symptoms as expected and inconsequential, often forgoing a visit to the doctor. This mindset emerges from the belief that the doctor will merely reaffirm their understanding and recommend enduring the discomfort until treatment seems necessary.
However, this approach carries a potential danger. While an enlarged prostate might indeed be the root cause, lurking alongside could be the development of prostate cancer. Ignoring the symptoms until intervention for an enlarged prostate is deemed necessary may inadvertently allow an advanced stage of prostate cancer to take hold.
The solution is straightforward. When the signs of an enlarged prostate manifest, it's wise to consult your doctor promptly. A series of tests can be conducted, confirming whether an enlarged prostate is the cause or if prostate cancer is also in the picture. The crucial benefit lies in early intervention: if prostate cancer is detected, timely treatment can be administered while it can still make a significant positive impact on your health.
.
.
BPH — BENIGN PROSTATE HYPERPLASIA (Holistic Massage for an Enlarged and Swollen Prostate Gland)
.
Male Prostate Problems
TWENTY IMPORTANT FACTS ABOUT PROSTATE HEALTH
Common Enlargement: Benign Prostatic Hyperplasia (BPH) is a prevalent condition, affecting the majority of men over 50. It can lead to urinary symptoms but is not cancerous.

Prostate Cancer Prevalence: Prostate cancer is the second most common cancer among men globally, with varying risk factors such as age, family history, and ethnicity.
Early Detection Matters: Regular prostate cancer screenings, including PSA tests and digital rectal exams, are crucial for early detection and better treatment outcomes.
Slow-Growing Nature: Prostate cancer often progresses slowly, allowing for effective treatment if caught early. However, some cases can be aggressive and require swift intervention.
Prostate-Specific Antigen (PSA): Elevated PSA levels in the blood can indicate prostate issues, but not necessarily cancer. Further tests are needed for accurate diagnosis.
Lifestyle Impact: A healthy lifestyle, including a balanced diet, regular exercise, and avoiding tobacco, can contribute to maintaining prostate health.
Genetic Factors: Family history of prostate cancer can increase your risk, especially if close relatives were diagnosed at a young age.
Age and Risk: Prostate cancer risk increases with age, making regular screenings more important as men get older.
Symptoms Vary: Prostate issues may lead to symptoms like frequent urination, weak urine flow, pain during urination, and sexual dysfunction.
Prostate Biopsy: A biopsy is often performed to confirm prostate cancer diagnosis, involving the removal of small tissue samples for analysis.
Treatment Options: Treatment choices for prostate cancer include surgery, radiation therapy, hormone therapy, and active surveillance, tailored to the individual's case.
Metastasis Potential: Advanced prostate cancer can spread to other parts of the body, especially bones, affecting overall health and well-being.
Survivorship: Many prostate cancer survivors lead active lives after successful treatment, highlighting the importance of early detection and proper care.
Patient Advocacy: Men should be proactive about their prostate health, discussing concerns and potential risks with healthcare providers.
Screening Guidelines: Following recommended screening guidelines based on age and risk factors is essential for detecting prostate issues early.
Emerging Technologies: Advancements in imaging and treatment techniques offer new opportunities for targeted therapies and improved outcomes.
Regular Check-ups: Regular visits to a healthcare professional can help monitor prostate health and address any emerging concerns promptly.
Side Effects of Treatment: Understanding potential side effects of prostate cancer treatments, such as incontinence and impotence, aids in informed decision-making.
Global Impact: Prostate health is a worldwide concern, with awareness campaigns and research efforts aimed at improving diagnosis, treatment, and survivorship.

Shared Decision-Making: Men, along with their doctors, should make informed decisions about prostate health, taking into account individual circumstances and preferences.
.
Male Prostate Problems
FOR MORE INFORMATION ABOUT PROSTATE HEALTH
.
Male Prostate Problems
THREE FACTS ABOUT PROSTATE CANCER
In Australia, prostate cancer is the most commonly diagnosed cancer in men

More than 3,000 men die of prostate cancer in Australia every year

More men die of prostate cancer than women die of breast cancer
.
.
MY BLOG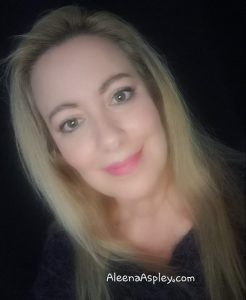 I do hope that you enjoyed reading today's article about Male Prostate Problems. I am dedicated to enhancing awareness of prostate health with my researched Somatic Sex Education.
If you would like to read more articles, about Prostate Health, or the many other male sexual health subjects that I have written about, then do check out my blog — https://lingamwhisperer.com.au/blog/
.
.
MY BLOG ARTICLES
PROSTATE AWAKENING BODYWORK, Feel Pleasure by Dearmouring the Male P-Spot
.
.
THE MALE PROSTATE GLAND — Problems that he may experience as he ages…
.
.
.
---
.
Male Prostate Problems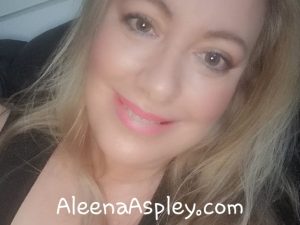 Written on August 9th, 2013 by Aleena Aspley, who is a Certified Sexological Bodyworker.
Aleena is open to seeing people of all genders and sexual orientations. Her Somatic Sexology & Intimacy Coaching NEO Tantric bodywork studio is located in North Brisbane, Queensland Australia.
.
.
MY WEBSITES
Women: https://YoniWhisperer.com.au
Men: https://LingamWhisperer.com.au
Couples: http://TantricWhisperer.com
My Bodywork Directory – https://AleenaAspley.com/
.
.
---
.
.
MY CONTACT DETAILS
Ms. Aleena Aspley
Certified Sexological Bodyworker / Somatic Sex Educator
NEO Tantra & Chakrassage Professional
.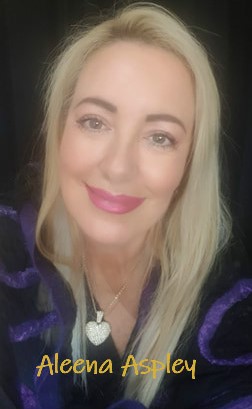 .
My Bodywork Studio: North Brisbane, Queensland
Phone: 0404 449 433 (Text me to Book)
Overseas: +61 404 449 433
By Appointment: Monday to Friday until 9pm
I work occassional weekends – just ask
My Bodywork Directory – www.AleenaAspley.com
Male Prostate Problems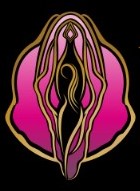 .
.
MY MALE OFFERINGS
TANTRIC MALE MULTIPLES MASTERY, Tantra Awakening — Ejaculation Choice
.
.
.
.
.
MALE PROSTATE PROBLEMS