Prostate Rebore Transurethral TURP
Prostate Rebore Transurethral TURP – The surgical procedure known as Transurethral Resection of the Prostate (TURP), often colloquially referred to as a "Rebore," is primarily conducted to address urinary obstruction resulting from an enlarged prostate.
.
.
Prostate Rebore Transurethral TURP
TRANS URETHRAL RESECTION OF PROSTATE (TURP)
Transurethral resection of the prostate (TURP), commonly referred to as a "Rebore" procedure, is a surgical intervention primarily aimed at relieving urinary obstruction caused by an enlarged prostate.
During a TURP, a specialized telescopic instrument is inserted through the penis and guided along the urethra to reach the obstructed area of the prostate gland. Using a special electrode, the surgeon carefully removes the excess prostate tissue that is causing the obstruction.
Following the procedure, a catheter is typically inserted and remains in place for a period ranging from one to three days. The catheter serves to maintain the cleanliness of the bladder and the operated area by allowing irrigating fluid to flow in and out. This helps prevent the formation of clots and ensures optimal healing.
TURP is a commonly performed operation that effectively restores the flow of urine and alleviates the symptoms associated with an enlarged prostate. It is a valuable approach to improving urinary function and overall quality of life for men experiencing prostate-related urinary obstruction.
.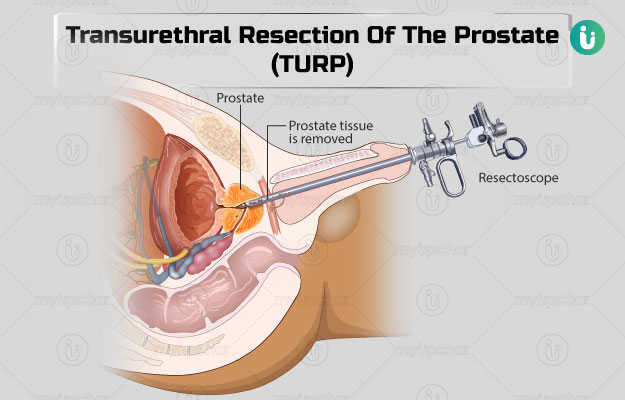 Prostate Rebore Transurethral TURP
WHY WOULD A MALE HAVE A TURP?
A male may undergo a Transurethral Resection of the Prostate (TURP) procedure for various reasons, primarily related to urinary obstruction caused by an enlarged prostate. Some common reasons for undergoing a TURP include:
Benign Prostatic Hyperplasia (BPH):

The most common reason for a TURP is the treatment of an enlarged prostate, a condition known as BPH. As men age, the prostate gland can enlarge and exert pressure on the urethra, leading to urinary symptoms such as weak urine flow, frequent urination, difficulty starting or stopping urination, and incomplete bladder emptying.
Urinary Retention: Severe urinary retention, where a person is unable to empty their bladder completely, can necessitate a TURP to relieve the obstruction and restore normal urine flow.
Urinary Tract Infections: Chronic urinary tract infections caused by urinary retention or other prostate-related issues may lead to the need for a TURP to address the underlying problem and prevent recurrent infections.
Hematuria:

The presence of blood in the urine due to an enlarged prostate or other prostate-related issues may require a TURP to treat the underlying cause and alleviate symptoms.
Bladder Stones: Large bladder stones that form as a result of urinary retention or other prostate-related conditions may require surgical removal through a TURP.
Prostate Cancer: In some cases, a TURP may be performed as part of the diagnostic process for prostate cancer or as a way to relieve urinary symptoms associated with prostate cancer.
Ineffectiveness of Medication:

When medications to treat BPH or other prostate-related conditions are not effective in relieving symptoms, a TURP may be recommended as an alternative treatment option.
A TURP is generally considered when less invasive treatments have not provided adequate relief of urinary symptoms or when there is a significant impact on the individual's quality of life due to prostate-related issues. 
.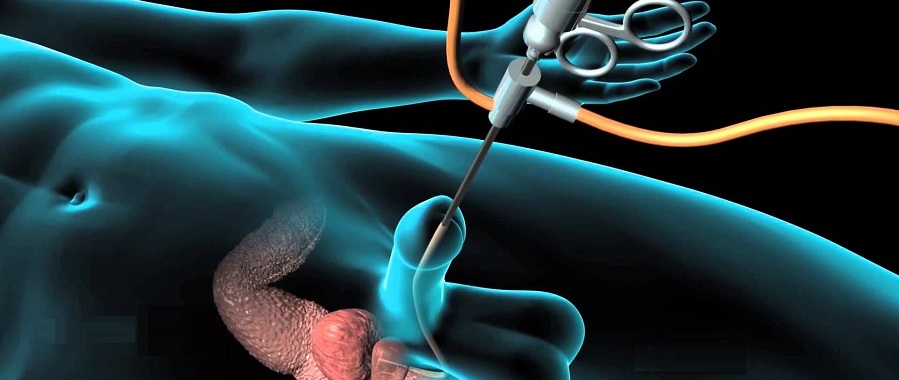 .
POTENTIAL COMPLICATIONS OF TURP SURGERY
Transurethral Resection of the Prostate (TURP) is a common surgical procedure for treating benign prostatic hyperplasia (BPH) or an enlarged prostate. While it is generally considered safe and effective, like any surgical procedure, there are potential complications that individuals should be aware of. Complications of TURP surgery can include:
Bleeding: Bleeding is a common complication of TURP. While some bleeding is expected, excessive bleeding may require additional interventions, blood transfusions, or further surgery. It is not uncommon though, to have blood in your urine for up to a couple of weeks after the operation.
Infection: Infections can occur in the urinary tract or at the surgical site. This can lead to urinary tract infections (UTIs) or more serious infections that require antibiotics or other treatments.
Urinary Retention: In some cases, TURP may cause temporary difficulty in urination, necessitating the use of a catheter for a brief period after surgery.
Urinary Incontinence: TURP surgery can sometimes lead to temporary or, rarely, permanent urinary incontinence, where an individual may have difficulty controlling their urine flow.
Erectile Dysfunction: While TURP is not typically associated with significant erectile dysfunction, there is a small risk of this occurring due to the proximity of the surgery to nerves involved in erections.
Urethral Stricture: Scar tissue formation or narrowing of the urethra (urethral stricture) can occur after TURP, leading to difficulties in urination and potential need for further treatment.
Fluid Imbalance: As irrigating fluid is used during the procedure, there is a small risk of fluid absorption, which can lead to electrolyte imbalances and other complications.
Bladder Injury: In rare cases, injury to the bladder or other nearby structures can occur during the surgery, potentially requiring additional interventions.
Unsatisfactory Results: In some instances, TURP may not fully alleviate urinary symptoms or may require repeat procedures.
Recovery Issues: Recovery from TURP surgery may involve discomfort, pain, or irritation during urination for a period after the procedure.
It's important to note that the majority of individuals who undergo TURP experience positive outcomes and relief from urinary symptoms. However, like any medical decision, the potential risks and benefits of the procedure should be discussed with a healthcare provider, and individuals should follow post-operative instructions and attend follow-up appointments to monitor for any complications.
.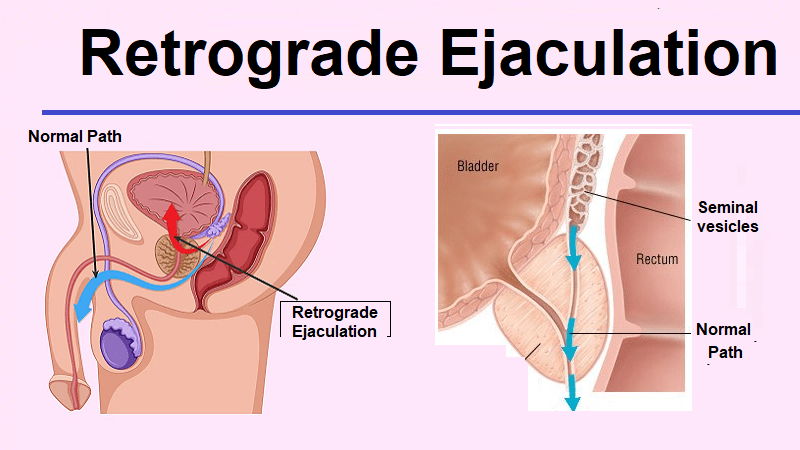 Prostate Rebore Transurethral TURP
RETROGRADE EJACULATION
Retrograde ejaculation is a common occurrence for most men after undergoing a Transurethral Resection of the Prostate (TURP) surgery. This phenomenon involves a unique alteration in the ejaculation process, where semen takes an alternate route by flowing into the bladder rather than following its usual path down the urethra during ejaculation.
In essence, retrograde ejaculation results in the redirection of semen into the bladder, a condition that is commonly referred to as "dry orgasm." This occurs due to the changes in the anatomy and functionality of the prostate and surrounding structures following TURP.
During ejaculation, the muscles that normally close off the bladder neck to prevent semen from entering are affected by the surgery, allowing the semen to be propelled backwards into the bladder. As a result, when you subsequently urinate, the stored semen is expelled from the bladder along with the urine, often going unnoticed.
It's important to note that while retrograde ejaculation may raise concerns for some individuals, it is generally considered a benign side effect of TURP and does not typically pose any significant health risks. Although it can affect fertility by reducing the amount of ejaculated semen, it doesn't interfere with sexual pleasure or the overall quality of life.
.
.
IRRITATIVE URINARY SYMPTOMS
After undergoing surgery, it is a common occurrence to experience an increased frequency of urination and a sense of urgency. In the initial stages, you might even face challenges in reaching the toilet promptly. While a common instinct might be to reduce fluid intake in hopes of alleviating these symptoms, this approach can actually exacerbate the issue. Therefore, it is crucial to adhere to the recommended fluid intake level even when these symptoms are present.
The heightened frequency of urination and urgency stem from the temporary adjustments that your body undergoes as a result of the surgical procedure. These changes can lead to a heightened sensation of needing to urinate more frequently, and the urgency to do so can be intense.
Limiting your fluid intake may seem like a logical step to mitigate the frequent urination and urgency. However, this can have counterproductive effects. Insufficient fluid intake can lead to urine becoming more concentrated, which may potentially irritate the bladder and exacerbate the urgency and frequency symptoms.
By maintaining an appropriate level of fluid intake, you help ensure that your bladder remains adequately flushed, reducing the risk of irritation and promoting overall urinary health. Adequate hydration is essential for your body's recovery and overall well-being during the post-surgery period.
.
.
INCONTINENCE
After a Transurethral Resection of the Prostate (TURP) surgery, 0.5% of men may experience urinary incontinence as a potential complication. Incontinence refers to the involuntary leakage of urine from the bladder. While TURP is generally effective in relieving urinary symptoms caused by an enlarged prostate, incontinence can occur due to various factors related to the surgery and individual characteristics.
Here's what you need to know about incontinence after TURP:
Types of Incontinence: There are different types of urinary incontinence that can occur after TURP:

Stress Incontinence: This occurs when there is leakage of urine during activities that increase intra-abdominal pressure, such as coughing, sneezing, or lifting.
Urge Incontinence: Also known as overactive bladder, this type of incontinence involves a sudden, strong urge to urinate followed by leakage.
Overflow Incontinence: This occurs when the bladder doesn't empty completely, leading to frequent dribbling or leakage.

Causes of Incontinence: Incontinence after TURP can result from various factors, including:

Damage to Muscles and Nerves: The surgery may impact the muscles and nerves that control bladder function, leading to difficulties in maintaining urinary continence.
Bladder Irritation: Inflammation and irritation of the bladder lining due to the surgical procedure can contribute to urinary urgency and leakage.
Changes in Bladder Capacity: TURP can alter the size and capacity of the bladder, affecting its ability to store urine properly.

Severity and Duration: The severity of incontinence can vary from mild to more significant leakage. In most cases, post-TURP incontinence is temporary and improves as the body heals. However, for some individuals, the condition may persist for a longer period.
Management and Treatment: The management of post-TURP incontinence depends on its type and severity. Treatment options may include:

Pelvic Floor Exercises: These exercises can help strengthen the muscles that control urinary continence.
Bladder Training: This involves scheduled voiding and gradually extending the time between bathroom trips.
Medications: Certain medications can help manage overactive bladder symptoms and reduce urinary urgency.
Behavioral Modifications: Making lifestyle changes such as reducing caffeine intake and maintaining a healthy weight can positively impact incontinence.
Surgical Intervention: In rare cases of severe or persistent incontinence, surgical options like a sling procedure may be considered.

Recovery and Patience: It's important to give your body time to recover after TURP. In many cases, incontinence will improve as the healing process progresses. Patience and adherence to recommended treatments can contribute to a successful recovery.
Communication with Healthcare Provider: If you experience incontinence after TURP, it's crucial to communicate openly with your healthcare provider. They can assess the cause and severity of the incontinence and recommend appropriate strategies for management.
It's worth noting that while incontinence is a potential complication of TURP, not all individuals will experience this issue. With proper care, support, and guidance from healthcare professionals, many men can successfully manage and improve post-TURP incontinence.
.
.
PENILE ERECTION LOSS
After undergoing surgery, a small percentage, around 1–2 percent, of men who were sexually active before the procedure might face the unfortunate outcome of losing their ability to achieve a penile erection. This condition, known as erectile dysfunction (ED), can be distressing and significantly impact a man's quality of life, self-esteem, and overall well-being.
The reasons behind the development of erectile dysfunction after surgery can be multifaceted. The surgical process itself, as well as potential damage to the nerves, blood vessels, or tissues responsible for maintaining an erection, can contribute to this outcome. Additionally, factors such as pre-existing health conditions, age, overall health status, and the specific details of the surgical procedure can all play a role in the likelihood of experiencing erectile dysfunction post-surgery.
Men who find themselves facing this challenge after surgery are encouraged to communicate openly with their healthcare providers. Effective treatments for erectile dysfunction are available, ranging from oral medications and vacuum erection devices to injections and surgical interventions. Seeking professional advice and exploring available options can help men regain their sexual function and restore a fulfilling and satisfying sex life.
It's important to note that while the risk of experiencing erectile dysfunction after surgery is relatively low, the potential impact on an individual's life underscores the significance of considering all aspects of the procedure.
.
.
SCARRING AFTER A TURP
After a Transurethral Resection of the Prostate (TURP) surgery, scarring can develop in the area where the prostate tissue was removed. This scarring, also known as fibrosis, is a natural part of the healing process. The extent and impact of scarring can vary from person to person and may depend on factors such as the individual's overall health, the extent of the surgery, and the body's healing response.
During the healing process, the body produces collagen and other connective tissues to repair the area where prostate tissue was removed. This tissue forms scar tissue, which helps to close the wound and promote healing.
In some cases, the development of scar tissue in the urethra or the area around the prostate can lead to a narrowing of the urethral passage, known as a urethral stricture. This narrowing can cause difficulty with urination, including reduced urinary flow or a sensation of incomplete emptying of the bladder.
Urethral strictures can result in symptoms such as weak urine stream, increased frequency of urination, urinary hesitancy, and straining during urination. Some individuals may experience recurrent urinary tract infections due to the narrowed passage.
If scarring or strictures develop after TURP, medical management may be necessary. Treatment options can include dilation, where a catheter or dilator is inserted to widen the urethra, or surgical procedures to remove or bypass the scar tissue.
To minimize the risk of excessive scarring or strictures, it's important to follow post-operative care instructions provided by the healthcare provider. This may include proper catheter care, avoiding activities that could irritate the surgical site, and attending follow-up appointments.
.
.
BPH — BENIGN PROSTATE HYPERPLASIA (Holistic Massage for an Enlarged and Swollen Prostate Gland)
.
.
MEDICAL DISCLAIMER
Please note that the information, in this blog post, is provided for educational purposes and general awareness. It is not intended to substitute for professional medical advice, diagnosis, or treatment. Always consult with a qualified healthcare provider before making any medical decisions or undergoing any surgical procedures, including Transurethral Resection of the Prostate (TURP).
The outcome and risks of TURP can vary based on individual medical conditions, and only a qualified medical professional can provide personalized recommendations.
.
MY BLOG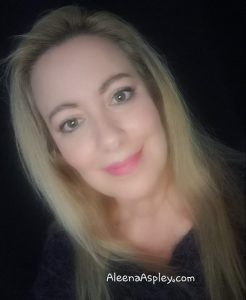 I hope that you enjoyed today's article on the TURP procedure educational. My aim is to provide you with valuable information that is both informative and engaging.
Stay tuned for my upcoming piece, which will be released shortly. I'm excited to continue sharing insightful content with you, so be sure to keep an eye out for more to come.

If you would like to read more articles, about Prostate Health, or the many other male sexual health subjects that I have written about, then do check out my blog — https://lingamwhisperer.com.au/blog/
.
.
MY BLOG ARTICLES
PROSTATE AWAKENING BODYWORK, Feel Pleasure by Dearmouring the Male P-Spot
.
.
THE MALE PROSTATE GLAND — Problems that he may experience as he ages…
.
.
.
---
.
Prostate Rebore Transurethral TURP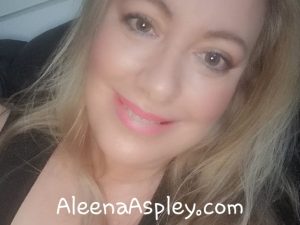 Written on August 9th, 2013 by Aleena Aspley, who is a Certified Sexological Bodyworker.
Aleena is open to seeing people of all genders and sexual orientations. Her Somatic Sexology & Intimacy Coaching NEO Tantric bodywork studio is located in North Brisbane, Queensland Australia.
.
.
MY WEBSITES
Women: https://YoniWhisperer.com.au
Men: https://LingamWhisperer.com.au
Couples: http://TantricWhisperer.com
My Bodywork Directory – https://AleenaAspley.com/
.
.
---
.
.
MY CONTACT DETAILS
Ms. Aleena Aspley
Certified Sexological Bodyworker / Somatic Sex Educator
NEO Tantra & Chakrassage Professional
.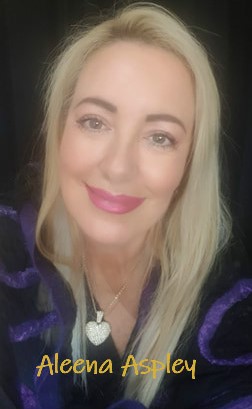 .
My Bodywork Studio: North Brisbane, Queensland
Phone: 0404 449 433 (Text me to Book)
Overseas: +61 404 449 433
By Appointment: Monday to Friday until 9pm
I work occassional weekends – just ask
My Bodywork Directory – www.AleenaAspley.com
Prostate Rebore Transurethral TURP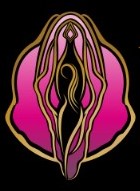 .
.
MY MALE OFFERINGS
TANTRIC MALE MULTIPLES MASTERY, Tantra Awakening — Ejaculation Choice
.
.
.
.
.
MALE PROSTATE PROBLEMS
Prostate Rebore Transurethral TURP