Scar Tissue Brachytherapy Cancer
Scar Tissue Brachytherapy Cancer Treatment of a fifty-two year old male by Certified Sexological Bodyworker Aleena Aspley of Brisbane Australia.
BRACHYTHERAPY
CANCER TREATMENT
Today, I saw a very nice, energetic and positive man of 52 years (Peter) who has been treated with Brachytherapy to address Prostate cancer.  Before Brachytherapy Peters life expectancy was three and a half years.  Pete said "having my prostate out was not an option for me."
Brachytherapy (internal radiation therapy) is a prostate cancer option where a therapeutic radioisotope is injected into the prostate gland, via the urethra, to chemically localise the cancer tissue in the prostate which requires destruction.  Brachytherapy is an option for men with prostate cancer who do not want to have their prostate gland removed.

.
.
Scar Tissue Brachytherapy Cancer
LDR BRACHYTHERAPY
PROSTATE SEED IMPLANTS FOR PROSTATE CANCER TREATMENT
Prostate Seed Implants represent a specialized form of Low-Dose Radiation (LDR) therapy, offering a highly effective approach to combatting prostate cancer. This minimally invasive procedure stands as one of the most prevalent and successful treatments in this realm. The advantage of its minimally invasive nature translates to a swift recovery period, enabling a return to regular activities within a week.
Unveiling the Essence of Prostate Seed Implants A visual depiction of different seed sizes, courtesy of the Nuclear Regulatory Commission (NRC). A visual depiction of various seed sizes, courtesy of the Nuclear Regulatory Commission (NRC).
Brachytherapy emerges as a solution for treating prostate cancer, prominently through the avenue of prostate seed implants. Within this procedure, a cluster of 80 – 120 tiny radioactive 'seeds' is strategically inserted into the prostate by your medical professional. The execution of this procedure can occur either during an inpatient or outpatient setting, tailored to individual needs.
In the subsequent months, these implanted seeds steadily emit radiation, facilitating the gradual reduction of the tumor within the prostate gland. As time passes, the radiation diminishes, rendering the seeds inert. It's noteworthy that the seeds remain within the body post-procedure, without necessitating removal.
The versatility of Brachytherapy shines through, as it can be employed as a standalone treatment or in conjunction with other therapeutic modalities.
.
.
THE SIZE OF BRACHYTHERAPY
PROSTATE SEED IMPLANTS
.
.
.
HOW DOES PROSTATE SEED IMPLANTATION WORK?
A LOW DOSE RADITION (LDR) APPROACH IN BRACHYTHERAPY
Prostate seed implantation constitutes a distinctive facet of Low Dose Radiation (LDR) brachytherapy, characterized by the gradual delivery of radiation over an extended duration.
Navigating the Prostate Seed Implantation Experience:
In the majority of instances, prostate seed implantation is carried out on an outpatient basis, although select cases may require hospital admission. Anesthesia, either through general sedation or epidural administration, ensures a painless procedure below the waist.
Employing an ultrasound probe, the physician guides the precise placement of each radioactive seed through the rectum. Subsequently, utilizing a delicate needle, the doctor implants 80 to 120 radioactive seeds within the prostate gland.
Over the ensuing months, these seeds emit radiation before eventually becoming inert. Notably, the seeds remain in place following implantation.
Post-procedure, temporary drowsiness or mild tenderness might be experienced. For outpatient procedures, you can typically return home once the anesthesia's effects subside. In instances requiring hospitalization, discharge occurs after a day or as advised by the attending physician.
.
.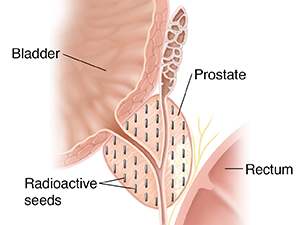 .
.
SIDE EFFECTS OF PROSTATE SEED IMPLANTATION
Side effects of prostate seed implants vary from person to person. The most common side effects include:
Frequent urination

Urgency to urinate

Burning sensation during urination

Fatigue

Slow urinary stream

Diarrhea

Soft stools
.
---
.
PETER'S STORY
POST BRACHYTHERAPY ERECTION LOSS
Since having Brachytherapy Peter has experienced loss of erection during penetrative sex as well as retrograde ejaculation (retrograde ejaculation occurs when semen, which would normally be ejaculated via the urethra, is redirected into the urinary bladder).  For 30 minutes after ejaculation, Peter would suffer stinging of the urethra and a strong desire to urinate – these are not very satisfactory sensations to feel after a fun session of sex!
.
CASTER OIL TO SOFTEN SCAR TISSUE
In 2010 I studied with Ellen Heed PhD (LA, USA)  using caster oil to flatten and dissolve scar tissue.  In Pete's healing session today I performed a prostate massage with caster oil to dissolve the scar tissue left after Pete's Brachytherapy.
For roughly 30 minutes I massaged Pete's anus and prostate.  During the session Pete said he was starting to feel sensation to his prostate.  (Usually he just feels dumbness).  At roughly 15 minutes into Pete's prostate massage I felt a complete energy release – Pete said he felt it too!
.
.
LUMINOUS ENERGY EXPANDED ORGASM
It was Pete's request to open his body to experience full-body orgasm.  During the second half of Pete's session I taught him my Male Multiples Mastery NEO Tantra Techniques to learn to last longer. 
Pete experienced two Luminous Energy Orgasms and ended his session with a combination LEO and ejaculation orgasm.  (There was no retrograde ejaculation today!)
.
.
GENITAL ORGASM WITH EJACULATION
The positive developments in Pete's situation are truly remarkable. As a result of the castor oil massage and its impact on dissolving scar tissue within his prostate, a significant change was observed before Pete's orgasm.
In a transformative turn of events, Pete's prostate underwent a notable transformation. It ripened and became engorged, a clear indication that the castor oil massage had effectively contributed to reducing the scar tissue that had previously impeded his sexual experience. This breakthrough allowed Pete to fully experience ejaculation without encountering any pain or discomfort afterward.
The absence of pain or discomfort after ejaculation represents a substantial improvement in Pete's well-being, demonstrating the successful integration of holistic techniques into his healing journey. 
.
Scar Tissue Brachytherapy Cancer
AN ENGORGED ERECTION
Pete maintained an excellent erection during his Somatic Sexology session.  Pete remarked that loosing his erection during intercourse was probably because he was thinking negatively about his performance and setting himself up for failure.
.
.
AN AWESOME EXPERIENCE!
Pete is going to continue with daily caster oil massage to his prostate gland to dissolve as much scarring as he can.  We discussed several methods which he can use to rejuvenate his prostate gland.  Pete will return to see me again in the next month.
.
BENIGN PROSTATIC HYPERPLASIA (BPH) MASSAGE — Holistic Prostate Bodywork
.
THE MALE PROSTATE GLAND — Problems that he may experience as he ages…
.
.
.
---
.
.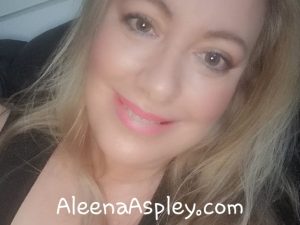 Written on August 9th, 2013 by Aleena Aspley, who is a Certified Sexological Bodyworker.
Aleena is open to seeing people of all genders and sexual orientations. Her Somatic Sexology & Intimacy Coaching NEO Tantric bodywork studio is located in North Brisbane, Queensland Australia.
.
.
MY WEBSITES
Women: https://YoniWhisperer.com.au
Men: https://LingamWhisperer.com.au
Couples: http://TantricWhisperer.com
My Bodywork Directory – https://AleenaAspley.com/
.
.
---
.
MY CONTACT DETAILS
Ms. Aleena Aspley
Certified Sexological Bodyworker / Somatic Sex Educator
NEO Tantra & Chakrassage Professional
.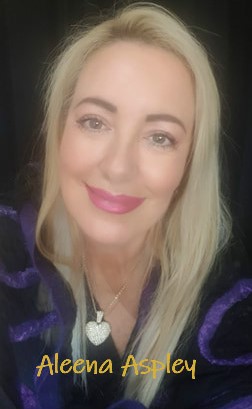 .
My Bodywork Studio: North Brisbane, Queensland
Phone: 0404 449 433 (Text me to Book)
Overseas: +61 404 449 433
By Appointment: Monday to Friday until 9pm
I work occassional weekends – just ask
My Bodywork Directory – www.AleenaAspley.com
Scar Tissue Brachytherapy Cancer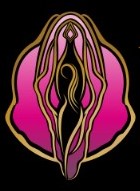 .
.
.
.
MY BLOGSPOT POST:
 https://prematureejaculationandlastinglonger.blogspot.com/2012/09/how-to-get-your-hard-on-back-scar.html
.
SCAR TISSUE BRACHYTHERAPY FOR PROSTATE CANCER