Scar Tissue Frenulum Penis
Scar Tissue Frenulum Penis, a 26 year old man, who tore his foreskin while having sex, booked to see me for a Lingam Whisperer Bodywork session.
Scar Tissue Frenulum Penis
PENILE SCAR TISSUE REMEDIATION BODYWORK
Recently, I encountered a 26-year-old gentleman who had experienced a tear in his foreskin during sexual activity, two years prior. This incident resulted in the formation of scar tissue that had adhered to the frenulum of his penis, preventing his foreskin from retracting properly. The persistent discomfort and stinging sensation he felt at the tip of his penis and foreskin after intercourse led him to contemplate circumcision as a potential solution.
Upon examination, I observed that only a portion of the head of his penis was visible, as his foreskin had become notably constricted and non-retractable due to the presence of scar tissue. Drawing upon my expertise as a Sexological Bodyworker, trained in scar remediation techniques utilizing castor oil, I embarked on a course of action to address his condition.
.
.
FRENULUM SCAR TISSUE BODYWORK
Commencing with the application of castor oil, I proceeded to massage his foreskin gently. After approximately five minutes, I gradually initiated a stretching maneuver on the foreskin, complementing it with the insertion of my finger into the foreskin to facilitate further stretching and scar tissue manipulation. Following this approach, I inquired whether he would be comfortable with an attempt to retract his foreskin to assess the progress made. Astonishingly, the foreskin exhibited a 50% retraction, revealing a substantial improvement that left the young man deeply impressed.
With his consent, I continued the massaging, stretching, and application of castor oil to the scar tissue. After another five minutes, I requested permission to attempt foreskin retraction once more. To our collective amazement, the caster oil's effect had been transformative – his foreskin fully retracted to a position around the base of the head of his penis. The results were nothing short of remarkable, leaving this 26-year-old man in awe of the progress achieved through our dedicated efforts.
With the foreskin completely pulled back under the head of his glans penis, I could still feel scar tissue and we decided that I would give him instructions to massage his foreskin at home so he could completely dissolve the scar tissue left under the head of his penis.
.
.
DAILY ORGANIC CASTER OIL MASSAGE
I have every confidence that he will diligently continue with his daily regimen, and I anticipate that within the next month, he will experience the restoration of a foreskin that effortlessly glides back and forth over the head of his penis, akin to its pre-injury state.
Should you find yourself grappling with concerns related to scar tissue, whether on your foreskin or if your female partner is navigating discomfort following childbirth due to a painful episiotomy scar or any  traumatic vulva or vaginal scarring, please do not hesitate to reach out. I am readily available for discussions and guidance on these matters.
SEXOLOGICAL BODYWORK / SOMATIC SEXOLOGY
As a Certified Somatic Sexologist, my mission revolves around assisting individuals in overcoming sexual challenges and reintroducing pleasure and harmony into their personal or shared intimate experiences within the realm of the bedroom. Feel free to connect if you seek support in restoring a fulfilling and satisfying sex life.
.
---
.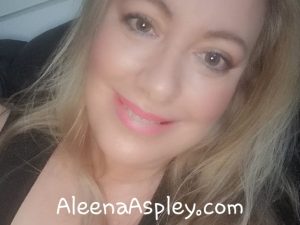 Written on August 9th, 2013 by Aleena Aspley, who is a Certified Sexological Bodyworker.
Aleena is open to seeing people of all genders and sexual orientations. Her Somatic Sexology & Intimacy Coaching NEO Tantric bodywork studio is located in North Brisbane, Queensland Australia.
.
.
MY WEBSITES
Women: https://YoniWhisperer.com.au
Men: https://LingamWhisperer.com.au
Couples: http://TantricWhisperer.com
My Bodywork Directory – https://AleenaAspley.com/
.
.
---
.
MY CONTACT DETAILS
Ms. Aleena Aspley
Certified Sexological Bodyworker / Somatic Sex Educator
NEO Tantra & Chakrassage Professional
.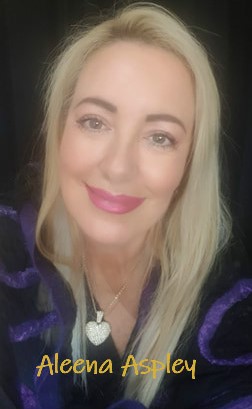 .
My Bodywork Studio: North Brisbane, Queensland
Phone: 0404 449 433 (Text me to Book)
Overseas: +61 404 449 433
By Appointment: Monday to Friday until 9pm
I work occassional weekends – just ask
My Bodywork Directory – www.AleenaAspley.com
Scar Tissue Frenulum Penis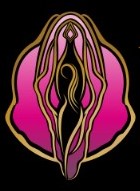 .
.
.
.
.
MY BLOGSPOT POST:
https://prematureejaculationandlastinglonger.blogspot.com/2012/08/scar-tissue-of-frenulum-of-penis.html
.
SCAR TISSUE FRENULUM OF THE PENIS