Kegel PC Muscle Exercises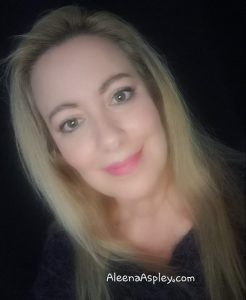 Kegel PC Muscle Exercises a blog by Aleena Aspley, Certified Sexological Bodyworker, Somatic Sex Educator and NEO Tantra Professional North Brisbane. (9th August 2013)
.
.
KEGEL PC MUSCLE EXERCISES
FOR MEN
The male Pubococcygeus (PC) muscle, also known as the pelvic floor muscles, play a crucial role in men's sexual health and maintaining a firm erection. These muscles form a hammock-like structure that supports the pelvic organs, including the bladder, bowel, and sexual organs.
When it comes to erections, the PC muscles are directly involved in maintaining blood flow to the penis and sustaining a rigid erection. These muscles contract during sexual arousal and help prevent blood from leaving the penis too quickly, thus helping to maintain the hardness and longevity of an erection.
www.LingamWhisperer.com.auRegularly exercising and strengthening the PC muscles can have several benefits for men, including improved erectile function, enhanced control over ejaculation, and increased sexual pleasure. By consciously engaging and exercising these muscles, men can develop greater awareness and control over their sexual responses.
Exercises such as Kegels specifically target the PC muscles and can be practiced to strengthen them. Kegel exercises involve contracting and releasing the pelvic floor muscles in a rhythmic manner. By incorporating these exercises into a regular routine, men can improve the health and functionality of their PC muscles, leading to more satisfying sexual experiences.
It's important to note that while PC muscle exercises can contribute to erectile strength, other factors such as overall cardiovascular health, hormonal balance, and emotional well-being also play important roles in achieving and maintaining a firm erection. 
---
Kegel PC Muscle Exercises
KEGEL PC MUSCLE EXERCISES FOR MEN
Kegel exercises are necessary to keep the male pelvic floor muscles toned, which avoids a leaky bladder.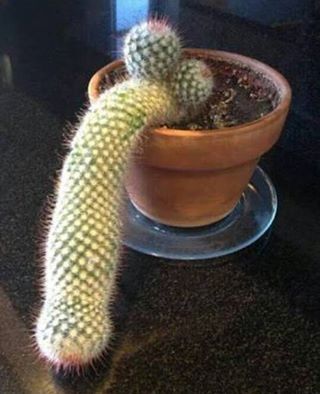 Kegel exercises can build a firm erection and enhance pleasure during sex.  Kegel exercises also assist males to become multi-orgasmic. Do check out my Male Multiples Mastery.
A strong Pubococcygeus (PC) muscle, or sexual love muscle, is an extremely important muscle for a male to develop who wants to last longer and delay ejaculation.
A strong PC muscle can strengthen a male's erection and increase the sensations of his climax. The Pubococcygeus muscle is the muscle that a male squeezes to cut off urination.
.
.
FIND YOUR PC MUSCLE
First you'll need to locate your PC. You can do this by stopping your urine midstream. The PC is the muscle you contract. Do this a few times to be sure you know where it is.  This tightening is the basic move of a Kegel. However, don't use this as your regular Kegel exercise routine. Doing Kegels while urinating can actually have the opposite effect, weakening and confusing the bladder.
.
.
ANOTHER WAY TO FIND YOUR PC MUSCLE
Next time you have an erection, squeeze your PC muscle and see if you can make your penis jump up and down.
.
.
KEGEL EXERCISES
The great part about Kegel exercises is that you can do them any time and any place. No one will know what you've got going on down there.
HERE ARE A FEW RECOMMENDED EXERCISES:
Quickly clench and release your PC muscle for a 10 second period and take a 10 second break. Perform three sets, then take a 30-second break.

Clench and unclench for 5 seconds with 5-second breaks in between – 10 times in a row.

Tighten your PC muscle for 30 seconds and release for 30 seconds – 3 times in a row.

Tighten your muscle and hold for a count of 5, and release. Repeat 10 times.

Squeeze and release the muscle 10 times quickly. Repeat 3 times.

Tighten and release your PC muscle in long and short intervals for counts of 10. Repeat 3 times.

Squeeze your muscle and hold it for as long as you can. Try to work your way up to 120 seconds.

Fully squeeze and release your muscle over and over again. Begin with one set of 30, and then slowly work your way up to over 100.

Squeeze as tightly as you possibly can (make sure it's only your PC muscle that you're clenching). Hold it for 20 seconds, then rest for 30 seconds. Repeat 5 times.
You can do Kegel exercises several times a day for 5 to 10 minutes.
NOTE:  It can take 6 weeks, doing daily Kegel exercises, twice a day for five minutes, to start seeing results building your new firmer erection. — Aleena Aspley
.
.
KEGEL EXERCISES BY CHAT GTP
Kegel exercises, also known as pelvic floor exercises, are not only beneficial for women but also for men. Strengthening the pelvic floor muscles can indeed contribute to improving erectile function and maintaining a strong erection.
HERE ARE SOME KEGEL EXERCISES FOR MEN TO CONSIDER:
BASIC KEGELS: These involve contracting and relaxing the pelvic floor muscles. To identify these muscles, try stopping the flow of urine midstream while urinating. Once you've located the right muscles, practice contracting and holding them for a few seconds, then releasing. Aim for 10-15 repetitions, gradually increasing the duration of contractions over time.
ELEVATOR KEGELS: Imagine your pelvic floor muscles as an elevator with several levels. Slowly contract the muscles as if you're gently lifting the elevator from the ground floor to the first level, then continue lifting to the second and third levels. Hold the contraction at each level for a few seconds before gradually releasing down the levels. This exercise helps to engage different parts of the pelvic floor.
QUICK FLICKS: These involve rapid, brief contractions of the pelvic floor muscles. Contract and release the muscles as quickly as possible, aiming for around 10 quick contractions in a row. This exercise helps to build muscle endurance and control.
SQUEEZE-AND-HOLD: This variation involves squeezing the pelvic floor muscles as tightly as you can and holding the contraction for as long as you comfortably can (start with a few seconds and gradually increase over time). Then, release and rest before repeating the process.
BRIDGE POSE: While lying on your back with your knees bent and feet flat on the floor, lift your hips off the ground, creating a bridge shape with your body. As you lift your hips, engage your pelvic floor muscles. Hold the bridge position for a few seconds before lowering your hips back down.
BALL SQUEEZE: Sit on a chair with your feet flat on the floor and place a soft exercise ball between your knees. Squeeze the ball using your knees while simultaneously contracting your pelvic floor muscles. Hold for a few seconds and release.
BREATHING AND RELAXATION: Incorporate deep breathing techniques while performing Kegel exercises. Inhale as you relax your pelvic floor muscles, and exhale as you contract and lift them. This combination of relaxation and control can enhance muscle function.
Consistency is key when performing Kegel exercises. Start with a few minutes each day and gradually increase the duration and intensity over time. Remember, results may not be immediate, so patience and dedication are important. 
NOTE:  It can take 6 weeks, doing daily Kegel exercises, twice a day for five minutes, to start seeing results building your new firmer erection. — Aleena Aspley
.
---
Kegel PC Muscle Exercises
MINERAL SUPPLEMENTATION
ERECTILE DYSFUNCTION
I recommend a full spectrum vegetable based mineral supplement for men who suffer erectile dysfunction.   For nearly 20 years I have been working with a South Brisbane Naturopath and we have had extremely postive results with VeggieMins for men.   SMS me on 0404 449 433 with "Request information about VeggieMins and Erectile Dysfunction".
.
---
.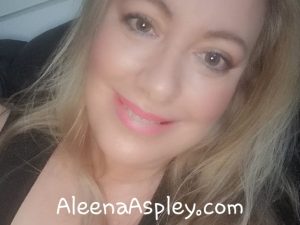 Written on August 9th, 2013 by Aleena Aspley, who is a Certified Sexological Bodyworker.
Aleena is open to seeing people of all genders and sexual orientations. Her Somatic Sexology & Intimacy Coaching NEO Tantric bodywork studio is located in North Brisbane, Queensland Australia.
.
DISCLAIMER:  Before embarking on Kegel exercises, or taking mineral supplementation, do consult you doctor, if you are being treated for a medical condition and/or if you are currently on medication. 
For example: Heart Disease, Diabetes Type 1 & 2, Stroke, Epilepsy, Spinal Injuries, Neck Injuries, Asthma, Depression etc.
.
---
.
ERECTILE REJUVENATION
ALEENA ASPLEY — BRISBANE
.
---
.
LEARNING TO LAST LONGER
BRISBANE, QUEENSLAND
.
---
.
MY WEBSITES
Women: https://YoniWhisperer.com.au
Men: https://LingamWhisperer.com.au
Couples: http://TantricWhisperer.com
.
---
.
MY CONTACT DETAILS
Ms. Aleena Aspley
Certified Sexological Bodyworker / Somatic Sexologist
NEO Tantra & Chakrassage Professional
.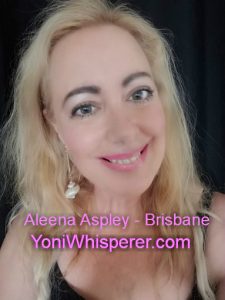 .
My Bodywork Studio: North Brisbane, Queensland
Phone: 0404 449 433 (Text me to Book)
Overseas: +61 404 449 433
By Appointment: Monday to Friday until 9pm
I work occassional weekends – just ask
My Bodywork Directory – www.AleenaAspley.com
Kegel PC Muscle Exercises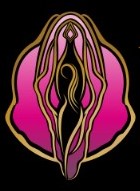 .
.
.
.
.
KEGEL PC MUSCLE EXERCISES FOR MEN