Montreal Masturbation Party Wankfest 
Montreal Masturbation Party Wankfest — Leah Dufour, a 19 year old McGill student, has been a fixture of Montreal's party scene for the last several years. "I've been to countless clubs and countless dance parties," says the young woman, "but Wankfest is the only masturbation party I've been to, and it was by far the friendliest, most accepting and enjoyable event I've ever attended."
www.LingamWhisperer.com.auMasturbation parties originated in the United States in the summer of 1994, shortly after Joycelyn Elders, who was America's Surgeon General at the time, lost the support of the White House for suggesting that masturbation should be taught in Sex Ed classes. "We started throwing masturbation parties in solidarity with Joycelyn," says Phineas Hendrix, the owner of San Francisco's legendary four story Sexy Adult Fun Time Toyshop.
"It's outrageous that an eminent doctor like Joycelyn lost her job just for suggesting that it was okay for teenagers to engage in normal human behaviour. Conservatives are hellbent on making people feel ashamed about their sexuality, so we decided to fight back. We wanted to let people know that masturbation isn't deviant behaviour, that it isn't bad for you, and that it doesn't make you a bad person for enjoying it."
According to Phineas, the goal of a masturbation party is to help normalize sexual behavior, and to combat the negative, puritan view of the body that still holds sway in much of the West. "We wanted to make self-pleasure a positive, non-threatening, socially acceptable activity that people could talk about without feeling like were going to be hunted down by a shotgun wielding Jesus. That's why we organize these parties where people masturbate in public — it's our way of telling everyone that Jesus isn't going to hit them with a baseball bat just because they jerk off."
"I used to be so self-conscious when I masturbated," says Leah, "but not anymore. After spending an evening in a room full of people spanking and fiddling their bits, I realize it's not that big a deal." Leah says she was initially hesitant about attending. "The idea of spending an evening surrounded by masturbating strangers sounded weird, but I was willing to put up with it because the DJ line-up was out of this world. I'm glad I did."
Montreal Masturbation Party Wankfest
WANKFEST WAS A TRANSFORMATIVE EVENT
Going to Wankfest turned out to be a transformative event for Leah. "It was amazing. Partying in Montreal always carries some risks — no matter where you go, there's always going to be some desperate perverts hitting on you, or trying to get in your pants," says Leah. "So imagine my surprise when no one made me feel uncomfortable at Wankfest. I didn't have any perverts hitting on me, I didn't have anyone say anything inappropriate to me.
The men at Wankfest were better behaved than any of the men I've ever met while clubbing or partying. There is something toxic about Montreal's party scene when an event featuring a bunch of strangers jerking off feels considerably safer and more respectful than your regular dubstep party."
Dorothy Parker, who organized Wankfest, says she's not surprised about Leah's experience. "Most parties in Montreal are organized by men, and these guys are absolutely oblivious to the constant, low level harassment that takes place at their events," says Dorothy.
"Wankfest is a threatening idea to a lot of people, so we went out of our way to make the event as non-threatening as possible. We had explicit rules that were strictly enforced, we had a zero tolerance policy for creeps, and we had room monitors that made sure everyone felt safe at our event."
Leah wishes other promoters would learn from Wankfest. "I think this city needs more female promoters," says Leah. "That, and the male promoters need to start taking sexual harassment seriously. When a masturbation party has fewer creeps in an attendance than any other party I've ever been too, that's a sign that our promoters can do better."
An article by Rave Reviews 28May13
.
---
.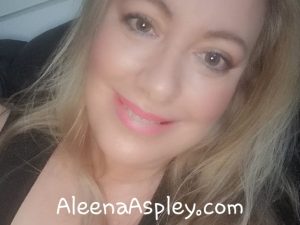 This article was reposted on August 13th, 2023 by Aleena Aspley, who is a Certified Sexological Bodyworker / Somatic Sexologist & NEO Tantric Intimacy Coach.
Montreal Masturbation Party Wankfest
Aleena is open to seeing people of all genders and sexual orientations. Her Somatic Sexology & Intimacy Coaching NEO Tantric bodywork studio is located in North Brisbane, Queensland Australia.
.
.
Women: https://YoniWhisperer.com.au
Men: https://LingamWhisperer.com.au
Couples: http://TantricWhisperer.com
.
.
---
.
MY CONTACT DETAILS
Ms. Aleena Aspley
Certified Sexological Bodyworker / Somatic Sex Educator
NEO Tantra & Chakrassage Professional
.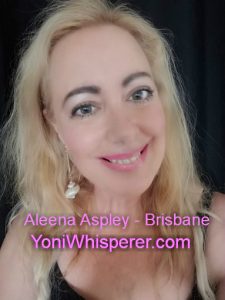 .
My Bodywork Studio: North Brisbane, Queensland
Phone: 0404 449 433 (Text me to Book)
Overseas: +61 404 449 433
By Appointment: Monday to Friday until 9pm
I work occassional weekends – just ask
My Bodywork Directory – www.AleenaAspley.com
Montreal Masturbation Party Wankfest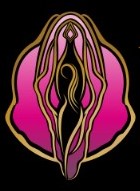 .
.
.
.
.
MONTREAL MASTURBATION PARTY WANKFEST