Auditory Erotica Audio Porn
Auditory erotica audio porn, sometimes referred to as audio porn or audio erotica, is a form of sexually explicit audio content explicitly created to arouse the listener's imagination and senses.
.
AUDITORY EROTICA
Step into a world of intimate sensations and seductive whispers as we delve into the alluring realm of auditory erotica. In this article, we will explore the captivating world of audio-based adult content, where storytelling and sound come together to ignite the imagination and stimulate the senses.
From immersive role-playing scenarios to soothing ASMR triggers, auditory erotica offers a unique and intimate experience that goes beyond traditional visual forms of adult entertainment. Discover the power of sound as we uncover the allure and allure of auditory erotica in this enticing exploration of pleasure and fantasy.
TITILLATING AUDIO BASED ADULT CONTENT
Watching porn during masturbation is a common choice for many, there are times when full visual stimulation might not be what you desire. In recent years, there has been a significant increase in the popularity of audio erotica as an alternative way to explore fantasies.
Auditory erotica, also known as audio porn or audio erotica, is a type of sexually explicit audio content that is designed to stimulate the listener's imagination and senses. It typically involves narrated stories, sound effects, and other audio elements that are intended to create a sensual and immersive experience. 
.
.
THE HISTORY OF AUDITORY EROTICA
The concept of auditory erotica is not new. In fact, it has been around for centuries, in various forms. For example, in the 18th and 19th centuries, erotic literature was often read aloud in private settings, as a form of entertainment.
Similarly, in the early days of radio, there were programs that featured erotic stories and other sexually suggestive content.However, it wasn't until the advent of the internet and digital audio technology that auditory erotica became widely accessible and popular.
Today, there are countless websites, apps, and other platforms that offer a wide range of audio porn and erotica content, catering to a diverse range of tastes, fetishes and sexual preferences.
.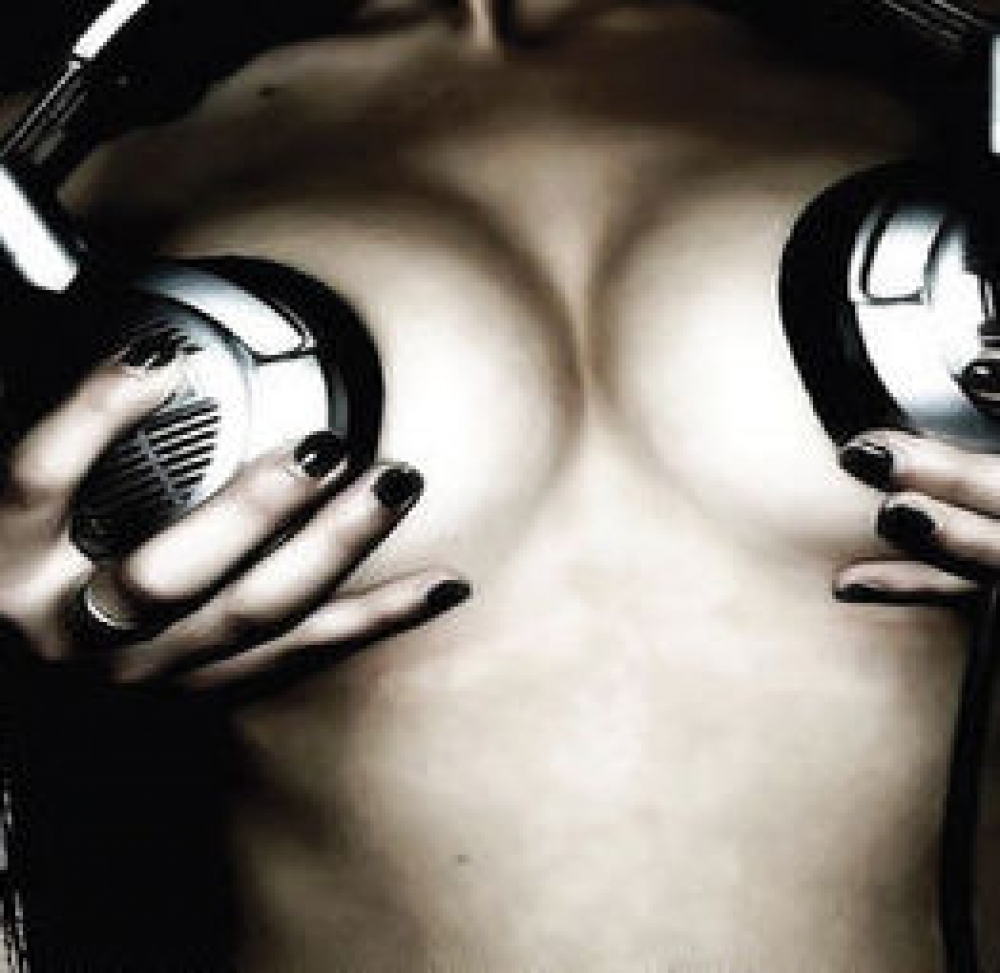 .
THE POPULARITY OF AUDITORY EROTICA
One of the reasons why auditory erotica has become so popular in recent years is that it offers a unique and highly personalized experience. Unlike visual porn, which is often designed to appeal to a broad audience, auditory erotica can be tailored to the listener's specific desires and fantasies. This can make it a more intimate and satisfying experience for many people.
Another factor that has contributed to the popularity of auditory erotica is the rise of podcasts and other audio-based media. Many people enjoy listening to podcasts and audiobooks as a way to pass the time, and auditory erotica offers a similar form of entertainment, with the added bonus of sexual stimulation.
.
FANTASY KINKASSAGE®
AUDITORY EROTICA WITH KINKY SENSUAL MASSAGE
FANTASY KINKASSAGE® Titillating Auditory Erotica with Sensual Massage
Auditory Erotica Audio Porn
AUDITORY EROTICA SCENARIOS
Auditory erotica offers a diverse range of scenarios to cater to various tastes and preferences. Some common types of auditory erotica scenarios include:
Erotic Stories: Similar to an audio book, audio erotica leads you on an enchanting narrative adventure, skillfully narrated by voice actors with enticing tones that heighten the mood. With a wide array of options available, the Dipsea app offers an extensive collection of steamy and sexy scenarios, including gender-neutral options to accommodate diverse preferences. These narratives involve sensual and explicit storytelling, igniting the listener's imagination and inviting them into a world of intimate exploration.

Guided Masturbation: Audio content that provides step-by-step instructions and encouragement for self-pleasure. Guided masturbation audio offers a more immersive experience, directly placing you, the listener, in the scenario while instructing you on how to pleasure yourself as if the narrator were touching you. It's an excellent way to explore fresh approaches to self-touch and add excitement to your masturbation routine, with the added pleasure of the narrator's voice guiding you through the experience. Ferly provides a fantastic selection, primarily tailored for individuals with vulvas. Additionally, performer-created porn sites like ManyVids offer a plethora of JOI (Jerk Off Instruction) videos for further exploration.

Role-Playing: Role-playing auditory erotica is a type of audio content that revolves around creating and performing scenarios where individuals take on specific roles, fantasies, or characters. In this immersive experience, performers use their voices and storytelling skills to bring these roles to life, stimulating the listener's imagination and arousing their senses.

In role-playing auditory erotica, the scenarios can be diverse and cater to a wide range of interests and fantasies. Some common role-play scenarios may include dominant-submissive dynamics, teacher-student relationships, boss-secretary interactions, doctor-patient encounters, or fantasy settings like pirates, vampires, or other fictional characters.

Listeners can choose from a variety of role-play scenarios to explore their desires, indulge in their fantasies, or delve into their deepest curiosities. The beauty of auditory erotica is that it allows individuals to immerse themselves in the experience without visual distractions, relying solely on the power of sound and storytelling to create a stimulating and enjoyable encounter.

ASMR (Autonomous Sensory Meridian Response): Auditory erotica ASMR combines the elements of auditory erotica with the gentle, intimate, and ASMR triggers to create a uniquely relaxing and sensual experience. ASMR refers to a tingling sensation that some people experience on their skin, often starting on the scalp and moving down the back of the neck and spine in response to certain stimuli, such as soft whispers, tapping, or gentle touch.

In auditory erotica ASMR, performers use their voices and various sound techniques to evoke ASMR responses in listeners, adding an extra layer of sensory pleasure to the experience. The focus is on creating a soothing, intimate, and highly immersive atmosphere, intended to induce relaxation and arousal simultaneously.

The ASMR triggers used in auditory erotica ASMR can include:

Whispering: Soft and gentle whispers close to the microphone to create a sense of intimacy and proximity.

Brushing or Tapping:

Using brushes or tapping on various objects to produce soothing and rhythmic sounds.

Breathing:

Controlled and gentle breathing sounds that promote a sense of calm and connection.
Mouth Sounds: Delicate lip smacking, tongue clicking, or mouth noises to create an intimate ambiance.

Ear-to-Ear Sounds: Recording techniques that make it feel like the sounds are coming from different directions, providing a 3D-like experience.

The combination of ASMR triggers with erotic storytelling or sensual scenarios can intensify the overall sensory experience, making auditory erotica ASMR a popular choice for those seeking both relaxation and arousal. It offers a unique and personal way for individuals to explore their sensual desires, enhance intimacy, and indulge in a form of adult entertainment that is gentle, immersive, and stimulating.

BDSM and Kink: Scenarios exploring domination, submission, kink and various fetishes within a consensual and safe setting. If you're curious about BDSM and interested in exploring various kinks, a fantastic approach is to listen to specific scenarios being acted out in audio format. You can either choose third-person narratives or guided fantasies that immerse you in the submissive role. A wide range of captivating scenarios, including those created by trans sex blogger On Queer Street, can be found on Girl on the Net, offering an excellent selection for your exploration.

Voyeuristic Experiences: Audio that allows the listener to eavesdrop on intimate moments or sexual encounters of others. In certain audio erotica, an aural fly-on-the-wall approach is adopted, granting listeners the opportunity to eavesdrop on solo masturbation or couple's intimate encounters.

These unique experiences involve hearing the speaker (or speakers) reaching climax, creating an immersive mutual masturbation or voyeuristic experience. A dedicated 'Overheard' section is available on the audio erotica website Quinn, offering a collection of these enticing encounters.

Fantasies and Confessions: Performers sharing their own fantasies or personal experiences to evoke a sense of connection and intimacy. Auditory erotica confessions features performers sharing their real-life sexual experiences and personal revelations. Listeners are invited to connect with the raw and authentic stories of others, creating a sense of intimacy and understanding in the exploration of human sexuality and desires.

Erotic Role-Playing Games: Audio content where listeners participate in interactive role-playing scenarios, creating an engaging and immersive experience. Role-playing auditory erotica can provide a safe space for listeners to explore and express their sexuality, experiment with different power dynamics, or fulfill their fantasies in a consensual and non-judgmental setting. It offers a unique opportunity to let go of inhibitions and fully embrace the immersive world created by skilled voice actors and performers, making it an exciting and pleasurable form of adult entertainment.

Positive Affirmations:

Auditory erotica with positive affirmations is a unique and empowering genre of audio content that combines the elements of erotic storytelling with uplifting and affirming messages. In this form of adult audio entertainment, listeners are treated to a blend of sensual and intimate scenarios while being showered with positive affirmations and empowering statements.

The goal of positive affirmation auditory erotica is to create a transformative and liberating experience for the listeners. While indulging in intimate and erotic narratives, they are simultaneously exposed to messages that promote self-love, body positivity, confidence, and overall well-being. These affirmations are carefully woven into the storytelling, creating a harmonious fusion of sensual pleasure and emotional empowerment.

Meditation and Mindfulness:

Meditation and mindfulness auditory erotica is a unique and innovative genre of audio content that merges the principles of meditation and mindfulness practices with elements of erotic storytelling. In this genre, listeners are guided through sensual and intimate scenarios while being encouraged to focus on the present moment, cultivate mindfulness, and heighten their sensory awareness.

The purpose of meditation and mindfulness auditory erotica is to create a holistic and transformative experience for the listeners. It combines the pleasure and intimacy of erotic narratives with the therapeutic benefits of meditation and mindfulness. By intertwining these elements, listeners are invited to explore their sensuality while also promoting relaxation, stress reduction, and a deeper connection with their bodies and emotions.

Design your own Erotic Story: Frequently, our own imagination holds the most alluring appeal. One way to harness this power is by commissioning customized audio content directly from porn performers on platforms like OnlyFans, which is immensely popular among creators of various genres.

You have the freedom to request specific scenarios, JOI (Jerk Off Instruction), or even write a detailed script for a highly personalized experience. This approach allows you to delve deeper into your desires and design the perfect audio journey. Simply lie back, close your eyes, and immerse yourself in the journey – you'll be pleasantly surprised by its effectiveness.
.
Auditory Erotica Audio Porn
THE BEST SOURCES FOR AUDITORY EROTICA
If you're interested in exploring auditory erotica for yourself, there are many great sources to choose from. Here are some of the most popular and highly recommended options:
Dipsea:

Dipsea is a subscription-based app that offers a wide range of original audio erotica stories, as well as guided masturbation sessions and other sexually explicit content.

Quinn:

Quinn is another subscription-based app that features a variety of audio stories and guided sessions, with a focus on self-pleasure and sexual discovery.

Audible and Scribd:

These popular audiobook services also offer a selection of erotic audiobooks, ranging from sweet romances to more explicit content.

Audiodesires:

Audiodesires is a website that offers a variety of erotic audio stories, with a focus on female pleasure and empowerment.
Aural Honey: Aural Honey is a free website that features a wide range of erotic audio stories, including some more niche and kink-oriented content.

The Orgasm Sound Library:

This website offers a collection of audio recordings of real people having orgasms, which can be a highly arousing and intimate experience for some listeners.

FrolicMe:

FrolicMe is a website that offers a variety of erotic content, including audio porn, videos, and written stories.
Reddit: There are many subreddits dedicated to auditory erotica, where users can share and discover new content.
Vibease: Vibease is a sex toy company that offers a selection of erotic audiobooks that are designed to be synced with their Bluetooth vibrators, for a more immersive and pleasurable experience.
ASMR: While not strictly erotic, ASMR (autonomous sensory meridian response) videos and audio recordings can be highly relaxing and sensual for many people, and can be a great way to explore auditory stimulation.
.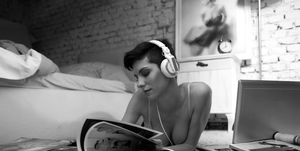 .
CONCLUSION
Auditory erotica is a unique and highly personalized form of sexual entertainment that has become increasingly popular in recent years. Whether you're looking for narrated stories, sound effects, or other audio elements, there are many great sources to choose from.
By exploring the world of auditory erotica, you can tap into your own imagination and desires, and discover new ways to experience pleasure and intimacy.
.
AUDITORY EROTICA – FANTASY KINKASSAGE®
.
TANTRIC MALE MULTIPLES MASTERY
TANTRIC MALE MULTIPLES MASTERY, Tantra Awakening — Ejaculation Choice
.
PREMATURE EJACULATION – LEARN TO LAST LONGER
.
ERECTILE DYSFUNCTION / PENIS REJUVENATION
.
LINGAM KINKASSAGE® MASSAGE
TANTRIC LINGAM MASSAGE BRISBANE, Why would an Adult Male have a Lingam Massage?
.
TANTRA KINKASSAGE®
.
.
CONTACT DETAILS
Ms. Aleena Aspley
Certified Sexological Bodyworker / Somatic Sexologist
NEO Tantra, Kinkassage® & Chakrassage Professional
.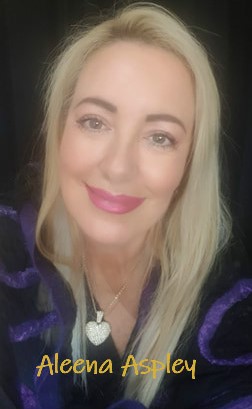 Location:  North Brisbane, Queensland, Australia
Mobile: 0404 449 433  (TEXT ME TO BOOK)
International: +61 404 449 433  (TEXT ME TO BOOK)
Male Website: www.LingamWhisperer.com.au
Female Website: www.YoniWhisperer.com.au
Couples: www.OrgasmicMastery101.com 
.
BOOKINGS: Do text my mobile phone, with your name, and ask me to call you back.
BY APPOINTMENT: I am available Monday to Friday until 9pm. I do work occasional weekends, so just ask if I am available.
Do book in advance because my booking diary fills up quickly.
PLEASE NOTE: If you don't live in the Brisbane area then I will recommend a Certified Somatic Sexologist (Sexological Bodyworker) or Tantra Professional in your area of Australia. Just ask.
.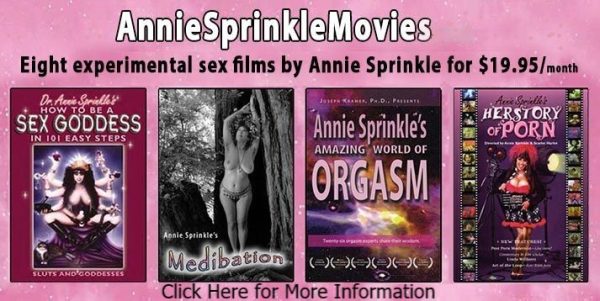 .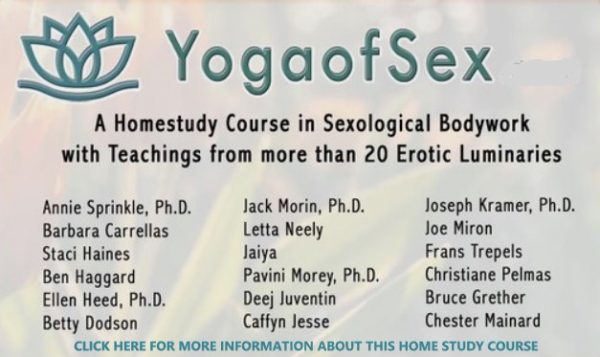 .

Auditory Erotica Audio Porn