Sexological Bodywork what's that
Sexological Bodywork what's that by Aleena Aspley Certified Sex Educator located in Brisbane Australia – Owner of Lingam Whisperer Bodywork.
WHAT IS SEXOLOGICAL BODYWORK?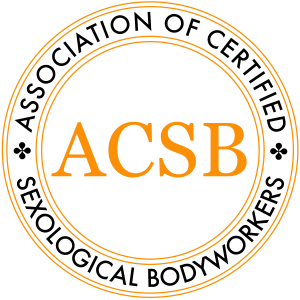 Sexological Bodywork is a holistic approach to somatic sex education and sex therapy that helps individuals and couples improve their sexual health and overall wellbeing. Certified Sex-ological Bodyworkers (SBs) are trained professionals who use a combination of talk therapy, coaching, and hands-on bodywork techniques to support clients in exploring and expanding their sexuality.
Sexological Bodywork is grounded in the understanding that sexuality is a fundamental aspect of human experience and that sexual issues can have physical, emotional, and psychological roots. SBs work with clients to develop a deeper awareness and understanding of their bodies, desires, and boundaries, and to address any challenges that may be preventing them from experiencing greater pleasure and connection.
Through a range of techniques, such as breathwork, touch, movement, and communication exercises, Sex-ological Bodyworkers aim to help clients develop greater self-awareness, self-acceptance, and self-expression. By improving clients' sexual health and satisfaction, Sex-ological Bodywork can also have a positive impact on their overall wellbeing.
Certified practitioners of Sex-ological Bodywork adhere to strict ethical guidelines and professional standards, ensuring that clients receive the highest level of care and respect.
.
.
WHO DEVELOPED SEXOLOGICAL BODYWORK?
Sexological Bodywork was pioneered by Joseph Kramer, Ph.D., a sexologist and bodyworker who founded the Body Electric School in California during the 1980s.
Sexological Bodywork is a continually evolving field and that its development is ongoing. Joseph Kramer's work has laid the foundation for this approach, but it has been further refined and expanded upon by a community of practitioners and educators.
Today, there are many training programs and workshops available that offer certification in Sex-ological Bodywork. These programs typically require extensive training and practice, including supervised hands-on work with clients.
Sexological Bodywork is now practiced in various countries around the world, and it continues to gain recognition as a valuable approach to sexual health and wellbeing.
.
.
WHAT CAN I EXPECT TO EXPERIENCE IN A SEXOLOGICAL BODYWORK SESSION?
In a Sexological Bodywork session, you can expect a safe, non-judgmental, and supportive environment where you can explore and expand your sexuality. The specific experience will depend on your individual needs and goals, as well as the practitioner's training and approach.
A typical session may involve a combination of talk therapy, coaching, and hands-on bodywork techniques. Your practitioner will work with you to create a personalized session that meets your needs and goals.
www.LingamWhisperer.com.auDuring the session, you may be asked to share your thoughts and feelings about your sexuality, as well as any challenges or concerns you may be facing. You may also learn techniques for improving communication, increasing pleasure, and exploring new aspects of your sexuality.
Hands-on bodywork techniques may involve gentle touch, breathwork, movement, and other exercises designed to help you develop greater body awareness, self-acceptance, and intimacy with yourself and your partner. The practitioner will guide you through the process and ensure that you feel safe, comfortable, and respected at all times.
Overall, a Sex-ological Bodywork session can be a profound and transformative experience that can help you to deepen your connection with yourself and others, enhance your sexual experiences, and improve your overall well-being.
.
.
HOW DO I FIND A SEXOLOGICAL BODYWORKER?
Sexological Bodywork is an international profession, and there are certified practitioners and training programs in various countries around the world. Some of the countries that have trained Sexological Bodyworkers include the United States, Canada, Germany, France, the United Kingdom, Australia, New Zealand, Switzerland, the Netherlands, Belgium, and Denmark, among others.
The field continues to grow, and new practitioners and training programs are emerging in many countries.
.
.
.
.
CONTACT DETAILS
Ms. Aleena Aspley
Certified Somatic Sexologist / Sexologial Bodyworker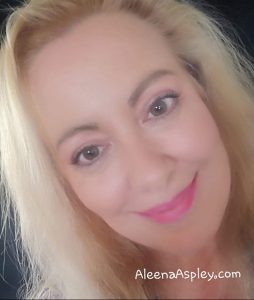 Location:  North Brisbane, Queensland, Australia
Mobile: 0404 449 433  (TEXT ME TO BOOK)
International: +61 404 449 433  (TEXT ME TO BOOK)
Website: www.YoniWhisperer.com  
Website: www.LingamWhisperer.com.au
.
BOOKINGS: Do text my mobile phone, with your name, and ask me to call you back.
BY APPOINTMENT: I am available Monday to Friday until 9pm. I do work occasional weekends, so just ask if I am available. Do book in advance because my booking diary fills up quickly.
.