NEO Tantra Testimonials Brisbane
NEO Tantra Testimonials Brisbane of Aleena Aspley who is a Certified Sexological Bodyworker, Somatic Sex Educator and NEO Tantric Practitioner.
www.LingamWhisperer.com.auMALE MULTIPLES MASTERY 
Today I coached an extremely successful two hour Male Multiples Mastery session with 23yo Matt. He drove up from the Gold Coast to see me.
Matt came to see me today to learn new skills in the bedroom, especially learning to last longer and experiencing an auric Luminous Energy Orgasm (LEO). He booked my Male Multiples Mastery two hour session. www.MaleMultiplesMastery.com 
At the beginning of Matt's session we discussed the stages of male arousal, the difference between a genital orgasm, a full-body orgasm and an expanded auric Luminous Energy Orgasm (LEO).
I coached Matt with breath techniques to completely relax his body, and some other NEO Tantric and Shamanic techniques, which are important, so he can enjoy a longer arousal.
We chatted about how Matt's Male Multiples Mastery session would be structured, so that he could experience a longer and more intense orgasm. 
If Matt was lucky, with awakening bodywork and the correct Tantric techniques, he may experience a LEO multiple orgasm, without ejaculation.
.
MEN CAN SEPERATE ORGASM AND EJACULATION
I explained to Matt, how orgasm and ejaculation are two separate functions of the male body and that the male body can orgasm, for lengthy periods of time, with delayed ejaculation OR NOT ejaculating at all.  In addition, his orgasm would be more profoundly intense and that Matt would not even care if he didn't ejaculate.

Matt's actively wanted to learn and he was willing to follow my coaching with 100% effort.
He followed my breathing techniques to the letter and moved his hips and moaned his erotic energy upwards (which is hard to get Australian men to do).
The session was extremely successful with Matt experiencing a more intense five minute orgasm.  Matt did want to ejaculate, after his five minute LEO, so I coached him with techniques to push his orgasm back into his genitals, so he could ejaculate.
NEO Tantra Testimonials Brisbane
MATT'S TESTIMONIAL ABOUT HIS MALE MULTIPLES MASTERY COACHING SESSION: That was fantastic!  I felt tingling and more feeling in my upper body than I have ever experienced before. I'm still shaking. Even though I had a five minute orgasm, I wasn't sure if I ejaculated?  Usually I have a quick 10 second orgasm and blow. What an amazing experience!  Unbelievable! Matt
.
ORGASMIC MASTERY HOME PLAY
(MY SOLO MASTURBATION HOME PRACTICE)
Matt left my studio with my solo masturbation home play practice. If Matt followings my Orgasmic Mastery Home Play to the letter, he will start enjoying a longer arousal period and when he goes into the point of no return, he will NOT trigger his ejaculation reflex – this mean he will be able to experience many profoundly intense auric Luminous Energy Orgasms (LEO), at home, without ejaculating.
.
NEO Tantra Testimonials Brisbane
www.LingamWhisperer.com.auPREMATURE EJACULATION
Such a great session and a very nice Australian / Indian professional man called Manny, who has suffered from premature ejaculation all his life.
.
Manny is a married man and he experiences premature ejaculation when he makes love to his wife. If he solo pleasures, he doesn't have a problem with coming too quickly.
Manny was taught NEO Tantric techniques, to last longer in the bedroom. I coached him with my Male Multipes Mastery bodywork session, he lasted longer and he now has some excellent skills, to use at home, in the bedroom with his wife.
FEMALE EROTIC SHAKTI ENERGY: Female-genital-arousal-energy (Yoni arousal / Shakti) is very potent and once a women becomes highly aroused and turned on, her male partner will either;
(a)

do his tried and trusted control techniques to last

(b)

he will pull out of the vagina or

(c)

he is so aroused that he can't stop himself from going into the point of no return and he ejaculates.
Basically, an untrained male cannot control his arousal, when his penis is near or inside an aroused female vulva and vagina.
Many men spend long periods arousing their lady with foreplay, then when it's their turn to enjoy intercourse they only last a few pumps.
MY THEORY is that females reach levels of arousal (arousal frequencies) that a male does not reach.
THE TRANSFER OF HER EROTIC AROUSAL ENERGY:  If you put your penis inside a vagina that has reached arousal levels and/or orgasm intensity that your male body has never reached, then her female erotic energy transfers into your male genitals and whamo guys you're blowing. 😐
.
NEO Tantra Testimonials Brisbane
TANTRIC DOMINATION KINKASSAGE®
Tyson booked Tantric Domination Kinkassage (TDK) session today. He wanted to explore Domination and erotic Spanking.  He wrote an amazing testimonial afterwards.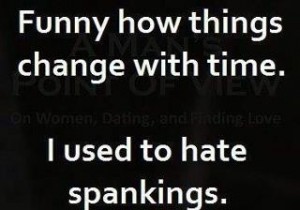 At the end of his TDK session, Tyson left my studio with a red bottom and a huge smile from ear to ear.  
Tyson experienced  multiples of Luminous Energy Orgasms (LEO).  This was Tyson's first NEO Tantric experience. Congratulations Tyson 🙂
.
TYSON'S TESTIMONY: Such a liberating experience. I never had an orgasm as intense as I experienced today. Time stood still while I experienced 2 peaks of orgasm without ejaculating. I know that you thoroughly enjoyed dominating and spanking me and it greatly increases my pleasure and excitement, if I know my mistress is enjoying the experience also. I hope to see you again soon. Tyson
NEO Tantra Testimonials Brisbane
TANTRIC DOMINATION KINKASSAGE®
Wow, such an awesome day!  My new client Mike (40yo, Construction) just had the most amazing out of body LEO auric orgasmic experience.  Mike had enjoyed several BDSM experiences before, but he had never had the opportunity to experience Bondage with NEO Tantra and Kink (Kinkassage®).
.
Mike started off reserved, but at the 45 minute stage of his TDK booking, he started to authentically move his body and he easily picked up my  Tantric Domination Kinkassage bodywork techniques.  
He body started to shake and he allowed his body to moan in pleasure. Mike's breathing slowed down.  I really love it when my male clients are able to let themselves go and surrender.  Mike experienced profound relaxation, his brain switched off and he was so relaxed that his erotic energy flowed into every cell of his male body.
At the end of Mike's session he enjoyed a two minute Luminous Energy Orgasm.  At that stage, I backed off, we had a quick chat about how he was feeling.  I then asked Mike if he was ready to have another LEO auric orgasm.  Obviously the answer was "YES".  
An extremely successful session indeed! 🙂
.
MIKE'S TESTIMONY: Hi Aleena, a huge thank you for a fantastic evening of pure pleasure of the mind and body and taking to new heights of pleasure I never thought possible.  You are a fantastic lady with a marvelous talent for taking people to new realms of heighten sensual pleasures.  The pure passion and energy you devote to your job is second to none and should be rewarded!
Aleena, you have set a new standard of pleasure for what is possible to be taken to.  I will highly recommend you to everyone and I look forward to a return visit. Mike
NEO Tantra Testimonials Brisbane
.
MORE TESTIMONIALS
MALE MULTIPLES MASTERY
.
I just wanted to say thank you for the incredible experience last night. I've never had my mind / body go to whatever place it went to? I'm still trying to figure it out!  I would like to explore much deeper. Shane 
.
I was feeling my arousal and orgasm in colour. It started as yellow and pink and then went onto reds and purples. At the end when I was in a deep full body (aka Luminous Energy Orgasm) auric orgasm. I was just enjoying the moment. There was nothing else. it was just amazing. That was somewhere I have never been before orgasmically before. It was a truly great experience! Aimen
.
It is unbelievable what the body can do. It felt like there was electricity running through my arms and fingers. I had two orgasmic peaks, without ejaculating, and then my orgasm became even more intense and THEN I went to a place orgasmically, that I have never been before! Aleena said I had a Kundalini awakening. The experience was totally amazing! Dan 
.
.
CONTACT DETAILS
Ms. Aleena Aspley
Certified Somatic Sexologist / Sexological Bodyworker
Neo Tantra, Kinkassage® & Chakrassage Professional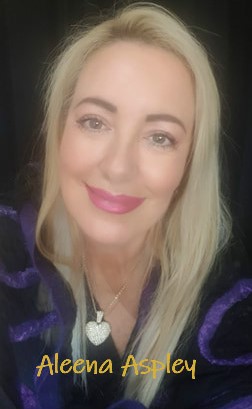 Location:  North Brisbane, Queensland, Australia
Mobile: 0404 449 433  (TEXT ME TO BOOK)
International: +61 404 449 433  (TEXT ME TO BOOK)
Men: www.LingamWhisperer.com.au
Women: www.YoniWhisperer.com.au
Couples: www.OrgasmicMastery101.com
BOOKINGS: Do text my mobile phone, with your name, and ask me to call you back.
BY APPOINTMENT: I am available Monday to Friday until 9pm. I do work occasional weekends, so just ask if I am available.
Do book in advance because my booking diary fills up quickly.
PLEASE NOTE: If you don't live in the Brisbane area then I will recommend a Certified Somatic Sexologist (Sexological Bodyworker) or Tantra Professional in your area of Australia. Just ask.
TANTRIC MALE MULTIPLES MASTERY, An Auric Orgasm with Ejaculation Choice
.
.
.
.
ERECTION LOSS PENIS REJUVENATION BODYWORK, Fixing Half Mask issues
.
.
.
.
ONLINE COURSES 

NEO Tantra Testimonials Brisbane