Lingam Whisperer Bodywork Blog
Lingam Whisperer Bodywork Blog and Certified Sexological Bodworker Aleena Aspley of Brisbane Queensland Australia. Sex Coaching / Somatic Sexologist / Neo Tantra Practices.
Thank you for looking at our website and reading the articles under the BLOG tab. Some of the articles on my website will be written by me and some articles uploaded will have been written by others.
www.LingamWhisperer.com.auI will always, name the author and web address, of any article which I have re-posted onto my Lingam Whisperer website. Enjoy!
Namaste Aleena Aspley 🙂
Phone: 0404 449 433
International: +61 404 449 433
.
.
Lingam Whisperer Bodywork Blog
ABOUT
ALEENA ASPLEY
Thank you for looking at my Lingam Whisperer Bodywork website.  My name is Aleena Aspley, I'm based in North Brisbane, and I am a dedicated practitioner specializing in holistic Neo Tantra Intimacy, Sex and Wellness Coaching, holding certifications as a Certified Sexological Bodyworker aka Somatic Sexologist.  My expertise lies in addressing a range of male sexual issues.
With a comprehensive male health awareness approach, it is my mission to assist, people with a penis, regarding concerns like premature ejaculation, performance anxiety, erectile dysfunction, and more. I also extend my support to areas including male hormone health, testosterone deficiency, prostate health, and even addressing sensitive subjects such as male sexual trauma, penile phimosis, genital scarring, and porn addiction.
One of my renowned and popular sessions is my "Male Multiples Mastery," — a transformative journey where a male can embark on a path to discover their untapped sexual potential. By focusing on the male chakra system and the opening of kundalini channels, Aleena guides men into heightened arousal, prolonged pleasure and non-ejaculatory Luminous Energy Orgasms.
Through personalized intimacy coaching, it is my passion to empower men to explore becoming multi-orgasmic and delving into the realm of out-of-body auric orgasms. This liberating experience offers an adult male the choice to control his ejaculation, giving him complete mastery over his body, his excitement, lasting longer and experiencing an out of the body orgasm, which he has never experience before.
My philosophy revolves around retraining the male neurological system through the parasympathetic nervous system. This approach unlocks the potential for extended full-body pleasure in men, facilitating longer-lasting and heightened intimate orgasmic experiences. My intricate understanding of the connection between the nervous system and masculine pleasure response drives her mission to enhance men's satisfaction in their sex lives.
Passionately committed to awakening male sensuality and sexual vitality, it is my belief that every male has the inherent right to experience increased pleasure and bliss, whether in partnerships or through personal exploration.
My approach places importance on intuitive, consensual, and caring touch to promote healing of the heart, body, mind, and spirit, resulting in a powerful connection to his body and his multi-orgasmic capabilities.
Every male can retrain their body to become multi-orgasmic with ejaculation choice — Click here to find out more — Male Multiples Mastery.
.
Lingam Whisperer Bodywork Blog
LINGAM WHISPERER BODYWORK
MY MALE OFFERINGS
TANTRIC MALE MULTIPLES MASTERY, An Auric Orgasm with Ejaculation Choice
PROSTATE AWAKENING BODYWORK, Feel Pleasure by Dearmouring the Male P-Spot
TANTRIC DOMINATION KINKASSAGE® Profound Relaxation & Pleasure for Men
FANTASY KINKASSAGE® Titillating Auditory Erotica with Sensual Massage
GODDESS WORSHIP – Learn how to give a Woman Multiple Orgasms & Squirting
.
Lingam Whisperer Bodywork Blog
MY WEBSITES
Women: https://YoniWhisperer.com.au
Men: https://LingamWhisperer.com.au
Couples: http://TantricWhisperer.com
My Bodywork Directory – https://AleenaAspley.com/
.
.
---
.
.
MY CONTACT DETAILS
Ms. Aleena Aspley
Certified Sexological Bodyworker / Somatic Sex Educator
NEO Tantra & Chakrassage Professional
.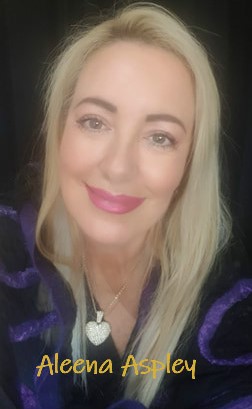 .
My Bodywork Studio: North Brisbane, Queensland
Phone: 0404 449 433 (Text me to Book)
Overseas: +61 404 449 433
By Appointment: Monday to Friday until 9pm
I work occassional weekends – just ask
My Bodywork Directory – www.AleenaAspley.com
Lingam Whisperer Bodywork Blog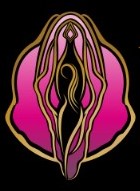 .
.

.
BLOG
LINGAM WHISPERER BODYWORK
BRISBANE QUEENSLAND AUSTRALIA
Lingam Whisperer Bodywork Blog