Mens Sexual Health Brisbane
Mens Sexual Health Brisbane with Somatic Sexologist, Sexological Bodyworker Aleena Aspley Australia.
www.LingamWhisperer.com.auMS ALEENA ASPLEY, North Brisbane, is a NEO Tantra wellness practitioner, Certified Sexological Bodyworker / Somatic Sexologist and sexpert on premature ejaculation, performance anxiety, erectile dysfunction, anorgasmia, male sexual trauma, male genital scarring, hormone issues, lasting longer and male (LEO) Luminous Energy Orgasms with ejaculation choice.  
Aleena believes that re-training the male neurological system, via the parasympathetic nervous system, is the direct pathway to lasting, superior male full-body pleasure.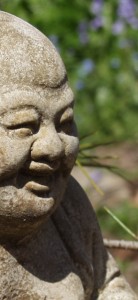 Aleena is passionate about working with men and awakening male sensuality and sexual vitality.  It is every males god given right to experience more pleasure and bliss either in his relationship with another or solo by himself.
Powerful full-body intimate healing can take place when human begins can be touched in an intuitive, safe and caring manner to facilitate healing of the body, mind and soul.
.
.
MY CREDENTIALS, CERTIFICATES & DIPLOMAS
Certified Sexological Bodyworker/Somatic Sexologist USA 2010

Nearly 20 years experience relaxing people of all Genders

Owner of Kinkassage® –

Sensual Adventurous & Erotic Adult Massage

Owner of Chakrassage – Luminous Energy Auric Orgasms

Owner of Yoni Whisperer Bodywork – Prof Practitioner Training
Owner of

www.LingamWhisperer.com.au

– Prof Practitioner Training
Male Multiples Mastery Luminous Energy Orgasms Ejac.Choice
Female Multiples Makeover The Multi-Orgasmic Women
Orgasmic Mastery 101 

One-On-One Couples Personalized Workshops

Kinesiology (N.O.T. 1,2 &3) Trevor Savage 2019

Past Life Regression Hypnosis Therapy with Tony Collins 2018

Hypnosis Tad James July 2018

Tibetian Reiki Gavin van Vuuren November 2017

Unleash Your Pleasure Power with Eyal Matsliah July 2017

Awakening Female Pleasure Workshop Eyal Matsliah July 2017

Access Consciousness "The Bars" April 2017

Chi Nei Tsang Abdominal Massage with Sarina Stone 2016

Radical Wholeness Course with Philip Shepherd 2016

Crystal Awakening Foundation Course Rachelle Charman 2015

Crystal Awakening Intermediate Course Rachelle Charman 2015

Energy Healing 7 Day Personalized Intensive

Jason Hairston 2015

Shamanic Quodoushka Q1 & Q2 Graduate, March 2014

Certified Doreen Virtue Angel Card Intuitive 2013

Urban Tantra Professional Training with Barbara Carrelas 2012

Certificate in Lomi Lomi Hawaiian relaxation 2011

Certified Bondassage Practitioner 2011

Shamanic Training with Kenneth Ray Stubbs 2011

Dakini Course with Triambica 2011 USA

Andrew Barnes-Awakening Within Institute

– Energy Orgasms 2011

Sexological Bodyworker Certificate 2010

Certified Reiki 1&2 2010

Certified Theta Healer 2010

Certified ENAR Practitioner 2005

Certified Reflexology Certificate 1996

Lifeline Telephone Befriender 1996

Les Mills PUMP Instructor Training 1995

Certificate in Human movement as a Fitness Trainer 1988
.
Mens Sexual Health Brisbane
CONTACT DETAILS: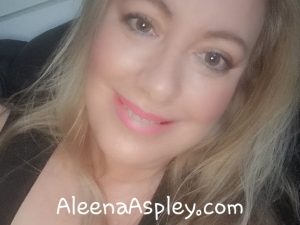 Ms Aleena Aspley,
Certified Sexological Bodyworker, Somatic Sexologist & NEO Tantra Professional, Owner Kinkassage®
LOCATION:  North Brisbane, Qld
MOBILE:  0404 449 433
WEBSITES:
www.LingamWhisperer.com.au
www.YoniWhisperer.com.au
EMAIL ME: AleenaAspley@gmail.com
AVAILABILITY: Monday to Friday to 9pm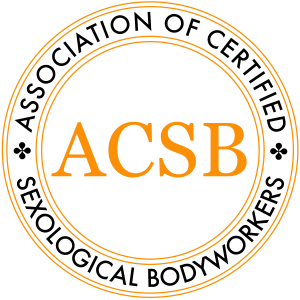 PLEASE NOTE: If you are unable to contact me on my mobile phone then do please SMS my mobile with your appointment details and request that I call you back. When I am with a client I do not answer my mobile phone.
BY APPOINTMENT: I am available Monday to Friday to 9pm. Same day appointments are available, however, I do limit the number of appointments, I book each week.
.

.
Mens Sexual Health Brisbane