ABOUT ME MENS SEXUAL HEALTH BRISBANE
MS ALEENA ASPLEY, North Brisbane, is a Tantra wellness practitioner, Certified Somatic Sexologist (Sexological Bodyworker 2010) and sexpert on premature ejaculation, performance anxiety, erectile dysfunction, anorgasmia, male sexual trauma, male genital scarring, lasting longer and male full-body and multiple orgasm.  Aleena believes that re-training the male neurological system, via the parasympathetic nervous system, is the direct pathway to lasting, superior male full-body pleasure.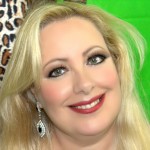 Aleena is passionate about working with men and awakening male sensuality and sexual vitality.  It is every males god given right to experience more pleasure and bliss either in his relationship with another or solo by himself. Powerful full-body intimate healing can take place when human begins can be touched in an intuitive, safe and caring manner to facilitate healing of the body, mind and soul.
MY CREDENTIALS
ABOUT ME
MENS SEXUAL HEALTH BRISBANE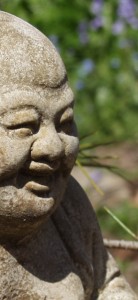 CONTACT DETAILS:
Ms Aleena Aspley,
Certified Somatic Sexologist & Tantra Professional
LOCATION:  North Brisbane, Queensland
MOBILE:  0404 449 433
WEBSITES:
www.LingamWhisperer.com.au
www.YoniWhisperer.com.au 
EMAIL ME: AleenaAspley@bigpond.com
AVAILABILITY: Monday to Friday to 9pm

PLEASE NOTE: If you are unable to contact me on my mobile phone then do please SMS my mobile with your appointment details and request that I call you back. When I am with a client I do not answer my mobile phone.
BY APPOINTMENT: I am available Monday to Friday to 9pm. Same day appointments are available, however, I do limit the number of appointments, I book each week.
—————————————-
NEW – FREE – NEW
The Orgasmic Yoga Journal by
The New School of erotic touch
www.SexualSecretsOfGreatLovers.com
—————————————-
ABOUT ME MENS SEXUAL HEALTH BRISBANE