Male Pudendal Nerve Entrapment
Male Pudendal Nerve Entrapment Syndrome (PNE) also known as Alcock canal syndrome and pudendal neuralgia, is an uncommon source of chronic pain written by CSB Aleena Aspley 19 August 2023
.
PUDENDAL ENTRAPMENT SYNDROME IN MEN AND SEXUAL ISSUES
Pudendal nerve entrapment syndrome is a condition that occurs when the pudendal nerve, responsible for sensation and function in the pelvic region, becomes trapped or compressed. This can give rise to various concerns, including implications for sexual health in men.
WHAT HAPPENS: Compression of the pudendal nerve can lead to discomfort and pain in the groin, buttocks, and genital area. Unfortunately, this discomfort can also extend to impact sexual functions, potentially leading to sexual difficulties.
SEXUAL IMPLICATIONS:
1. Erectile Dysfunction: The entrapment of the pudendal nerve could influence blood flow and nerve signals needed for achieving and maintaining erections.
2. Reduced Sensation: Nerve compression might lead to decreased sensitivity in the penis, making it challenging to experience pleasure during sexual activities.
3. Painful Intercourse: Discomfort or pain in the genital area could make sexual intercourse painful and less enjoyable.
4. Orgasm Challenges: Nerve issues might result in difficulties reaching orgasm or changes in the intensity of orgasms.
5. Emotional Impact: Sexual problems can carry emotional consequences, causing stress, anxiety, or straining relationships.
.
.
WHAT IS PUDENDAL NERVE ENTRAPMENT (PNE) SYNDROME?
This unique problem happens when the pudendal nerve (S2) gets squished, causing ongoing discomfort in certain spots called saddle sites. These spots are around the intimate areas like the perineal, perianal, and genital regions.
For women, PNE is related to vulvodynia, but it can affect men too. It's known by different names like Alcock syndrome, but the main thing is that it's all about nerve compression causing long-lasting pain.
.
.
THE PUDENDAL NERVE ANATOMY
The pudendal nerve comes out from the lower back's sacral plexus roots named S2, S3, and S4. This nerve has different types of fibers: some for feeling, some for moving muscles, and others for automatic body functions. If the pudendal nerve gets hurt, it's usually the feeling part that's affected more than the muscles.
At first, the nerve goes between two muscles called piriformis and coccygeus. It then leaves the space in your pelvis through a place called the greater sciatic foramen. This spot is just in front of something called the sacrotuberous ligament.
Next, it goes inside again, moving under another ligament named sacrospinous ligament near the ischial spine. This brings the nerve back into the pelvis.
As the nerve keeps going, it passes through a kind of tunnel known as the pudendal canal or Alcock canal. Finally, the last parts of the nerve reach a place called the ischioanal fossa. This is where the nerve splits into three branches: one for the lower rectum, one for the perineal area, and one for the feeling in the penis or clitoris.
.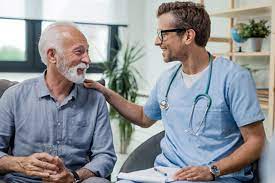 Male Pudendal Nerve Entrapment
PUDENDAL NEURALGIA: WHAT CAUSES IT?
Pudendal neuralgia can happen because of mechanical or non-mechanical reasons. Mechanical causes involve things like pressure, cutting, or stretching. The most common mechanical cause is when the pudendal nerve gets trapped, which is called entrapment. Non-mechanical reasons include infections like herpes or HIV, multiple sclerosis, radiation therapy, and diabetes.
.
PNE, THE NERVE IS PRIMARILY COMPRESSED AT:
The space between sacrotuberous and sacrospinous ligaments (approximately 70% of cases)

Within the pudendal canal of Alcock (about 20% of cases)

During straddling of the falciform process of the sacrotuberal ligament by the pudendal nerve and its branches

At any point along the path of the pudendal nerve or its branches
There is a belief that alterations in the shape and position of the ischial spine take place in young cyclists, potentially predisposing them to pudendal nerve entrapment later in life, particularly if they engage in prolonged cycling.
.
.
AN INTERESTING FACT: The first case of pudendal neuralgia was linked to cycling. The continuous pressure on a canal called Alcock's canal was the problem.
.
.
HOLISTIC PROSTATE MASSAGE
BPH — BENIGN PROSTATE HYPERPLASIA (Holistic Massage for an Enlarged and Swollen Prostate Gland)
.
.
HERE ARE SOME CAUSES OF PUDENDAL NEURALGIA:
Pelvic Surgery:

Fixing problems with organs in the pelvis can lead to this issue. Using a mesh in the surgery can make it more likely. Sometimes, removing the mesh is needed to relieve ongoing pain.
Direct Hits: Getting hurt on the backside can cause pudendal neuralgia.
Childbirth: Giving birth can stretch the muscles in the pelvis a lot. This stretching sometimes damages the pudendal nerve.
Chronic Constipation: When you have ongoing trouble with constipation, it could lead to this problem.
Lots of Cycling: Doing too much cycling over time can hurt the area. It might cause damage in the pudendal canal and some ligaments.
Sitting for a Long Time: Spending a lot of time sitting down might also play a role in causing this condition.
.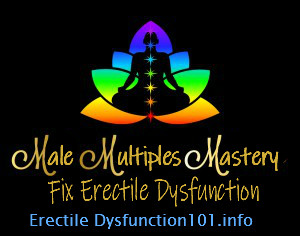 .
UNDERSTANDING PNE SYNDROME
The symptoms of pudendal nerve entrapment syndrome happen because the nerve's function changes and its structure gets affected by compression. This can cause strange feelings or pain in areas like the genitals, anus, and space between them.
The pain can be different for different people. It might feel like burning, or even sharp shocks like electric zaps. Sometimes, there's an ache, and things that shouldn't hurt might hurt. You could also have more pain than normal from something that hurts a little.
One big sign of this syndrome is that the symptoms get worse when you sit, especially after sitting for a short time. But they usually get better when you stand up or lie down.
Sometimes, there are other issues too. These could be trouble starting to pee, peeing more often, feeling like you need to pee suddenly, problems going to the bathroom, discomfort during bathroom trips, changes in sex life, numbness after cycling, different sensations during ejaculation, and even male impotence.
Chronic pudendal neuralgia is often linked with widespread pain troubles.
HOW DO DOCTORS DIAGNOSE PNE SYNDROME?
Doctors mostly use the information you tell them, like what you're feeling and when it gets better or worse. There's a test where they pinch and roll a bit of skin near the anus to see if it hurts. If it does, it might mean the pudendal nerve is having problems.
They also need to make sure there's nothing else pressing on the nerve. This might involve ultrasound, CT scans, or MRI scans. Sometimes, they do special tests to check the nerve's signals. Injecting numbing medicine into the nerve can also help confirm if the diagnosis is correct, especially if it stops the symptoms completely.
.
Male Pudendal Nerve Entrapment
TRADITIONAL TREATMENT OPTIONS FOR PNE SYNDROME
A range of treatments may be applicable to the condition. General strategies can include:
Avoiding prolonged sitting, especially for cyclists with the condition

Using a foam ring-cushion to relieve pressure on the center while sitting

Avoiding straining during urination or bowel movements

Learning pelvic floor relaxation techniques from a physiotherapist.
Various medical treatments might be explored to alleviate neuropathic pain, including nerve-stabilizing agents like:
Tricyclic antidepressants such as amitriptyline

Anticonvulsants like carbamazepine and sodium valproate

Nerve stabilizers such as gabapentin and pregabalin.
When medical treatments prove inadequate in relieving symptoms, surgical interventions can be considered. These include local anesthetic nerve blocks, botulinum toxin injections to ease pelvic floor spasm, corticosteroid injections to reduce swelling and inflammation, and surgical decompression of the pudendal nerve.
Surgical decompression's effectiveness can vary. Not all cases achieve complete relief due to factors like irreversible nerve damage from prolonged or severe compression, conditions that permanently affect nerve function (e.g., long-standing uncontrolled diabetes), incomplete surgical decompression, decompression performed at the wrong site, and chronic pain syndromes.
.
.
AN ALTERNATIVE & HOLISTIC APPROACH TO PNE SYNDROME
PUDENDAL NERVE BODYWORK MASSAGE
As a Certified Sexological Bodyworker and Somatic Sexologist, I specialize in a holistic approach to help ease your pudendal nerve discomfort. I believe that looking at the bigger picture can really make a difference in how you feel.
Using special massage oils, I'll help your lower body relax deeply. This relaxation is key to releasing the pressure on your pudendal nerve – the main cause of your discomfort. But it's not just about the body; we'll also explore your emotions and thoughts. By dealing with any past troubles related to your condition, my goal is to not only make you physically comfortable but also emotionally at ease.
The main aim is to guide you towards a life with less or no pain. Your comfort and well-being are incredibly important, and I'm here to support you on this journey.
Feel free to reach out if you're dealing with Pudendal Nerve Pain due to Pudendal Nerve Entrapment Syndrome. You can get in touch by texting my mobile phone. Just share your name and the challenges you're facing. A private chat won't cost you anything, and I'm here to help you find potential ways to ease your pain.
.
MS ALEENA ASPLEY — BRISBANE — 0404 449 433
.
MEDICAL DISCLAIMER
I am not a medical professional. The information provided here is for general informational purposes only and should not be considered as medical advice or a substitute for professional consultation. Always consult with a qualified healthcare provider for proper diagnosis, treatment, and advice regarding any medical condition.
.
Male Pudendal Nerve Entrapment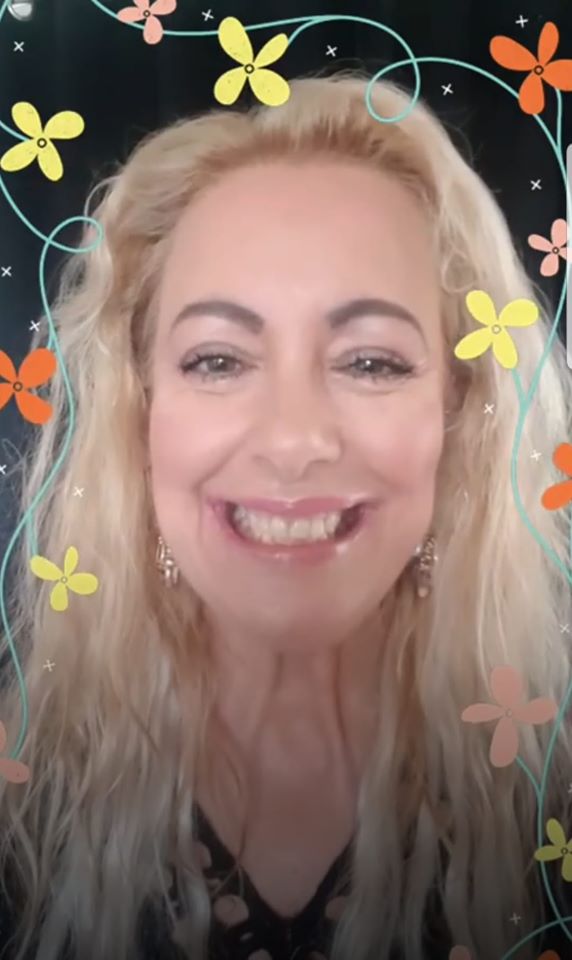 Written by Aleena Aspley who is a Certifed Sexological Bodyworker / Somatic Sexologist & NEO Tantra Intimacy Coach. Aleena's bodywork studio is located in North Brisbane and is by appointment only.
Bodywork Directory — www.AleenaAspley.com
Women — www.YoniWhisperer.com.au
Men — www.LingamWhisperer.com.au
Couples — www.TantricWhisperer.com
.
.
Male Pudendal Nerve Entrapment