SEXOLOGICAL BODYWORK MEN Q MANLY BRISBANE
Sexological Bodywork men q manly Brisbane somatic sexologist
LINGAM WHISPERER BODYWORK
BY KINKASSAGE®
SEXOLOGICAL BODYWORK MEN Q MANLY BRISBANE
"Q" MANLY BRISBANE AUSTRALIA – Q is a quirky and intelligent man who is passionate about creating a safe space and positive environment for men, whether they be avid pleasure seekers looking for a healing Tantric experience, to adult males who are looking to discover, explore or reconnect with their sexuality through holistic alternative body contact as well as spiritual energtherapies.
SEXOLOGICAL BODYWORK MEN Q MANLY BRISBANE
It is Q's considerate and supportive character that offers you the platform to the very best in Lingam Whisperer Bodywork through the honouring of the human body. Q's sincere and safe nature will be immediately recognized by you as soon as you walk into his studio / sanctuary.
There is nothing cold or intimidating about Q, he is a very down to earth and a realistic gentleman. Whether you are new to Tantric experiences, or simply a curious seeker of new possibilities, Q will be able to form a connection with you and use that towards creating a personal and relaxing time together.
SEXOLOGICAL BODYWORK MEN Q MANLY BRISBANE
Q's exceptional gift is putting people from all walks of life at ease. Q's delight is seeing you happy, blissful and fulfilled. As a man, you will experience Lingam Whisperer Boldywork that can give you deeper insight into who you really are. Lingam Whisperer Bodywork can awaken your heart and give you connection, strength, tranquility, and confidence. My specialized male bodywork, will show you how you can rise to your full masculine potential in regards to your body, mind and spirit.
SEXOLOGICAL BODYWORK MEN Q MANLY BRISBANE
WHY TANTRIC LINGAM BODYWORK?
Tantric Lingam bodywork offers you the opportunity to go deep into yourself and to feel  your body from the inside out. You will unlock the source of your inner masculine strength and power. Lingam bodywork offers you the possibility of experiencing all there is, when you are present in the moment, and connected with yourself and your whole body.
SEXOLOGICAL BODYWORK MEN Q MANLY BRISBANE
MULTI-ORGASMIC POSIBILITIES FOR MEN
Through regular Lingam Whisperer Bodywork, a man has the very real potential to become multi-orgasmic (just like a woman), which means he will be able to have multiple orgasms without losing sexual energy through his ejaculation.
It is unfortunate we live in a society that has forgotten this, and that teaches men that ejaculation is a goal in itself, and the prime directive in sex. Actually though, a man misses out on a significant part of his capacity to live as a powerful, potent man if he regularly ejaculates.
Lingam Whisperer Bodywork, seeks to teach men to master their sexual energy in a way where they can use it to fuel all of their other qualities and mission in life, and where they can learn – gradually – to become multi-orgasmic and experience orgasm in  his whole body, thus also realizing his potential as a divine lover.
SEXOLOGICAL BODYWORK MEN Q MANLY BRISBANE
CONTROL YOUR MALE SEXUAL ENERGY
Lingam Whisperer Bodywork can also help you appreciate and regain control your sexual energy so that you may stand firm, feel secure and full of confidence, in your erotic life, your love life, your personal life and in relation to who you are as a human being. The challenges many men face, such as premature ejaculation and erectile dysfunction, may be alleviated through regular Lingam Whisperer Bodywork techniques.
SEXOLOGICAL BODYWORK MEN Q MANLY BRISBANE
NO SHAME, GOALS OR EXPECTATIONS
Every Lingam Whisperer Bodywork sessions comes with no goals, expectations or feelings of inadequacy, inferiority or shame. All that is required, from you, is to be awake and present in moment.
To put it another way, you can feel and sense yourself as you really are in the present moment, rather than having to perform or act in a certain way in impress or satisfy another person.
When you discover how to master your own sexual energy, as a man, you will also experience how you gain access to new dimensions of yourself and open yourself up to, a more spiritual appreciation of your own masculine essence.
SEXOLOGICAL BODYWORK MEN Q MANLY BRISBANE
.

.
BOOK TODAY and let Q guide you on your journey of personal Tantric discovery.  Learn how to connect with your sexual energy, your masculinity, your body and your life.
SEXOLOGICAL BODYWORK MEN Q MANLY BRISBANE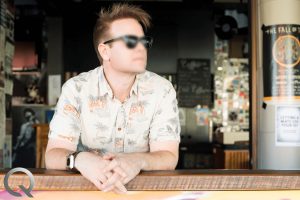 CONTACT ME
"Q", Wynnum, East Brisbane,
MOBILE: 0401 487 597
INTERNATIONAL: +61 401 487 597
EMAIL: touch-tantra@outlook.com
AVAILABILITY: Monday to Sunday by appointment
.
MY WEBSITES
www.Touch-Tantra.com
www.KinkassageWithQ.com
TWITTER: @touch_tantra
SEXOLOGICAL BODYWORK MEN Q MANLY BRISBANE
PLEASE NOTE: If you are unable to contact me on my mobile phone, please text my mobile with your appointment details and request that I call you back. When I am with a client I do not answer my mobile phone.
LOCATION: I work from a home studio based in Manly QLD 4179, which is next to Wynnum in Brisbane.
BY APPOINTMENT: I am available Monday to Friday from 9:00am to 9:00pm. Same day appointments are available. I do work occasional evenings and weekends by request, so please feel free to ask.
Do let Q know that you found him on the Lingam Whisperer Bodywork website
SEXOLOGICAL BODYWORK MEN Q MANLY BRISBANE