Recently, I saw a man 26 year old male who tore his foreskin of his penis while having sex.  That was two years ago and now his foreskin will not retract because the tear has healed and left scar tissue attached to the frenulum of his penis.  This young man was considering circumcision because whenever he had intercourse his tip of his penis and foreskin would sting for quite a while after sex.
When I looked at his penis I could see only the eye of the head, the foreskin was extremely tight, would not retract and I could feel the scar tissue attached to the frenulum of his penis. As a Sexological Bodyworker, I have been trained with scar remediation using caster oil to dissolve and flatten scars.
To begin with I started massaging his foreskin with the caster oil.  After 5 minute I began slowly stretching the foreskin and then inserting my finger into the foreskin to continue stretching and massaging into the scar. Within about 5 minutes, I asked if I could pull back his foreskin and see what results we could see? To our amazement the foreskin retracted 50% showing half the head of his penis.  Wow, this 26 year old man was blown away!
I asked my client, if it is not too uncomfortable can I keep massaging and stretching and working the caster oil into the scar tissue?  After another 5 minutes, I asked if I could pull his foreskin back again to see how much the caster oil had soften and dissolved the scar and to our amazement his foreskin fully retracted to around the base of the head of his penis!
With the foreskin completely pulled back under the head of his penis, I could still feel scar tissue and we decided that I would give him instructions to massage his foreskin at home so he could completely dissolve the scar tissue left under the head of his penis.
A Penis with a Healthy Frenulum with the foreskin pulled back. 
I am sure he will do his daily homework and in the next month he will have a foreskin which will glide back and forward over the head of his penis, just like it used to do before his injury.
Do contact me if you would like to discuss scar tissue on your foreskin, or if your female partner is not interested in sex after child birth because of a painful episiotomy scar or vaginal scaring from a traumatic birth.
The role of a Certified Somatic Sexologist is to work with individuals to remedy sexual problems and bring pleasure and harmony back into an individual or couples sex life in the bedroom.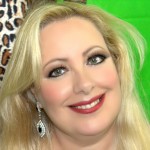 Ms. Aleena Aspley, North Brisbane, Qld Australia
Certified Somatic Sexologist & Tantra Professional
Mobile: 0404 449 433 (Males Only)