Phimosis Foreskin Release Bodywork
Phimosis Foreskin Release Bodywork Brisbane, an Holistic option to circumcision, for adult males with Sexological Bodyworker / Somatic Sexologist Aleena Aspley.
PENILE PHIMOSIS
HOLISTIC FORESKIN RELEASE BODYWORK
Ms. Aleena Aspley
Somatic Sexologist / Cert. Sexological Bodyworker
North Brisbane, Queensland Australia
.
.
HOLISTIC FORESKIN RELEASE BODYWORK
AN ALTERNATIVE OPTION TO CIRCUMCISON SURGERY 
Do you have Penile Phimosis – a tight foreskin which will not retract?
Would you like an alternative option to male circumcision surgery?
If you answer is "YES", then do read on and learn more about my Penile Phimosis Release Bodywork.
I have been sucessfully offering Holistic Foreskin Release Bodywork, for Penile Phimosis, since 2010.  With the use of several, over the counter oils, numbing cream and giving Lingam Whisperer Bodywork, I can release and relax the male foreskin from the glans penis, pain free, in under NINE minutes.
You can also scroll down this page and watch my video demonstration, showing my bodywork and releasing the foreskin in under NINE minutes.
Holistic Foreskin Release Bodywork is another option / alternative to circumcision surgery for an adult male.
.
.
MY FILM CLIP
FORESKIN RELEASE BODYWORK
Please check out my Video Clip below, showing my Quick and Pain-Free phimosis foreskin release which I filmed in late 2017.
.
.
.
WHAT IS PENILE PHIMOSIS?
Penile Phimosis is a condition of the penis that occurs in some adult males and boys who aren't circumcised. If a male has phimosis, his foreskin can't be pulled back (retracted). It may look like his penis has rings around the tip. Having phimosis isn't necessarily a problem. It only becomes a problem when it causes symptoms.
In some men, the foreskin does not naturally separate, at puberty and remains tight. This can make it difficult or even impossible to clean the penis properly and can also cause discomfort and pain, when a male become sexually active.
Penile Phimosis can be the cause of pain during sex, especially if the foreskin is too tight over the head of the glans penis.  This can result in discomfort and even tearing of the foreskin during sexual activity. In addition, if the penis becomes erect but the foreskin cannot be retracted, it can lead to a condition called paraphimosis, which can be very painful.
.
.
THE DOWNSIDE OF PENILE PHIMOSIS
The male foreskin is tight and is difficult to retract.

Difficulty cleaning the glans (head of the penis)

Ballooning of the foreskin during urination.

Phimosis can impact fertility and getting his partner pregnant due to a tight foreskin. Basically, the inability for a full ejaculation, at orgasm, being deposited into the vagina.

Infections, such as balanitis (inflammation of the head of the penis). Balanitis can cause redness, swelling, itching, and discomfort around the head of the penis, and may also lead to discharge or foul odor. 

Urinary tract infections (UTIs).

Pain when having an erection

Pain during urination

Pain during masturbation and sexual activity
.
.
IS PENILE PHIMOSIS A SERIOUS PROBLEM?
Having phimosis isn't necessarily a problem. It only becomes a problem when it causes symptoms and/or pain. This could be when phimosis is severe and leaves an opening the size of pinhole or if painful during sex because of a tight foreskin. Adult circumcision is most commonly performed to correct phimosis

–
OUCH !!!
.
.
THERE ARE TWO TYPES OF PENILE PHIMOSIS PHYSIOLOGIC AND PATHOLOGIC 
Physiologic Phimosis

is a normal condition that occurs in infants and young boys where the foreskin is tightly adhered to the glans and cannot be retracted easily. This usually resolves on its own over time as the child grows and the foreskin naturally separates from the glans. 

Pathologic Phimosis

is a condition that occurs when the foreskin remains tight and cannot be retracted even after puberty. This can be caused by scarring or inflammation of the foreskin, or by underlying medical conditions such as balanitis (inflammation of the glans) or lichen sclerosus (a skin condition that causes white patches on the genitals).
.
.
CIRCUMCISION OUCH!
If a male experiences pain during sex due to penile phimosis, conservative measures such as topical steroid creams and stretching exercises may be effective in reducing the tightness of the foreskin.  
However, if these measures fail, circumcision is usually recommended, by most Urologists, as a popular treatment option to remove the foreskin and eliminate the source of the pain. 
.
THE DOWNSIDE OF HAVING CIRCUMCISION SURGERY 
RECOVERY: The recovery time after circumcision can vary depending on several factors, including the age of the person, the type of circumcision performed, and the individual's overall health and healing ability. In general, it takes about 1-2 weeks for the initial healing to occur, but complete healing and return to normal activities may take several weeks or even up to a month.
.
PAIN: During the first few days after the procedure, it is common to experience some pain, swelling, and bruising in the genital area. Your healthcare provider may recommend over-the-counter pain medication or prescribe stronger pain relievers if needed. It is also important to keep the area clean and dry to prevent infection and promote healing.
.
STITCHES: In most cases, the stitches will dissolve on their own over time, but if non-dissolvable stitches were used, they will need to be removed after about a week. Your healthcare provider will provide specific instructions on how to care for the wound and what activities to avoid during the healing process. You may be advised to avoid sexual activity, exercise, and heavy lifting for several weeks after the procedure.
.
INFECTION: It is important to follow your healthcare provider's instructions carefully and attend any follow-up appointments as scheduled to ensure proper healing and to monitor for any potential complications. If you experience any signs of infection, such as fever, severe pain, or discharge from the wound, contact your healthcare provider immediately.
.
.
INFECTION AFTER CIRCUMCISION
Infection after circumcision is a possible complication, although it is relatively rare when proper care is taken during and after the procedure. Signs of infection can include redness, swelling, warmth, pain, tenderness, discharge or pus, and fever. If you notice any of these symptoms, it is important to seek medical attention immediately.
If an infection develops after circumcision, your healthcare provider may prescribe antibiotics or recommend other treatments to help manage the symptoms and promote healing. In some cases, it may be necessary to remove the stitches or perform additional procedures to address the infection.
.
COMPLICATIONS / SCARRING: It is possible for circumcision stitches to split due to an erection, especially in the early stages of healing when the wound is still fresh and the tissue is fragile. Erections can put tension on the skin and cause it to stretch and pull, which can place stress on the stitches and potentially cause them part causing a stretch looking scar to the shaft.
If is important to minimize the risk of stitches splitting, such as avoiding sexual activity or masturbation until the circumcision wound has fully healed, wearing loose clothing that does not constrict the area, and taking pain medications or anti-inflammatory drugs to reduce discomfort and swelling.
.
DAMAGED STITCHES: In some cases, your healthcare provider may need to remove the damaged stitches and replace them with new ones, or they may recommend alternative treatments to promote healing and prevent further complications. It is important to follow their instructions carefully and attend any follow-up appointments as needed to ensure that your recovery progresses smoothly.
.
SENSITIVITY: Circumcision can affect the sensitivity of the penis, although the extent of the change can vary from person to person. The foreskin contains many nerve endings that can contribute to sexual pleasure, so removal of the foreskin can result in decreased sensitivity for some men. However, other men report no significant difference in sensitivity after circumcision.
It is important to note that sensitivity is a complex and multifaceted aspect of sexual experience, and there are many factors that can influence it beyond the presence or absence of the foreskin. Some men may find that circumcision improves their sexual experiences due to increased hygiene, reduced risk of certain infections or conditions, or other factors.
.
EXPECTATIONS: It is important to have realistic expectations about the outcomes of the a circumcision procedure and to carefully weigh the potential benefits and risks before deciding whether to undergo circumcision.
A THREE SESSION PACKAGE
I offer my Holistic Foreskin Release Bodywork as a THREE session package. This means that you will be paying in advance for three sessions.
The first appointment is to release the foreskin from the glans (head of penis)
After your first appointment, you will be given home care instructions, to keep your foreskin released.
The second and third appointment are follow up appointments are for additional bodywork and to check your home-care progress.
.
.
PRICING
$950  – A Th

ree Session Package (over 3 weeks)
CONTACT DETAILS
Ms. Aleena Aspley
Certified Somatic Sexologist / Sexological Bodyworker
Neo Tantra, Kinkassage® & Chakrassage Professional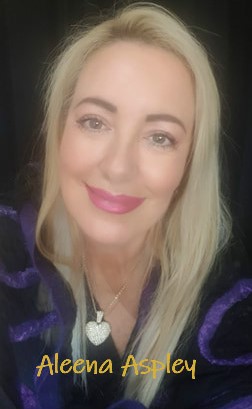 Location:  North Brisbane, Queensland, Australia
Mobile: 0404 449 433  (TEXT ME TO BOOK)
International: +61 404 449 433  (TEXT ME TO BOOK)
Male Website: www.LingamWhisperer.com.au
Female Website: www.YoniWhisperer.com.au
Website (Couples): Click Here
.
BOOKINGS: Do text my mobile phone, with your name, and ask me to call you back.
BY APPOINTMENT: I am available Monday to Friday until 9pm. I do work occasional weekends, so just ask if I am available.
Do book in advance because my booking diary fills up quickly.
PLEASE NOTE: If you don't live in the Brisbane area then I will recommend a Certified Somatic Sexologist (Sexological Bodyworker) or Tantra Professional in your area of Australia. Just ask.
.
.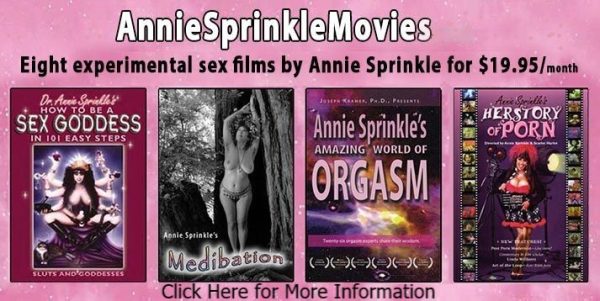 .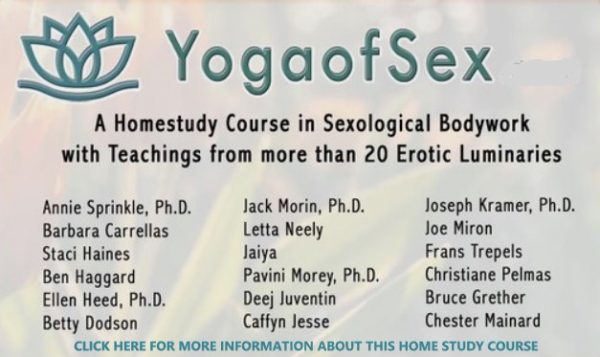 .

.
.
.
Phimosis Foreskin Release Bodywork