Today, I saw a very nice, energetic and positive man of 52 years (Peter) who has been treated with Brachytherapy to address Prostate cancer.  Before Brachytherapy Peters life expectancy was three and a half years.  Pete said "having my prostate out was not an option for me."

BRACHYTHERAPY (internal radiation therapy) is a prostate cancer option where a therapeutic radioisotope is injected into the prostate gland, via the urethra, to chemically localise the cancer tissue in the prostate which requires destruction.  Brachytherapy is an option for men with prostate cancer who do not want to have their prostate gland removed.

Since having Brachytherapy Peter has experienced loss of erection during penetrative sex as well as retrograde ejaculation (retrograde ejaculation occurs when semen, which would normally be ejaculated via the urethra, is redirected into the urinary bladder).  For 30 minutes after ejaculation, Peter would suffer stinging of the urethra and a strong desire to urinate – these are not very satisfactory sensations to feel after a fun session of sex!
CASTER OIL TO SOFTEN SCAR TISSUE:  In 2010 I studied with Ellen Heed (LA, USA)  using caster oil to flatten and dissolve scar tissue.  In Pete's healing session today I performed a prostate massage with caster oil to dissolve the scar tissue left after Pete's Brachytherapy.
For roughly 30 minutes I massaged Pete's anus and prostate.  During the session Pete said he was starting to feel sensation to his prostate.  (Usually he just feels dumbness).  At roughly 15 minutes into Pete's prostate massage I felt a complete energy release – Pete said he felt it too!
FULL-BODY ORGASM: It was Pete's request to open his body to experience full-body orgasm.  During the second half of Pete's session I taught him my Ra'Anui Erotic Tantra Techniques to learn to last longer.  Pete experienced two full-body orgasms and ended his session with a combination full-body orgasm and genital orgasm with ejaculation.  (There was no retrograde ejaculation today!)
EJACULATION:  Just before Pete ejaculated, I was teasing his prostate.  Pete's prostate awakened and engorged just like a normal prostate.  I believe the caster oil melted away a major area of scar tissue in and around Pete's prostate enabling his prostate to engorge and pump ejaculate as he climaxed.
ERECTION:  Pete maintained an excellent erection during his Somatic Sexology session.  Pete remarked that loosing his erection during intercourse was probably because he was thinking negatively about his performance and setting himself up for failure.
CONCLUSION:  Pete is going to continue with daily caster oil massage to his prostate gland to dissolve as much scarring as he can.  We discussed several methods which he can use to rejuvenate his prostate gland.  Pete will return to see me again in the next month.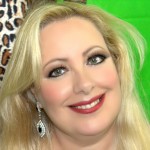 Ms. Aleena Aspley, North Brisbane, Qld Australia
Certified Somatic Sexologist & Tantra Professional
Mobile: 0404 449 433