Domination Kinkassage BDSM Men
Domination Kinkassage BDSM Men Australia Lingam Whisperer Bodywork with Aleena Aspley Neo Tantric Professional, Somatic Sexologist and Sexological Bodyworker.
TANTRIC DOMINATION KINKASSAGE®
MEDITATION – MINDFULNESS – SPIRITUALITY
.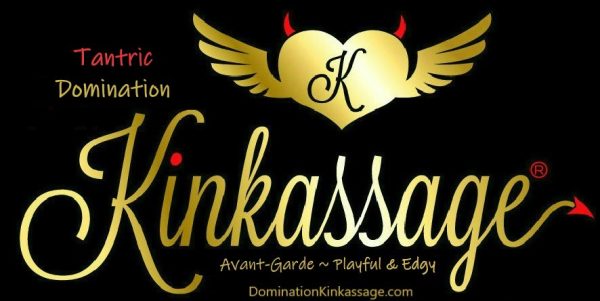 Kinkassage is a Registered Trademark of Aleena Aspley Australia & USA
.
.
TANTRIC DOMINATION KINKASSAGE®
HIGH-END & PROFOUND RELAXATION FOR MEN 
Whips, handcuffs, blindfolds, ropes, flogging and spanking – these probably aren't the kind of activities you associate with meditation and mindfulness, let alone spirituality. 
Thanks to Fifty Shades of Grey, the general public's perception of BDSM tends to be ill-informed, debase, and unhealthy — worlds apart from the reality of a community that embeds enthusiastic consent, trust, boundaries and safety into spiritual practices that often involve intense but controlled sensate pleasure with light or bolder discomfort states of consciousness.
.
.
THE HEALING CONNECTION USING BDSM TECHNIQUES
The connection between BDSM, mindfulness, breath-work, meditation, and pain, the clearer the benefits of BDSM become, particularly when it comes to stress and anxiety.
Potentially, it can even be a transcendental and spiritual experience for some. While the overall BDSM community isn't tied to any religious ideology, the practice does share an important commonality with some spiritual meditation traditions that involve pleasure and pain. Both embrace the idea of accepting pain, or even finding peace and pleasure in surrendering to it.
.
.
SURRENDER TO TANTRIC DOMINATION KINKASSAGE®
Surrender your body to a session of Spicy and Playful DOMINATION KINKASSAGE®. Indulge your appetite, to be safely dominated and amplify your body's ecstatic pleasure threshold.  I highly recommend, a two hour session, or longer, to escalate your body into profound states of surrender, bliss and pleasure, while at the same time awakening your body into absolute, full-body cellular orgasmic rapture and bliss.
.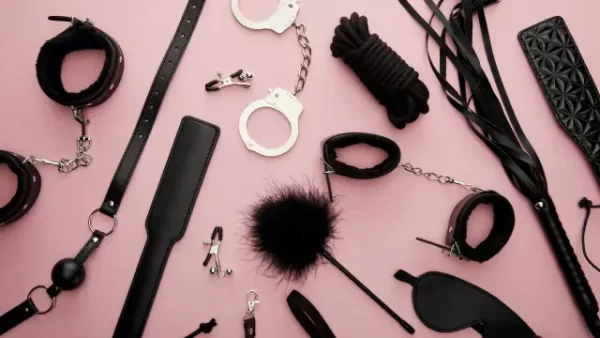 .
The allure of booking a 2 hour session, means you will be giving your body the opportunity to elevate your arousal threshold, while at the same time down regulate your male body into deep profound relaxation.
The human body loves the opportunity to completely switch off and yield into the sublime state of SUBSPACE.
.
.
WHAT IS SUBSPACE?
Subspace is a term used in BDSM and it often described as a trance-like state of mind characterized by feelings of euphoria, relaxation, and detachment from reality.
Some people describe subspace as a deeply spiritual or transcendent experience, while others may experience it more as a form of escapism or a way to disconnect from their emotions, thoughts and particularly a way to turn off brain chatter.
.
.
TANTRIC DOMINATION KINKASSAGE®
High-end Tantric Domination Kinkassage, can take your body into heightened orgasmic states that few people ever experience in their lifetime!   The goal of your Domination Kinkassage session is a awakening your body to profound pleasure states and even the ecstatic feeling of full-body cellular orgasm.
Tantric Domination Kinkassage, incorporating ultra light and/or bolder bondage with domination and duality play bodywork, is a journey of specialised sensate touch techniques and super SLOW intimate arousal.
Tantric Domination Kinkassage bodywork is tailored to honour your pleasure and pain thresholds. Some people may find that they enjoy activities that are relatively intense, such as impact play with paddles or floggers, while others may prefer more mild activities, such as sensate touch, sensual bondage or light spanking.
.
WHAT HAPPENS IN A TDK SESSION?
www.LingamWhisperer.com.auAt the beginning of your TDK session we will discuss your pleasure & pain threshold, boundaries, consent, opening to pleasure by acknowledging body sensations and understanding that you are in complete control of the pleasure that you receive in a TDK bodywork session.
.
We begin your session by wearing a blindfold and restraints. We will set an spiritual intention for your TDK experience and I will intuitively tune into your bodies luminous energy to intuitively connect with the precise touch your body desires.
As your session progresses playful toys of all varieties will be chosen to over indulge your male senses. I have my own exclusive domination-duality-touch techniques to titillate your body into ecstasy.
The goal is complete full-body relaxation to slow down brain chatter, into a mellowed, subspace (super relaxed) state of consciousness.
Domination Kinkassage BDSM Men
BOOK A TANTRIC DOMINATION KINKASSAGE® SESSION
2 Hours       $500

3 Hours       $750
.
.
COUPLES TANTRIC DOMINATION KINKASSAGE®
2 Hours each      $1000

2.5 Hours each   $1100
.
.
WHAT TO EXPECT IN A TANTRIC DOMINATION KINKASSAGE® SESSION?
www.LingamWhisperer.com.au

Kinkassage® Relaxation

Chakrassage (Kundalini Awakening Bodywork)

Chakra – Vegus Nerve Activation

Domination & Surrender Bodywork

Discussion about Boundaries & Consent

Titillating Sensate Touch Techniques

Duality Play Bodywork

Personalised Sound, Movement and Awareness Coaching

Pelvic Rotation Bodywork

Pelvic Release Dearmouring Bodywork

Whole Body Vibration for Chakra Activation

Pelvic & Pudendal Nerve Awakening – to bring pleasure ALIVE!

Awakening of over 15,000 nerve endings in the Pelvic cavity

A Blindfold

Headphones

Restraints – Leather cuffs or handcuffs

Props and Toys of all Varieties

Prostate Pleasure Bodywork

Lingam Bodywork Techniques

Heightened Ecstatic States of Consciousness

Profound Relaxation into Theta Brain Waves (Zero Brain Chatter)

The Goal is a Full Body Expansive Cellular Experience
.
.
CONTACT DETAILS
Ms. Aleena Aspley
Certified Somatic Sexologist / Sexological Bodyworker
Neo Tantra, Kinkassage® & Chakrassage Professional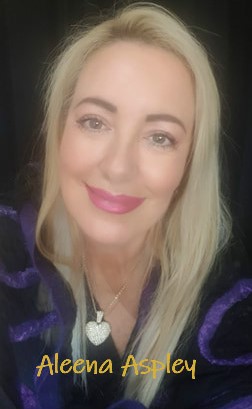 Location:  North Brisbane, Queensland, Australia
Mobile: 0404 449 433  (TEXT ME TO BOOK)
International: +61 404 449 433  (TEXT ME TO BOOK)
Male Website: www.LingamWhisperer.com.au
Female Website: www.YoniWhisperer.com.au
Website (Couples): Click Here
.
BOOKINGS: Do text my mobile phone, with your name, and ask me to call you back.
BY APPOINTMENT: I am available Monday to Friday until 9pm. I do work occasional weekends, so just ask if I am available.
Do book in advance because my booking diary fills up quickly.
PLEASE NOTE: If you don't live in the Brisbane area then I will recommend a Certified Somatic Sexologist (Sexological Bodyworker) in your area of Australia. Just ask.
.
.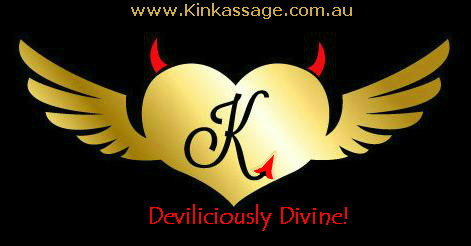 .
.
TANTRIC DOMINATION KINKASSAGE® (Tie & Tease Sensory Deprivation)
THE EYE OF THE NEEDLE – A Kundalini Sexual & Spiritual Awakening
.
.
TANTRIC DOMINATION KINKASSAGE® BDSM MEN