Couples Personalized Intimacy Workshops
Couples personalized intimacy workshops brisbane, one on one sex coaching, sex education, massage and bodywork with Certified Sexological Bodyworker Aleena Aspley.
PERSONALIZED INTIMACY WORKSHOPS
NEO TANTRIC COACHING SESSIONS
FOR COUPLES BRISBANE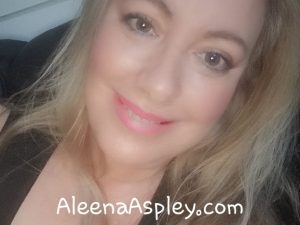 .
---
.
ORGASMIC MASTERY 101
A PERSONALIZED, ONE DAY, COACHING
WORKSHOP FOR COUPLES
(Allow 7 hours) 

.
Embark on an extraordinary adventure into the realms of pleasure and intimacy with Orgasmic Mastery 101, an exclusive and tailor-made workshop designed specifically for couples of all genders. Prepare to delve into the depths of ecstasy and uncover the elusive secrets of heightened orgasmic states that are rarely experienced by many individuals.
In this unique workshop, you and your partner will embark on a transformative journey guided by Aleena Aspley, a seasoned expert in the art of pleasure. Together, you can explore and unlock the untapped potential of your sensual connection, pushing the boundaries of traditional pleasure and discovering new blissful horizons.
My carefully curated one day workshop combines the wisdom and insights from various disciplines, including Sexological Bodywork, Somatic Sex Education, NEO Tantric traditions, Shamanic and Taoist bodywork, as well as incorporating elements of vibration, sound, breath, awareness, and intention. Together you will learn techniques and practices that will revolutionize your intimate experiences, expanding your understanding of pleasure and awakening dormant sensations within.
Prepare to be introduced to a world of new possibilities as we delve into the realm of adult Kinkassage® sensual and erotic massage techniques. These exclusive methods are designed to awaken your body to new levels of ecstasy, creating a symphony of pleasure for both partners involved.
With a particular focus on Lingam and Yoni Bodywork, Aleena will guide you both towards complete Kinkassage® relaxation, enabling you to open to more pleasure, quieten brain chatter and transcend into a blissful, erotic theta state of consciousness, while being coached into new orgasmic heights.
Book today and be taken on an extraordinary journey of self-discovery and sensual awakening. Together, you both can unlock the doors to unparalleled pleasure, igniting a flame of intimacy that will burn brightly for years to come.
Get ready to explore uncharted territories of pleasure and experience the true power of Orgasmic Mastery 101, as you and your partner embark on a path of profound connection, ecstatic bliss and orgasmic awakening.
NOTE: My Couples Orgasmic Mastery 101 can be booked as a one day 6-7 hour workshop, or you can also split this adult workshop into two half days.
COUPLES ORGASMIC MASTERY 101 – Click here for Prices
Couples Personalized Intimacy Workshops.
---
.
YONI WORSHIP FOR COUPLES
A PERSONALIZED WORKSHOP
TO LEARN HOW TO TURN HER ON!
(Allow 4 Hours)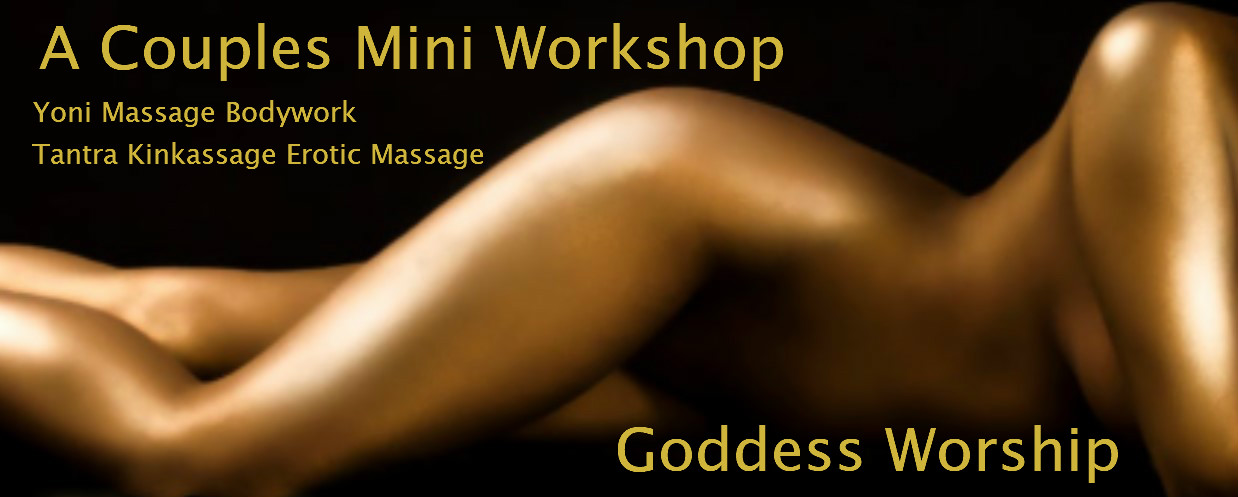 .
A Goddess Worship session, couples intimacy workshop can remarkably re-ignite your relationship, while taking her arousal, erotic energy and orgasms to new heights. Your transformative Goddess Worship workshop led by certified Sexological Bodyworker and Somatic Sex Educator, Aleena Aspley. This personalized and intimate workshop is carefully crafted to ignite passion and pleasure with your female partner, creating an extraordinary and deeply connected experience.
Immerse yourself in the intricacies of female arousal during this immersive Goddess Worship session. Discover the secrets to female heightened pleasure and cultivate a profound connection with the awakening of her feminine essence.
Under Aleena's expert guidance, you will be verbally coached and guided on taking her on a journey to explore the diverse stages of female arousal. Gain valuable insight into the intricate sensations and experiences that accompany each phase, deepening your understanding of her intricate tapestry of untapped pleasure.
Through comprehensive coaching and instruction, Aleena will empower you both with the knowledge and techniques necessary to stimulate different intimate areas of the vulva and vagina, unlocking ten unique experiences of vaginal orgasm. Master these feminine bodywork skills to create a realm of exquisite pleasure, to share at home and expand the boundaries of your shared intimacy.
Orgasmically, this feminine pleasure workshop transcends the physical realm, potentially taking her into many multiples of Luminous Energy Orgasms.
Aleena recognizes the significance of a couple's shared energetic connection to enhanse your love life together. During this private workshop, her partner will learn the art of delivering a sensual and erotic female massage, together fostering a profound energetic bond. This practice surpasses mere physical touch, enabling the deepest heart to heart connection.
Prepare for a transformative journey where education, sensuality, energetic connection and heightened states of orgasm intertwine. Guided by Aleena's expertise, together you will acquire the knowledge and skills necessary to ignite a flame of passion, reconnecting and deepening your bond while creating unforgettable new moments of intimacy that have the potential to elevate your relationship to new extraordinary heights.
NOTE: Squirting welcome.
Do text my mobile to find out more information 0404 449 433
YONI WORSHIP FOR COUPLES – Click here for Prices
.
---
.
LINGAM WORSHIP FOR COUPLES
A PERSONALIZED WORKSHOP
 TO LEARN HOW TO TURN HIM ON!
(Allow 3-4 Hours)

.
LINGAM (PENIS) WORSHIP
The male body possesses an extraordinary capacity to delve into realms of unparalleled pleasure, ecstatic bliss, and unexplored orgasmic potential. I'm not just referring to fleeting moments of orgasm accompanied by ejaculation; I'm talking about the ability to enter extended states of sublime ecstasy and experience orgasms that can last for minutes and even longer!
Regrettably, many men are only acquainted with the intensity of a genital orgasm, which typically lasts a mere 10 seconds and concludes with ejaculation.
In my Lingam Worship Couples Workshop, you and your partner will embark on a transformative journey where you will learn the art of providing a sensual massage specifically tailored to the male body. This workshop will equip both of you with bodywork techniques that not only enhance pleasure but also assist in prolonging and extending the duration of his orgasm experience.
Through this intimate and educational experience, you will discover the intricacies of the male body, unraveling the pathways to extended pleasure and heightened states of ecstasy. By understanding and applying these bodywork techniques, you will unlock the potential for longer-lasting, deeply fulfilling experiences of pleasure and orgasm.
Prepare to explore uncharted territories of pleasure and cultivate a deeper connection with your male partner. With the knowledge and skills gained from my Lingam Worship Couples Workshop, you will both embark on a journey of profound intimacy and pleasure, transcending the limitations his traditional orgasms and embracing the expansive realms of ecstatic bliss that await you.
AWAKENING MEN
All men are capable of experiencing intense feelings of joyous bliss and pleasure, for which the male body was designed to enjoy.
The goal of my Lingam Worship mini workshop, is to show you how to arouse your male partner, very slowly, this will give him the opportunity to experience heightened arousal an longer more intense orgasms. Our human bodies have such out-of-this-world potential for pure divine and endless pleasure!
.
COUPLES LINGAM WORSHIP – Click Here for Prices
.
---
.
COUPLES KINKASSAGE®
SENSUAL, ADVENTUROUS & EROTIC MASSAGE
(Allow 2 hours each)
.
Kinkassage® is a Registered Trademark of Aleena Aspley
.
Experience the ultimate in sensual, kinky, adventurous, and erotic pleasure with Couples Kinkassage®. This unique session is designed to immerse you and your partner in a world of intimate sensations and indulgence.
During your session, every moment will be dedicated to providing you with 100% intimate and titillating touch. I have developed exclusive techniques that will awaken your bodies to states of ecstasy, guiding you on a journey of heightened pleasure and deep connection.
The session will incorporate Lingam and Yoni Bodywork, focusing on the pleasure zones of both partners. The primary goal is to induce a state of full-body relaxation, allowing the mind to slow down and release any mental chatter. This relaxed state will lead to a mellowed state of consciousness, creating the perfect environment for intimacy and connection.
Kinkassage® is renowned for its popularity and is a sought-after, up-market erotic experience. Many couples find themselves returning for multiple sessions, captivated by the sensual touch and the extraordinary pleasure it offers.
Indulge in this extraordinary adventure of sensuality and explore the depths of your desires with Couples Kinkassage®. Discover the joy of intimate connection and experience the repeated bliss that awaits you.
COUPLES KINKASSAGE® – Click here for Prices
.
---
.
TANTRIC DOMINATION KINKASSAGE®
AVANT-GARDE, PLAYFUL & EDGY
ADULT BDSM BODYWORK
(Allow 2 Hours each)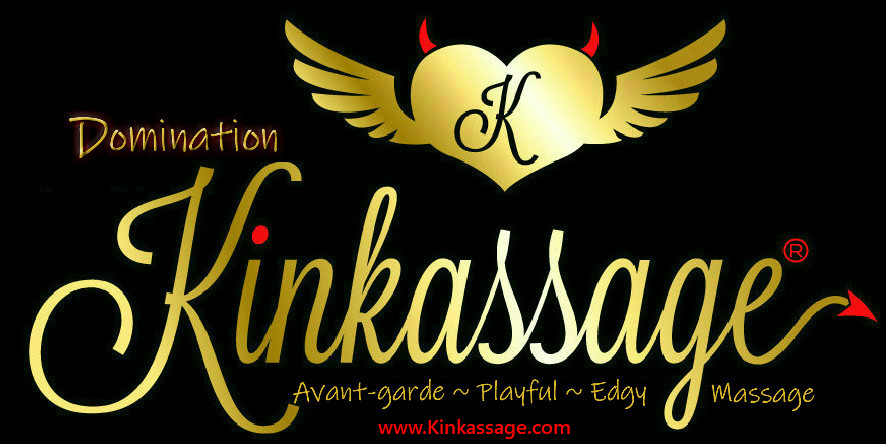 .
Immerse yourself in the captivating world of my unique Couples Tantric Domination Kinkassage® – a remarkable journey of erotic duality play and heightened sensual touch. This unique TDK session embraces the art of ultra light bondage and offers a bolder touch for those seeking a more intense encounter.
As you begin your Tantric Domination Kinkassage session, you and your partner will be adorned with a blindfold and headphones, allowing you to surrender to the tantalizing sensations that await you. Playful toys of various kinds will be incorporated, stimulating your senses and enhancing the pleasure-filled atmosphere. With my exclusive titillating touch techniques, your bodies will be guided towards the realms of ecstasy and complete relaxation.
The goal of TDK is to create a safe space of complete surrender, where brain chatter dissipates, and a mellowed subspace state of consciousness takes over. By exploring the boundaries of pleasure and surrender, you and your partner will embark on a journey that pushes the limits of your orgasmic potential.
For a truly immersive experience, I highly recommend indulging in a two-hour session each. This extended duration allows your body to fully embrace the depths of pleasure and reach new heights of cellular ecstasy.
Release your inhibitions and surrender your body to the captivating world of Tantric Domination Kinkassage®. Discover the power of surrender and unlock the orgasmic edge that lies within you. Book your session now and prepare to immerse yourself in a realm of pleasure beyond imagination.
TANTRIC DOMINATION KINKASSAGE® – Click here for Prices
.
.
---
. 
BONDASSAGE® FOR COUPLES
(Allow 2 Hours each)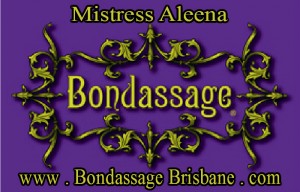 Experience the captivating fusion of intimacy, deep sensuality, and BDSM exploration with Bondassage®. This unique Kinky bodywork session combines the art of erotic relaxation with a tantalizing BDSM edge, incorporating light or bolder bondage and an array of sensory experiences.
Within each of us lies the potential to access heightened states of arousal and pleasure. Bondassage® serves as a provocative gateway to ecstatic altered states, allowing you to delve into the depths of your desires and explore the softer side of sensual domination.
During your Bondassage® session, you will embark on a journey of self-discovery, where desire drips through your veins and anticipation fills the air. Through the skilled use of restraints, a blindfold, and the harmonious melodies of erotic music, your senses will awaken and ignite. Implements designed to sensually awaken your skin may also be introduced, enhancing the depth of your Bondassage® experience.
As you surrender to the exquisite sensations, time may lose its grip, and you will find yourself immersed in a state of blissful subspace. Here, the boundaries between pleasure and surrender blur, and a profound full-body release awaits you.
Embrace the alluring world of Bondassage® and embark on a journey of self-exploration and sensual awakening. Release your inhibitions, trust in the process, and let the transformative power of this BDSM experience guide you to new realms of pleasure and fulfillment. Prepare to lose yourself in the depths of subspace as you surrender to the ecstatic embrace of Bondassage®.
COUPLES BONDASSAGE® – Click here for Prices 
.
---
Couples Personalized Intimacy Workshops
CONTACT ME
MS ALEENA ASPLEY
NORTH BRISBANE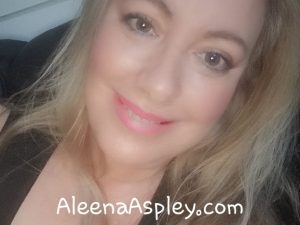 SOMATIC SEXOLOGIST / SEXOLOGICAL BODYWORKER
Mobile: 0404 449 433
International: +61 404 449 433
Website: www.AleenaAspley.com
Availabiltiy: Monday to Friday 9am to 9pm
BY APPOINTMENT ONLY


Couples Personalized Intimacy Workshops