BPH Benign Prostate Hyperplasia
BPH Benign Prostate Hyperplasia — Benign prostatic hyperplasia (BPH) is a clinically enlarged prostate. The prostate is a walnut-sized gland located near the bladder that's responsible for producing semen. BPH is a benign condition that's common in aging men.
.
BPH
BENIGN PROSTATIC HYPERPLASIA
.
Benign Prostatic Hyperplasia (BPH), a noncancerous enlargement of the prostate gland, stands as the most prevalent benign tumor in men. BPH exhibits a higher occurrence in Western countries, such as the West, as opposed to Eastern nations like Japan and China. It may also have a higher prevalence among individuals of Black ethnicity.
.
.
THE FIVE COMMON WARNING
SIGNES OF BPH?
These are:
Frequent or urgent need to urinate.

Increased nocturnal urination.

Difficulty initiating urination.

Weakened urine stream or intermittent flow.

Post-urination dribbling.

Inability to fully empty the bladder.
.
BPH Benign Prostate Hyperplasia
THE PRIMARY CAUSE OF BPH?
The precise origin of prostate enlargement remains unknown. Nonetheless, factors associated with aging and variations in testicular cell behavior may contribute to gland growth, as well as testosterone levels. Men who have had early testicle removal (e.g., due to testicular cancer) do not develop BPH.
In the early stages of BPH, frequent urination is a common symptom, which may include the need to urinate as often as every one to two hours, particularly during the night. Other BPH symptoms include a sense of incomplete bladder emptying, even after urination.
.
.
IF AN ENLARGED PROSTATE IS
LEFT UNTREATED
Untreated prostate enlargement can lead to urethral blockage. Symptoms worsen, and eventually, serious medical conditions may develop, including complete urethral blockage and potential kidney damage.
.
.
SENSATIONS ASSOCIATED
WITH A SWOLLEN PROSTATE
Symptoms can include painful or burning urination (dysuria), difficulty urinating (dribbling or hesitant urination), frequent urination, especially during the night (nocturia), and a compelling urge to urinate.
.
.
HOW DOES CAFFEINE AFFECT BPH?
Caffeine, commonly found in coffee, tea, chocolate, sodas, some medications, and supplements, can have an impact on individuals with Benign Prostatic Hyperplasia (BPH). Caffeine is known to induce side effects such as jitteriness, increased heart rate, and difficulty sleeping.
One notable effect of caffeine is increased urination, largely due to its diuretic properties. Caffeine can accelerate the production of urine, heighten bladder sensitivity, and stimulate contractions in the bladder.
For those with BPH, caffeine may exacerbate urinary urgency and frequency, especially if they also suffer from an overactive bladder.
.
.
STOPPING CAFFEINE AND BPH
A small-scale study on adults with an overactive bladder (OAB) symptoms examined the influence of caffeine on bladder function. The research revealed that a dosage of 4.5 milligrams (mg) of caffeine had a diuretic effect on individuals with OAB in comparison to water. Caffeine also enhanced the speed of urine flow and the volume of urine voided by participants.
This demonstrates that caffeine can further intensify urinary issues in individuals with BPH and an overactive bladder.
.
.
LIFESTYLE CHANGES TO HELP BPH
Here are some lifestyle changes that can help:
Timely Urination: Make it a habit to urinate as soon as you wake up or whenever you feel the urge.
Curtail Alcohol and Caffeine: Especially in the evening, it's beneficial to limit your consumption of alcohol and caffeine, as they can exacerbate BPH symptoms.
Moderate Fluid Intake: Avoid consuming large quantities of liquids all at once. Instead, distribute your fluid intake throughout the day.
Evening Hydration: Refrain from drinking fluids within two hours of bedtime to minimize nighttime urination.
Medication Caution: Be cautious with decongestants and antihistamines, as they have the potential to worsen BPH symptoms.
Temperature Sensitivity: Avoid exposing yourself to excessively cold temperatures, as this can affect urinary function.
Regular Exercise: Engage in regular physical activity to promote overall well-being.
Kegel Exercises: Consider Kegel exercises to strengthen pelvic muscles, which can help alleviate BPH-related symptoms.
Incorporating these lifestyle changes alongside medical treatment options can significantly improve your quality of life while managing BPH.
NOTE: Remember to consult with a healthcare professional for personalized guidance on the most appropriate approach for your specific situation.
.
.
ABOUT
THE PROSTATE GLAND
The prostate is a walnut-sized gland situated between the bladder and the penis in front of the rectum. The urethra runs through the center of the prostate, allowing urine to flow out of the body. The prostate secretes fluid that nourishes and protects sperm. During ejaculation, it propels this fluid into the urethra, where it combines with sperm to form semen.
The prostate plays a significant role in regulating male sexual functioning. It produces prostatic fluid, a crucial component of semen, contributing to fertility. It also influences the quality of sexual encounters and can be a factor in sexual dysfunction, such as erectile dysfunction or ejaculation problems. The prostate is highly sensitive to testosterone levels produced in the testes.
.
.
PROSTATE MASSAGE
TO ALLEVIATE A SWOLLEN PROSTATE GLAND
So, why is regular prostate massage considered healthy, and what are the potential benefits?
Prostatitis Prevention: It helps alleviate the accumulation of prostatic fluid in the prostate gland ducts, reducing the risk of prostatitis, a painful prostate inflammation.
Enhanced Blood Flow: Prostate massage improves blood circulation to the prostate, aiding in the production of seminal fluid and promoting better erectile function.
BPH Prevention: Regular prostate massage may help in preventing Benign Prostatic Hyperplasia (enlarged prostate), which can lead to urination difficulties and potential bladder infections.
Painful Ejaculation: It can minimize painful ejaculation, enhancing sexual comfort.
Prostate Health: It supports the proper functioning of the prostate, potentially reducing the risk of prostate cancer.
Heightened Sexual Experience: Prostate stimulation can intensify ejaculation, enhancing the sexual experience.
NOTE: Do consult a healthcare professional to determine whether prostate massage is a suitable for you.
.
BPH Benign Prostate Hyperplasia
TWO TYPES OF 
PROSTATE MASSAGE
There are two types of prostate massages: internal and external. 
.

.
INTERNAL PROSTATE MASSAGE
Internal prostate massage is a therapeutic technique involving the gentle and careful relaxation bodywork of the prostate gland through the rectum. It is often used as a complementary treatment for various prostate-related conditions, including Benign Prostatic Hyperplasia (BPH), also known as an enlarged prostate.
.
.
YOUR PROSTATE MASSAGE
TO ALLEVIATE BPH
Here's a description of how internal prostate massage is typically conducted for BPH:
1. Preparation: To ensure comfort and hygiene, the individual is often asked to empty their bowels and bladder before the procedure. It's essential to use a water-based lubricant to minimize friction and ease the insertion of a gloved and lubricated finger.
2. Body Position: The person receiving the massage usually assumes a comfortable position.  Personally, I like to massage the prostate when my client is lying face down.
3. Gloved Finger Insertion: A Certified Sexological Bodywork (aka Somatic Sexologist) is trained to gently inserts a well-lubricated, gloved finger into the rectum. This finger is carefully maneuvered towards the prostate gland, which is situated a few inches inside the rectum, towards the anterior (front) side of the body.
4. Prostate Stimulation: With the finger in position, the practitioner applies mild pressure and uses a gentle, circular or massaging motion to stimulate the prostate gland. This stimulation is designed to promote the release of accumulated fluids and help reduce inflammation.
5. Duration: The duration of the massage may vary up to 30 minutes using specific organic oils to reduce the size of the prostate. The process is slow and gentle to prevent discomfort or injury.
6. Post-Massage: After the massage, the individual may experience the need to urinate, as the prostate massage can help dislodge fluids and promote better urinary flow. 
7. Regular Sessions: Prostate massage is often given holistically as a series of sessions or as a certified Sexological Bodyworker I can show my client how he can give himself prostate massage at home.
8. Self Prostate Massage / Bodywork at home: I understand that it can be espensive to have ongoing prostate massages at my studio in Bracken Ridge. Therefore, I can give you instructions on how to holistically use specific organic oil to alleviate your prostate swelling and symptoms at home.
.
.
EXTERNAL PROSTATE MASSAGE
For some men, prostate stimulation through the perineum (the area between the testes and anus) can be sufficient to achieve the desired effects with reducing prostate swelling. I would also recommend specific organic oils to externally massage the perineum to alleviate prostate pain and swelling.
.
Prostate massage isn't a magic bullet for prostatitis but it may provide some men with much relief. I do have several doctors, who recommends that their patients have a prostate massage, to see if this holistic therapy can alleviate their BPH symptoms.  However, prostate massage is not a standard treatment that many medical professionals recommend for an enlarged prostate or prostatitis.
.
.
HOW OFTEN SHOULD I HAVE
A HOLISTIC PROSTATE MASSAGE
FOR BPH?
Do chat with your medical professional to ask whether an holistic prostate massage for BPH is right for you.
Men with chronic prostatitis often return for prostate massages two to three times per week for the first month and reduce the frequency of sessions as symptoms improve. 
As discussed above, as a Certified Sexological Bodywork, I can assist you with self prostate massage, to give yourself, in the privacy of your own home..
.
.
PRICING
$500 – Two Hour Appt — Holistic Prostate Massage with my Male Multiples Mastery

$150 – Repeat One Hour Appointments
.
.
TESTIMONY
Benign Prostate Hyperplasia Bodywork — Aleena it's now two weeks since I had my appointment with you. First of all I would like to say thank you for providing me a safe place to let go of some very deep emotions. I would also like to say that after two weeks now, my prostate pain is almost all gone.
The burning sensation that I had that extended from my prostate all the way to the head of my penis when I urinated is no longer. When I urinate now, I have a much better flow of urine and it doesn't feel like I'm peeing through a restriction any more, no more dribbling after finishing urinating or wetting myself when bending over with a full bladder.
It now feels like I have a prostate that actually works, meaning that I can now hold a bladder full of urine and make it to the toilet without wetting myself and also stop and start a stream of urine without pain.
With the relief from the prostate massage, I also don't have anywhere near the amount of pain in the pelvic region any more which is enabling me to sleep better at night also. No more pain when I have a bowel movement in the lower intestine.
Things that have not improved is my inner rectum is still very very tight, but I am using the oil like you suggested and if anything, it feels like it helps stop the chaffing feeling that I have from having such a tight inner rectum.
I still have very little feeling in the head of my penis, and it is still very unsatisfying to ejaculate. I have made an appointment to see a urologist which will be in January next year. I will definitely be back in the early New Year to see you again. It was the best money I have ever spent — Cheers , Phillip October 2023
.
.
Benign Prostate Hyperplasia Bodywork — Feeling better, thank you. Less pain, so I'm hoping that means less inflammation. Using the oil too. I will be seeing the doctor in 2 weeks so will let you know. Thanks again. — Ian (October 2023)
.
.
CONTACT ME
ALEENA – NORTH BRISBANE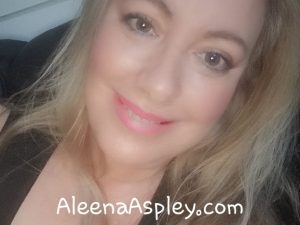 .
DO TEXT ME TO BOOK OR ANSWER ANY QUESTIONS
Mobile: 0404 449 433
International: +61 404 449 433
My Bodywork Directory: www.AleenaAspley.com.au
Availabiltiy: Monday to Friday 9am to 9pm
.
.
.
.
PLEASE NOTE: If you are unable to contact me on my mobile phone then do please sms my mobile with your appointment details and request that I call you back. When I am with a client I do not answer my mobile phone.
BY APPOINTMENT: I am available Monday to Friday, 9am to 9pm, however, I do limit the number of appointments, I book, each week.
MEDICAL DISCLAIMER FOR BENIGN PROSTATIC HYPERPLASIA (BPH): The following medical disclaimer pertains to information related to Benign Prostatic Hyperplasia (BPH), a noncancerous enlargement of the prostate gland. It is essential to understand that this disclaimer outlines the limitations of the information provided, on this website, and does not constitute medical advice. Before making any healthcare decisions or changes to your treatment plan, it is imperative to consult with a qualified medical professional.
NO LIABILITY: The creators and distributors of this Lingam Whisperer Bodywork website content bear no responsibility or liability for any consequences or adverse effects resulting from the use of the information presented. Any actions taken based on this information are at the sole discretion and risk of the reader.
.

.
.
.
BPH BENIGN PROSTATE
HYPERPLASIA MASSAGE
BRISBANE, QLD, AUSTRALIA