Awakening Prostate Pleasure Men
Awakening prostate pleasure men Australia by Lingam Whisperer  and Somatic Sexologist / Sexological Bodyworker Aleena Aspley of Nth Brisbane.
MALE PROSTATE MASSAGE
AWAKEN & EXPAND YOUR EROTIC PLEASURE
.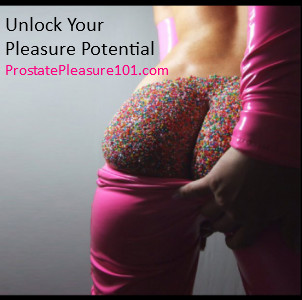 .
THE MALE G-SPOT
YES, men have a G-spot too! The male G-spot (also known as P-spot) is an erogenous spot with the power to drive men WILD !!! 
The male G-spot, located inside the rectum, is one of the body's erogenous zones, which are highly sensitive areas that can induce sexual arousal when stimulated. It's important to note that achieving orgasm is not limited to penile stimulation alone. By stimulating the G-spot through the rectal wall, the masculine can experience orgasms of heightened intensity and pleasure, often referred to as "Super-O".
.
.
THE PROSTATE GLAND
Your prostate gland, a vital component of the male reproductive system, is approximately the size of a walnut. Positioned within your pelvis, it resides between your buttocks and penis, situated just beneath your bladder. This small, yet significant, organ plays a crucial role in the process of ejaculation and contributes to your overall sexual health.
.
.
MALE SEXUAL AROUSAL
During sexual arousal and orgasm, the prostate gland produces a portion of the seminal fluid that combines with sperm to form semen. This fluid serves as a nourishing medium for the sperm, aiding in their transportation and survival. Additionally, the prostate's muscular contractions propel the ejaculate through the urethra and out of the penis, facilitating the ejaculation process.
.
.
URINARY CONTROL
Aside from its reproductive functions, the prostate also plays a role in urinary control. It encircles the urethra, the tube responsible for carrying urine from the bladder out of the body. As a result, the size and health of the prostate can impact urinary function, and certain conditions, such as an enlarged prostate, may lead to difficulties with urination.
.
.
PROSTATE MASSAGE
Given its location within the pelvic region, the prostate can be accessed through the rectal wall. This accessibility allows for external manipulation, known as prostate massage, which can potentially enhance sexual pleasure and alleviate certain prostate-related issues.
.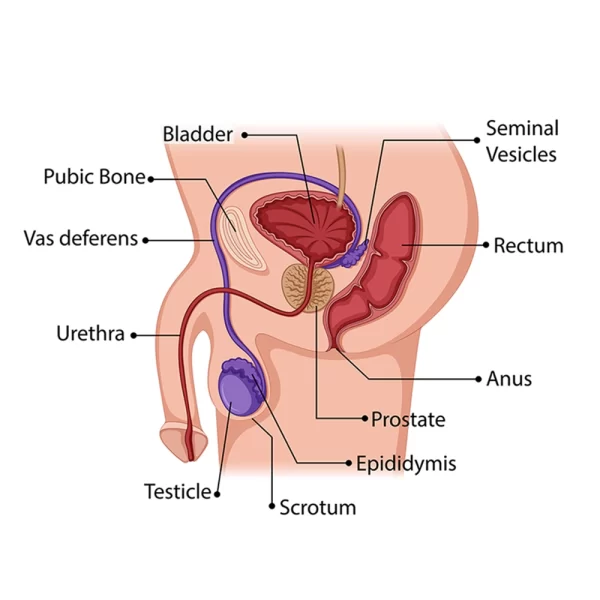 .
THEY ARE SO ANAL !
We all probably have heard of someone saying "she/he is so anal about …", which means… this person is uptight about something. Uptight. Tight. Anus.
To open to receive anal pleasure is only possible with deep relaxation of the muscles. And this can only happen when you feel safe and someone really takes time to help you relax.
Some people are more tense than others and that's all is ok. You can learn how to let go of the tension that resides in the anal sphincter muscles. With letting go of this tension and with allowing this deep relaxation, this feeling of surrender can last for hours or even days!
.
.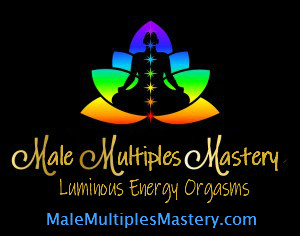 .
.
DEARMOURING THE PROSTATE GLAND
RELEASING HELD TRAUMA & TENSION
OPENING TO MORE MALE PLEASURE
For men the the prostate gland can be reached via the anus. This is an amazing pleasure spot and can store a lot of tension and major trauma too.
To be massaged in this area can open you up for unbelievable pleasure and surrender. Receiving anal pleasure has nothing to do with sexual preferences, but it's just one of the ways to receive pleasure.
Anal pleasure, with my Chakrassage (Kundalini Awakening Bodywork) can open the male body to a depth of pleasure that can really expand his experience of orgasm into many pleasure peaks of Auric – Luminous Energy Orgasms. At these intense frequencies of Male orgasm, men can decide if they want to ejaculate or learn to experience multiple orgasm without ejaculating. Yes, you heard me correctly!
Click Here to learn about my Luminous Energy Orgasms with ejaculation choice.
.
.
CHAKRASSAGE – KUNDALINI AWAKENING BODYWORK
by Creatrix  Aleena Aspley, Brisbane
A more spiritual perspective on receiving anal pleasure anything is that this opens up an energy channel that can support you in accumulating and raising sexual energy through your spine. A lot of pranayama (conscious breathing exercises), with specific relaxation tehcniques, profoundly relax the anal sphincter muscles. Consciously recognising the sexual energy that's being produced here can be a beautiful empowering, grounding, and spiritual experience.
.
.
THE G-SPOT,
ALSO KNOWN AS THE MALE P-SPOT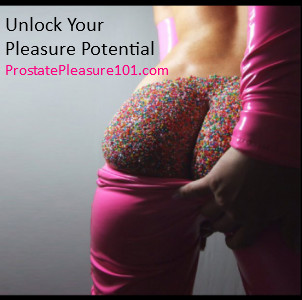 Similar to a woman's g-spot, the important nerves for erection, orgasm and ejaculation converge at the male p-spot and in the prostate and perineum area.
This area also can provide intense and heightened pleasure, and is also the place where emotional and sexual issues are stored.
Prostate stimulation can be both pleasurable and healing for a man, and can help release emotional as well as physical stress. For many men, the stronger stimulation to the male p-spot, the stronger and more profound orgasms they experience.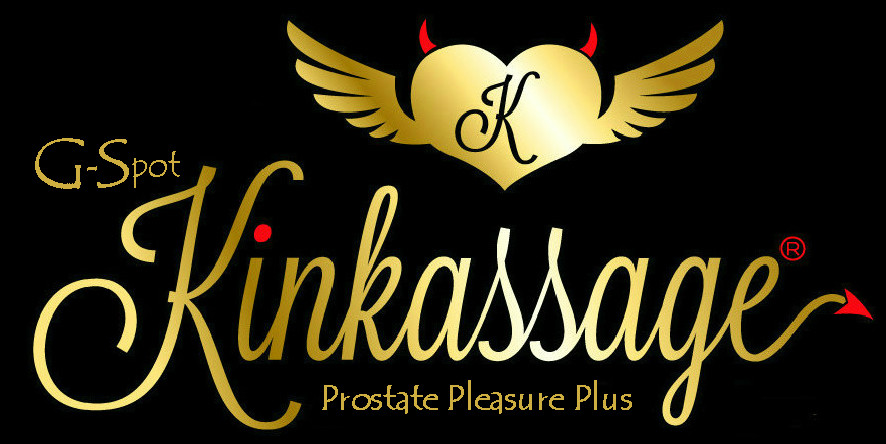 Exploring the male p-spot is the key to unlock astounding levels of intense pleasure that is not just limited to your penis! It can also bring you closer to and create a more intimate bond with your partner.
Unfortunately, the whole conversation of prostate pleasure can be very edgy for many men. Guys – whatever your level of comfort around the concept of stimulating the male p-spot, if you've managed to read this far, I salute you!
.
Awakening Prostate Pleasure Men
SEXUAL PLEASURE AND INTIMACY FOR MEN
The quality and amount of stimulation to whole area including the prostate, perineum, and anal sphincter really determines of the levels of sexual pleasure and intimacy you and your partner experience. And there are other ways to engage the male p-spot, for prostate pleasure, that do not involve penetration.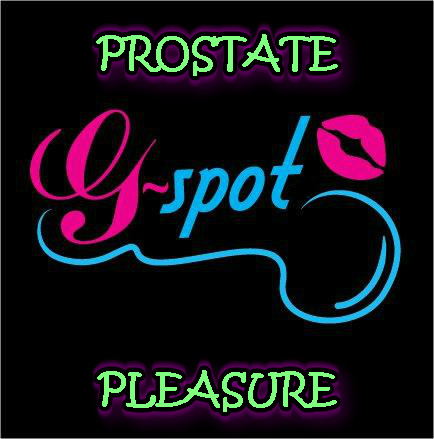 A male orgasm that is stronger, longer, continuous and more explosive – often called a prostate orgasm – prostate pleasure is all characteristic of stimulation to the male p-spot.
Rather than being an orgasm that is just located in your genitals or driven solely by your penis, a prostate orgasm becomes a whole-body phenomenon, and can offer you multiple orgasms as well as orgasms without ejaculation.
.
Awakening Prostate Pleasure Men
BOOK A PROSTATE PLEASURE SESSION
1 Hour        $300

2 Hours      $500

(includes Anal Dearmouring from Trauma)
.
.
BPH — BENIGN PROSTATE HYPERPLASIA (Holistic Massage for an Enlarged and Swollen Prostate Gland)
.
.
CONTACT DETAILS
Ms. Aleena Aspley
Certified Somatic Sexologist / Sexological Bodyworker
Neo Tantra, Kinkassage® & Chakrassage Professional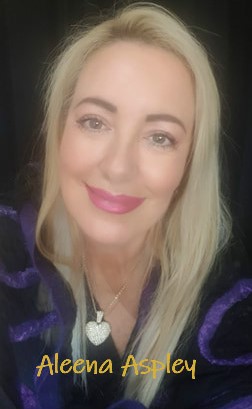 Location:  North Brisbane, Queensland, Australia
Mobile: 0404 449 433  (TEXT ME TO BOOK)
International: +61 404 449 433  (TEXT ME TO BOOK)
Male Website: www.LingamWhisperer.com.au
Female Website: www.YoniWhisperer.com.au
Website (Couples): Click Here
My Bodywork Directory:  www.AleenaAspley.com.au
.
.
BOOKINGS: Do text my mobile phone, with your name, and ask me to call you back.
BY APPOINTMENT: I am available Monday to Friday until 9pm. I do work occasional weekends, so just ask if I am available.
Do book in advance because my booking diary fills up quickly.
PLEASE NOTE: If you don't live in the Brisbane area then I will recommend a Certified Somatic Sexologist (Sexological Bodyworker) in your area of Australia. Just ask.
.
.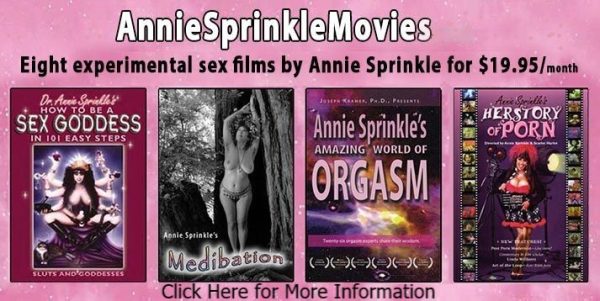 .
.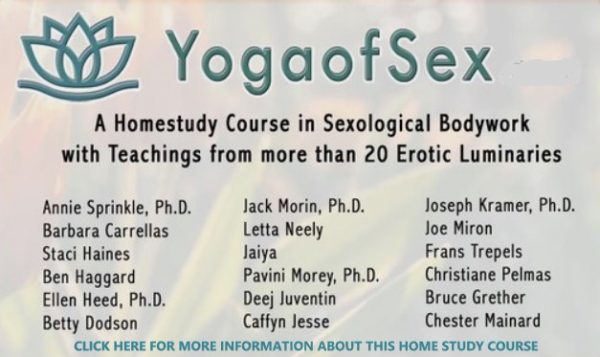 .
.

.
.
THE EYE OF THE NEEDLE – A Kundalini Sexual & Spiritual Awakening
.
.
 Awakening Prostate Pleasure Men