SEXOLOGICAL BODYWORK PROFESSIONAL TRAINING
This program trains and certifies somatic sex educators. Although we use touch to educate, Sexological Bodywork is not some form of massage therapy. We are certified sexologists. This curriculum both includes and expands upon the original California-approved course of studies. Read the Code of Ethics for Sexological Bodyworkers here.
MORE INFORMATION:
The Somatic Sex Educator's Association of Australasia (SSEAA) is dedicated to enhancing the lives of people in our region by making quality sex education more available, promoting the profession of Somatic Sex Education, and providing guidelines for professionals working in the field of Sex Education, such as minimum standards of training, and adherence to a code of ethics.
Sex is a complex, and potentially extremely rewarding, aspect of our existence. There are many skills involved in the various activities that are part of our sex lives. Learning different  ways to touch, to communicate, to be more present to sensation. Learning to enhance and expand on your experience of sensation, pleasure and orgasm.  Learning how to overcome sexual issues and concerns, such as premature ejaculation, lack of sensation, or difficulty reaching orgasm. Somatic sex educators teach you these skills, and how to incorporate them into your life. As with any skill, we develop competency through conscious repetition over time. A somatic sex educator will support you in developing regular practices to enhance your experience of your body, of intimacy, of communication, of sensation, and of sex.
If you are interested in talking to a qualified practitioner about how he or she can assist you in this important area of your life, contact one of the practitioners listed on this site. All the practitioners on this site meet the SSEAA's standards for membership.
If you are interested in a career in somatic sex education, the SSEAA can direct you to approved training courses that meet with our membership requirements and standards.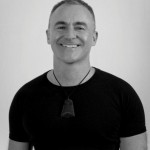 CONTACT DETAILS:
Deej Juventin
(Australian Sexological Bodywork Trainer/Principle)
Brisbane, Australia
Mobile:  0415 034 204
International: 61 415 034 204
Email: deej@sexcoaching.com.au
Web site of the Somatic Sex Educators Association of Australasia –  www.somaticsexeducators.org   
Professional training for somatic sex educators – www.sexologicalbodywork.com
 .
Do tell Deej you found this information on the Lingam Whisperer Website