Ecstatic Kundalini Dance Brisbane
DATE TO BE ADVISED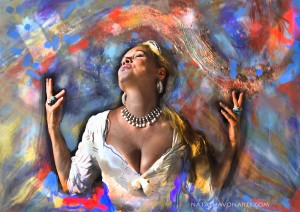 ECSTATIC KUNDALINI DANCE – BRISBANE – DATE TO BE ADVISED
Ecstatic Dance Brisbane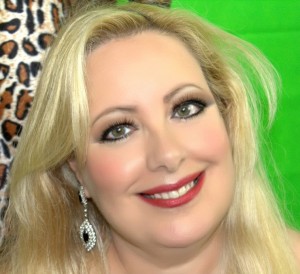 It is my pleasure to bring my colleague Trish Bebrouth-Smith to Brisbane to offer to my treasured clients the opportunity to experience Ecstatic Dance. Do contact me if you would like to attend so I can put you on our attendance list. Here are some details about this awesome event. xxx Aleena
***
ECSTATIC KUNDALINI DANCE, DIVE AND PLAY is exactly as it sounds! A one day offering in which you will experience what it is to feel energetically held in a safe space of unconditional love ~ to let loose, drop your armor and play ~ shake your booty, dive into your deeper self and have fun in the company of like minded people.
It is a mini retreat, a one day getaway designed especially for you to feel more free, more alive and more authentically present in your body. I will guide you gently through transformational processes to relax you, open your heart, balance your chakras and give you a deeper insight into your beautiful soul self!
…
…
TOGETHER WE WILL
Create the field of agreements for confidentiality and sacred energy exploration
Explore healing and ecstatic embodiment though breath sound and movement during Kundalini dance
Dive into some deep meditation to see what may be holding us back in our physical, mental, energetic and spiritual bodies in each of our chakras ~ feel it ~ and be guided to release it by transmuting it all to love
Explore how to come more fully into our bodies and authentic presence
Share our experiences in circle
Unwrap another layer to our soul selves and celebrate the perfection that is us right in this very moment
Share beautiful healthy food, fun, laughter and love

YOU WILL LEAVE THIS RETREAT AFTER JUST ONE PRECIOUS DAY FEELING
More grounded
More present in your body
More connected to you soul purpose
More connected to source
More connected to your heart
More connected to your authentic self
More in your power
More connected to all that you are

AND ABOVE ALL ELSE ~ RESONATING WITH UNCONDITIONAL SELF LOVE
…
DETAILS
🙂 Looking forward to the opportunity to Dance Dive and Play with you
🙂 Date: TBA
🙂 Time: 10am to 4pm
🙂 Hosted by: Aleena Aspley "www.AleenaAspley.com.au"
🙂 Where: Address TBA, Aspley, North Brisbane, Queensland
🙂 Energy Exchange: $TBA
🙂 Workshop by: Ms Trish Bebrouth-Smith 'www.TrishBebrouth-Smith"
🙂 To secure your place email: LingamWhisperer@bigpond.com
🙂 Facebook booking page: TBA
🙂 You can also phone or sms Aleena on TBA for more information.
Namaste, Aleena xxx
Ecstatic Dance Brisbane
TESTIMONIALS:
"It was extraordinarily moving! You do such a great job holding the space/energy, everything!!! Love love love" Sheree
"TODAY WAS BEYOND WORDS !!! Thank you Trish Bebrouth-Smith you bring it gf I love your work ! The space you held today allowed me to drop into some kinda pure energetic ecstasy … Ahhhhh huh honey" Belinda
'Beautiful day with beautiful people. Thank you all for a wonderful experience' Chandel Eyre
'Thank you Trish & all of the other beautiful souls, that held our space today. I had the most amazing time. Would definitely participate again. Leeann Butler-Landers
'Feeling blessed to connect with such beautiful souls. Can't wait to dive again 🙂 thanks Trish for the amazing day and especially that regression. So powerful. I am in awe!' Sahara Lotus
'Thank you so much Trish for an amazing workshop! You lead us beautifully throughout the day holding a place of love and trust. I found the Kundalini dance to be such a powerful experience connecting me to my energy and allowing me to release and let go. I'm so grateful to have shared this experience with such a lovely group of like-minded souls. Namaste' Vikki Speller 
'Yes thank you Trish and all the beautiful people that shared this experience! It was deeply moving. I appreciate the energy you put in to your workshops to ensure they are safe and supportive. It is fabulous to have opportunities to explore the self on so many levels in a group situation. Thanks to all!' Sheree Nelson Bateman 
Ecstatic Dance Brisbane